It's about creating a sales machine! Do you have one?
                                                Justin Roff-Marsh, author The Machine

…you've seen the company chase shiny objects and try to come out with a 'big bang' solution. This time we've got to fix the foundation.
                                                Marc Rosen, CEO JC Penney

Fix Sales Now – March 28 Webinar, 11am ET
Join Justin Roff-Marsh, author of The Machine: A Radical Approach to the Design of the Sales Function, March 28, 11am ET. More info below.

Spring Equinox – Be Ambitious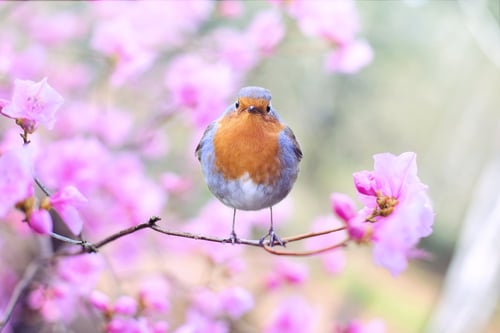 I'm warming up to the idea that this week of March (northern hemisphere) feels more like the beginning of a New Year than Jan 1. A new moon, spring is here, and the days are longer – it's time to be ambitious coming out of hibernation – I know I'm on fire!

12 Months of Success in 9 Months – Sell, Sell, Sell, Rest
What if you could accomplish in 9 months what it normally takes 12 (March 21 – Dec 21) – then hibernate and recharge your batteries Dec 21 – March 21. For three quarters "sell, sell, sell" then take the last quarter to let systems (and yourself) catch up. Think about it – something we can learn from nature. Doug Harrison did this with his firm – you can, too! It's time to plant and grow.

Fix Sales Now – Start with the Voice of the Customer (VOC)
In asking many CEOs "what is their key constraint right now," it's sales/revenue. Customers are being more careful spending money – and pushing back hard on the price increases of 2022. To accelerate your sales success, start with the Voice of the Customer (VOC). It's time to get back intimate with your clients – to visit them. Find out what are their constraints right now (likely different than the past) and then reposition your value proposition to be of help. We've listened and you want us to help you scale the valuation of your business.

Voice of Employees – JC Penney is Back and Hugely Profitable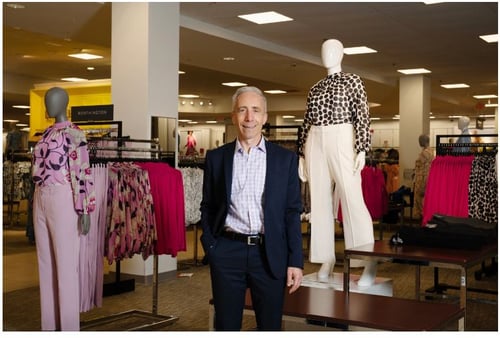 After filing chapter 11, JC Penney brought in Marc Rosen as CEO in 2021. This Fortune article details how Rosen has taken Penney's back to its fundamentals and is focused on better serving the existing 50 million customers they have. To start the turnaround, when Rosen became CEO, he set about meeting as many store-level workers and middle managers as possible. 2023 is about getting the fundamentals right and better serving your existing customers (which means talking to them and your employees!). They fixed sales now!!

2-Minute Video – Voice of Customer
Rock Habits #5 and #6 are about gathering firsthand customer and employee intel. Scaling Up Coach Mark Roberts is an expert in garnering the VOC. Watch Mark's 2-minute video and then glance thru his list of 17 benefits of VOC – the main one being a real boost in revenue. Fix sales now!

Sales Improvement Is Not Driven by Sales Department!!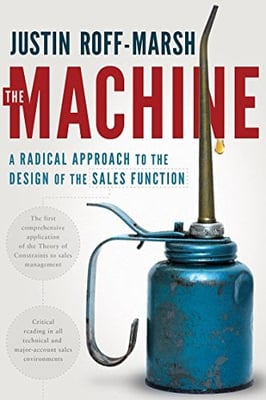 This is the message of Mark Roberts (above) and Justin Roff-Marsh, best-selling author of The Machine: A Radical Approach to the Design of the Sales Function. Join us for a Live FREE Training on March 28th with Justin to discover why the standard sales model guarantees diminishing returns. Justin will share how a simple shift design of your organization's front-of-house can lead to a huge spike in sales from motivated buyers.

I'm confident this revolutionary process will transform your business! Save your seat here! And fix sales now!!

Order a box of 20 Scaling Up and Mastering the Rockefeller Habits books
Want to save 50% over the price on Amazon? Get the box of 20 Scaling Up books here and the box of 20 MRH books here for less!

EDUCATION: 
Growth Institute Online Executive Education:
Master of Business Dynamics
Scaling Up Master Business Course
Exponential Organizations Master Business Course
Topgrading Master Business Course

Have you considered becoming a Certified Scaling Up Coach?


Learn more about what it takes to certify and what being a coach is like. Pop into our Coach Office Hours to talk with our coach certification coordinator and a certified Scaling Up Coach. Learn More & Register for Office Hours here >

Planning to Exit?
It's the most critical decision a business owner will make in their lifetime – and over my 40 years of helping firms, I've seen owners taken advantage of time and time again – leaving tens of millions on the table. You're up against sophisticated buyers who have done hundreds of acquisitions – whereas this is often your first rodeo. And these buyers have a formula for ripping you off – and it works. Seeking help, owners find the big M&A firms, especially those specializing in your industry, are more beholden to the buyers than the sellers (they will tell you otherwise). They are not your friend in the process, just another transaction. Email me to get a white paper on what to avoid when exiting [email protected].

SCALING UP WORKSHOPS:
Engage your team with interactive workshops to optimize your company's performance.
(list of workshops below)

Bengaluru/Hyderabad/India – Mar 29, 2023 (Virtual)
Barcelona, Spain – Mar 30, 2023 (Virtual)
Scottsdale, Az – Apr 4, 2023 (In-Person)
Amsterdam, The Netherlands – Apr 6, 2023 (In-Person)
Barcelona, Spain – Apr 13, 2023 (Virtual)
Toronto, Canada – Apr 13, 2023 (Virtual)
Auckland, New Zealand – Apr 18, 2023 (In-Person)
Boulder, CO – Apr 20, 2023 (In-Person)
Grand Rapids, MI – Apr 20, 2023 (In-Person)
Nashville, TN – Apr 20, 2023 (Virtual)
Dallas, TX – May 3 & 4, 2023 (2 Day) (In-Person)
Brisbane, Australia – May 10, 2023 (In-Person)
Toronto, Canada - May 11, 2023 (Virtual)
Sydney, Australia – May 11 & 12, 2023 (2-Day In-Person)
Amsterdam, The Netherlands – May 16, 2023 (In-Person)
Nashville, TN – May 18, 2023 (In-Person)
Melbourne, Australia - Jun 6, 2023 (In-Person)
Nashville, TN – Jun 8, 2023 (Virtual)
Toronto, Canada – Jun 8, 2023 (Virtual)
Birmingham, UK – Jun 22, 2023 (In-Person)
Toronto, Canada – Jul 6, 2023 (Virtual)
Houston, TX – Jul 11, 2023 (In-Person)
Sydney, Australia – Jul 20, 2023 (In-Person)
Toronto, Canada – Aug 10, 2023 (Virtual)
Melbourne, Australia - Sep 5, 2023 (In-Person)
Grand Rapids, MI – Sep 12, 2023 (In-Person)
Toronto, Canada – Sep 14, 2023 (Virtual)
Brisbane, Australia – Oct 10, 2023 (In-Person)
Toronto, Canada - Oct 12, 2023 (Virtual)
Sydney, Australia – Nov 2, 2023 (In-Person)
Toronto, Canada - Nov 9, 2023 (Virtual)
Grand Rapids, MI – Nov 9, 2023 (In-Person)
Melbourne, Australia - Nov 14, 2023 (In-Person)
Dallas, TX – Dec 6, 2023 (In-Person)
Toronto, Canada - Dec 7, 2023 (Virtual)

COACHING:


Does it feel as if your business has hit a wall? If you don't see a clear path forward, it's a good time to bring in a coach.  All of our Scaling Up Certified Coaches™ are masters at guiding you and your leadership team through the implementation of the Scaling Up Performance. Our promise is a custom diagnostic approach from Day 1, including how we match you with a coach. We even have a team member dedicated to helping you find the perfect Scaling Up Certified Coach.™ Schedule a complimentary, personal follow-up. Or check out our FAQs. Additional questions can be sent to [email protected]

Better Book Club –
What's your team reading? Increase your books read per team member. Easy, Proven, and in the Cloud at http://www.BetterBookClub.com.

Your Brand as Marketing Powerhouse with a Forbes Books Content Partnership
If you want to be "top of mind" with your audience, then you need a strategy to build your authority in your field. Investing in media services with your personal brand can help you grow your audience and distinguish you as a trusted authority because you are educating, not selling. Learn how your brand can work harder for your business with a free brand audit.

TECHNOLOGY: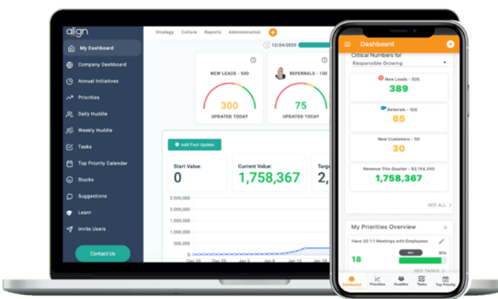 Scaling Up Scoreboard Integrated with Salesforce, Slack, and Zapier (allowing it to connect with 1000s of systems), use Scoreboard to provide your team (working remotely even more important!) a real-time visual dashboard of cascading priorities and metrics. Get a personalized tour of Scaling Up Scoreboard to see how you can use it to better implement Scaling Up in your business.

Did you miss previous insights? - read here

Follow Verne on Instagram: @scalingup2.0

Follow Verne on Twitter: @agilescaleup

Connect with Verne on LinkedIn: Verne Harnish

Read Verne's Insights on Kindle http://www.amazon.com/gp/product/B003SX13YI

Sign up for Verne's Weekly Insights