I am not entitled to have an opinion unless I can state the arguments against my position better than the people who are in opposition. I think that I am qualified to speak only when I've reached that state.
                                                Charlie Munger, Co-Founder Berkshire Hathaway

In the long run, an employee staying somewhere they don't want to be isn't healthy for the employee or the company.
                                                David Burkus, author of Under New Management

Scaling Up Summit+ (Virtual) – March 23, 2:03pm – 3:33pm ET
Register for FREE – theme for next virtual 90-min Summit+ "Scaling Up via Acquisitions and Fun" featuring four top keynote speakers (20 minutes each – no time for fluff!). Even if you can't make it LIVE, register to get the replay. Learn the key strategies and tactics for scaling via acquisitions – often easier to buy and build than launch greenfield sites. Hear from those who've done it multiple times successfully. More on each speaker over the next few weeks.

27 Acquisitions Later (Scaling Up Case Study)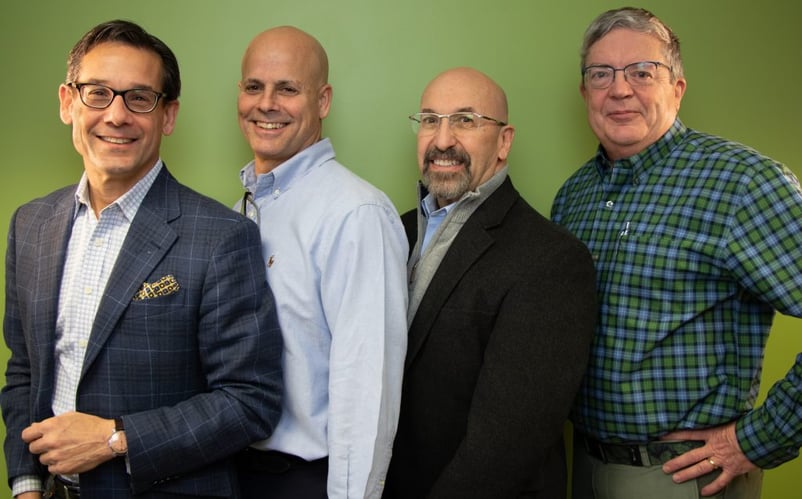 The latest Scaleups.com article details how Drew Schildwachter, COO of the US-based payroll service provider ConnectPay, has grown from $2.8 million in annual revenue to a $20 million run rate this year by completing 27 acquisitions since he read Scaling Up in 2017. Using a "buy and fix" approach, Drew gives every new team member of an acquisition a copy of Scaling Up which helps inculcate the new team members with ConnectPay's culture. Creating a common language is important. "Probably the most important step—welcome the people," Drew says. " If we get their buy-in, the entire process is better." Please take 2 minutes to scan the article for insights.

This Week's AI Article to Read
Fortune continues to do the best job, I find, in translating stuff into useful business insights. This article discusses the role AI will best play over the next few years. In a sentence: 
One way to quiet aversion is automating time-consuming tasks, particularly those burdensome to employees.
This is exactly what COE Distributing (office furniture) is using AI to do. The chat function on their website answers inventory availability questions, saving J.D. Ewing's employees thousands of hours. A car dealership is using AI to interact with potential customers in helping them find the car they are looking for – all via text – and AI learns the best time to text the customer!! What mundane or burdensome tasks could you offload onto AI? Start there.

Pay to Quit – Amazon's Updated Version
This Inc. article details why Amazon has adopted the "Pay to Quit" policy Zappos has had in place for decades offering new recruits $4000 to quit during the first three weeks of onboarding. Amazon modified to offer any employee the first year to quit for $2000 and then ups it by $1000 a year to a max of $5000. Jeff Bezos, the founder, explained the rationale:  
The goal is to encourage folks to take a moment and think about what they really want. In the long run, an employee staying somewhere they don't want to be isn't healthy for the employee or the company.
Nothing's worse than an employee who has already quit before quitting – and the fact that very few employees take the offer is probably one of the best indicators that things are pretty good at Amazon, better than the media might portray.

"Please Don't Take This Offer"
One key detail. The annual pay-to-quit letter to every employee is actually titled "Please don't take this offer." This emphasizes how much the company really wants to keep its engaged employees. And the article notes there are other ways to structure something similar. Notes the author: 
Processes that encourage employees to examine their reasons for choosing to work for your company are likely to help them reaffirm the wisdom of their original decision, hence engaging further with the organization. 
Pass this along to your Head of People and see if they can find a way to offer something similar to emphasize this examination. Thank you to Scaling Up Coach Bill Gallagher for sharing.

Best Employment Ad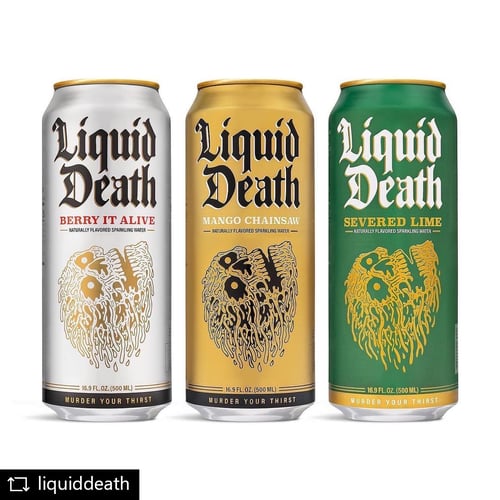 Josh Greene from Mather Group (our Wikipedia expert) shared this first-class and fun employment ad for a Corporate Communications & PR Director for Liquid Death (also a great name). Take the opening couple of sentences: 
We look forward to having you join us in our exciting mission to conquer the world and turn the human race into flesh batteries to power our giant marketing robots. With your help, we'll eventually ensure that all beverages will become Liquid Death.
The rest of the ad gets down to details – but the key is a catchy opening. And it seems to have worked, generating over 2300 applicants. The position is closed to more! How could you spice up (and better align with your brand) your marketing for talent?

"About the Company" Also Catchy
Liquid Death has an equally catchy "About the Company" info at the end of the employment ad: 
Liquid Death is 100% natural mountain water from the Austrian Alps, served in ice-cold sustainable cans designed to murder your thirst.

Founded in January 2019 and based in Los Angeles, California, Liquid Death is one of the nation's fastest-growing water brands taking a completely unnecessary approach to canned water. Unnecessary things tend to be far more interesting, fun, hilarious, captivating, memorable, exciting, and cult worthy. Taking the world's healthiest beverage and making it just as unnecessarily entertaining as the unhealthy brands put Liquid Death on the map for BevNet's Best Marketing in 2019, one of dot.LA's hottest startups in 2020, and Medium's cult-worthy brands among its few accolades.
Again, the counterintuitive style and language align with the brand. They are also "murdering" plastic containers and opting for more easily recyclable aluminum, etc. – everything aligns and is remarkable i.e. I'm remarking about it. ChatGPT isn't going to give you this great copy – yet!!

Order a box of 20 Scaling Up books
Want to save 50% over the price on Amazon? Go to this link.

COACHING:


Does it feel as if your business has hit a wall? If you don't see a clear path forward, it's a good time to bring in a coach.  All of our Scaling Up Certified Coaches™ are masters at guiding you and your leadership team through the implementation of the Scaling Up Performance. Our promise is a custom diagnostic approach from Day 1, including how we match you with a coach. We even have a team member dedicated to helping you find the perfect Scaling Up Certified Coach.™Schedule a complimentary, personal follow-up. Or check out our FAQs. Additional questions can be sent to [email protected]

TECHNOLOGY: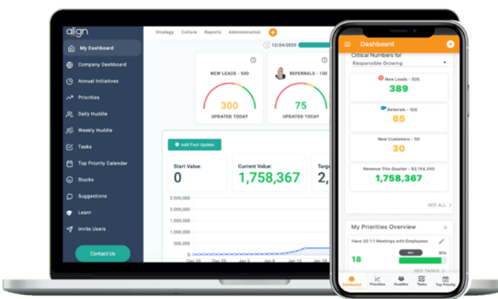 Scaling Up Scoreboard Integrated with Salesforce, Slack, and Zapier (allowing it to connect with 1000s of systems), use Scoreboard to provide your team (working remotely even more important!) a real-time visual dashboard of cascading priorities and metrics. Get a personalized tour of Scaling Up Scoreboard to see how you can use it to better implement Scaling Up in your business.

EDUCATION: 
Growth Institute Online Executive Education:
Master of Business Dynamics
Scaling Up Master Business Course
Exponential Organizations Master Business Course
Topgrading Master Business Course

Have you considered becoming a Certified Scaling Up Coach?


Learn more about what it takes to certify and what being a coach is like. Pop into our Coach Office Hours to talk with our coach certification coordinator and a certified Scaling Up Coach. Learn More & Register for Office Hours here >

Planning to Exit?
It's the most critical decision a business owner will make in their lifetime – and over my 40 years of helping firms, I've seen owners taken advantage of time and time again – leaving tens of millions on the table. You're up against sophisticated buyers who have done hundreds of acquisitions – whereas this is often your first rodeo. And these buyers have a formula for ripping you off – and it works. Seeking help, owners find the big M&A firms, especially those specializing in your industry, are more beholden to the buyers than the sellers (they will tell you otherwise). They are not your friend in the process, just another transaction. Email me to get a white paper on what to avoid when exiting [email protected].

Better Book Club –
What's your team reading? Increase your books read per team member. Easy, Proven, and in the Cloud at http://www.BetterBookClub.com.

Your Brand as Marketing Powerhouse with a Forbes Books Content Partnership
If you want to be "top of mind" with your audience, then you need a strategy to build your authority in your field. Investing in media services with your personal brand can help you grow your audience and distinguish you as a trusted authority because you are educating, not selling. Learn how your brand can work harder for your business with a free brand audit.

SCALING UP WORKSHOPS:
Engage your team with interactive workshops to optimize your company's performance.
(list of workshops below)

Boulder, Colorado – March 7, 2023 (Virtual)
Amsterdam, The Netherlands – Mar 7, 2023 (In-Person)
Melbourne, Australia - Mar 7, 2023 (In-Person)
Oxford, England – Mar 8, 2023 (In-Person)
Boulder, Colorado – March 14, 2023 (Virtual)
Melbourne, Australia - Mar 14, 2023 (In-Person)
Sydney, Australia - Mar 15, 2023 (In-Person)
Barcelona, Spain – Mar 16, 2023 (In-Person)
Melbourne/Sydney, Australia - Mar 16, 2023 (Virtual)
Toronto, Canada – Mar 16, 2023 (Virtual)
Minneapolis, MN – Mar 22, 2023 (In-Person)
Hong Kong/Singapore – Mar 22, 2023 (Virtual)
Amsterdam, The Netherlands – March 24, 2023 (Virtual)
Wilmington, NC – Mar 24, 2023 (In-Person)
Bengaluru/Hyderabad/India – Mar 29, 2023 (Virtual)
Scottsdale, Az – Apr 4, 2023 (In-Person)
Amsterdam, The Netherlands – Apr 6, 2023 (In-Person)
Toronto, Canada – Apr 13, 2023 (Virtual)
Boulder, CO – April 20, 2023 (In-Person)
Grand Rapids, MI – Apr 20, 2023 (In-Person)
Nashville, TN – Apr 20, 2023 (Virtual)
Sydney, Australia – Apr 27, 2023 (In-Person)
Dallas, TX – May 3 & 4, 2023 (2 Day) (In-Person)
Brisbane, Australia – May 10, 2023 (In-Person)
Toronto, Canada - May 11, 2023 (Virtual)
Melbourne, Australia - Jun 6, 2023 (In-Person)
Nashville, TN – Jun 8, 2023 (Virtual)
Toronto, Canada – Jun 8, 2023 (Virtual)
Toronto, Canada – Jul 6, 2023 (Virtual)
Sydney, Australia – Jul 20, 2023 (In-Person)
Toronto, Canada – Aug 10, 2023 (Virtual)
Melbourne, Australia - Sep 5, 2023 (In-Person)
Grand Rapids, MI – Sep 12, 2023 (In-Person)
Toronto, Canada – Sep 14, 2023 (Virtual)
Brisbane, Australia – Oct 10, 2023 (In-Person)
Toronto, Canada - Oct 12, 2023 (Virtual)
Sydney, Australia – Nov 2, 2023 (In-Person)
Toronto, Canada - Nov 9, 2023 (Virtual)
Grand Rapids, MI – Nov 9, 2023 (In-Person)
Melbourne, Australia - Nov 14, 2023 (In-Person)
Toronto, Canada - Dec 7, 2023 (Virtual)

Did you miss previous insights? - read here

Follow Verne on Instagram: @scalingup2.0

Follow Verne on Twitter: @agilescaleup

Connect with Verne on LinkedIn: Verne Harnish

Read Verne's Insights on Kindle http://www.amazon.com/gp/product/B003SX13YI

Sign up for Verne's Weekly Insights