There is no such thing as a minor lapse of integrity.
                                                Tom Peters

If I read a book that cost me $20 and I get one good idea, I've gotten one of the greatest bargains of all time.
                                                Tom Peters

Scaling Up Master Class June 7 – 8.
Spend 3 hours each day updating, reviewing, and training your team on the latest in Scaling Up your firm. Pricing, Compensation, Org 3.0, and Talent Acquisition are newer topics in addition to People, Strategy, Execution, and Cash. Professionals review the basics regularly – great for biz leaders as well. And CEOs who have attended before ALWAYS attend for free if they register one other person from their team (or customer). A great way to help orient new team members. Register you and your team now to prepare for the second half of 2023.

CODE: CEOVIP (Note: must register with at least 1 additional attendee to attend for free)

Tom Peters Retires Age 80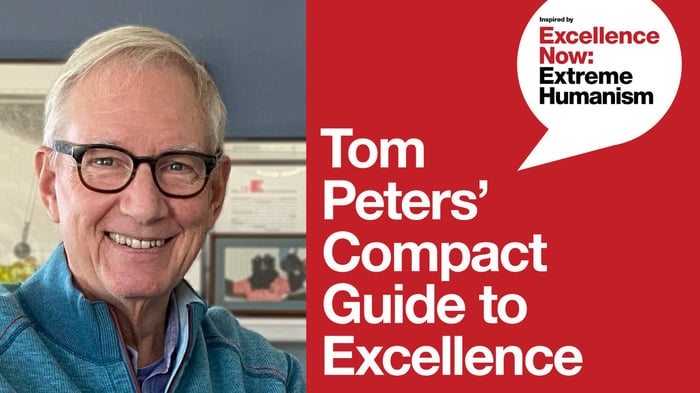 Yesterday, in his newsletter, the pioneer of the biz gurudom world Tom Peters announced his retirement after turning 80 last fall. Tom is THE reason I'm in the business I'm in, trying to help scaleups around the globe – and it's Tom's style, ideas, and approach to excellence which have been my inspiration.

Tom Peters' Compact Guide to Excellence
Tom's latest book is worth the $20 – and you'll get more than one good idea (referencing his quote above). Tom owns the word "excellence" and has concluded after spending 45 years in the biz that "extreme humanism" is the key to accomplishing anything! Download on Kindle for half the price and read a little every day.

Are You an 18-Second Boss?
Of Tom's 45 years of pontificating, this 3-minute video is one of his best – where he asks if you're an 18-second boss and how to get over this affliction. In short – what you need more than strategic thinking is strategic listening. Strategic listening to your frontline employees, to your customers, to the market – and don't interrupt them after 18 seconds!! Please take 3-min to listen to the uber guru of our biz world. Then, get listening to the Voice of the Customer (VOC), Employee, and Market.

New Starbucks CEO Working Half-day Shifts as Barista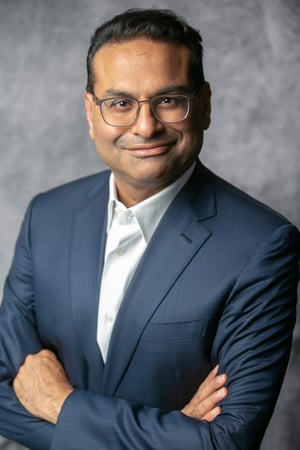 Laxman Narasimhan has taken over from Howard Schultz the CEO role at Starbucks. Hopefully, the 4th time is a charm. To prepare, Laxman has 40 hours of barista training and plans to work a half-day shift in a store each month, giving himself ample time and opportunity to listen to and learn from customers and employees. This LinkedIn article details the importance of driving strategy from listening. Thank you to Scaling Up coach Corwin Smith for sharing.

Acquisition Summit Conclusions
Thank you to the over 1500 who registered for our virtual Summit last Thursday. Here is a link you can use to register and get the replay (Password: scaleup), including professionally edited notes for each session. Scaling thru acquisitions is a key strategy. My quick summary (9 points): 
Riches are in the niches. Find a highly niched opportunity and then acquire small firms in that niche to create a national or global firm.
Become the platform company in your niche by creating the culture, the playbook, and scalable infrastructure (technology) that makes it attractive for firms/founders to bolt on and win.
Start with small acquisitions – you can't afford to mess up a big one early.
Talent is always key. Build a bench and use acquisitions to attract talent that wouldn't otherwise be available.
Actively network in your industry/niche – through your trade associations and hosting events. Membership in YPO and EO can help connect you with other founders/CEOs.
As the CEO of a business, you have an advantage over PE firms in reaching out and connecting with other like-minded CEOs/owners.
Have a dedicated team to integrate the acquisitions.
Demonstrate immediately that you care for the people in the firm being acquired – ease their fears.
Over-communicate!!
If acquisitions are part of your growth strategy, take 70 minutes to learn from three entrepreneurs who have acquired hundreds of firms collectively. Again, here's the link.

Martyn Barker, B&C Doors, Listened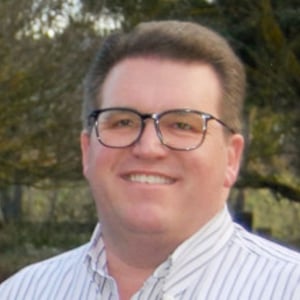 Martyn Barker owns a sliding door company. After his Scaling Up coach Jonathan Mond reminded him how important Customer Feedback is to setting strategy (Rockefeller Habit #6), Martyn went out and spoke to a few clients and discovered that he was a preferred supplier because he had an after-service team that was available to help installers with any problems they had on site. The team was just being customer-centric and didn't realize how important this service was vs. the competition. Nothing to do with the doors themselves!! Their next quarterly planning session will build on this critical insight!! What insights from customers are you building on this quarter?

Order a box of 20 Scaling Up and Mastering the Rockefeller Habits books
Want to save 50% over the price on Amazon? Get the box of 20 Scaling Up books here and the box of 20 MRH books here for less!

Have you considered becoming a Certified Scaling Up Coach?


Learn more about what it takes to certify and what being a coach is like. Pop into our Coach Office Hours to talk with our coach certification coordinator and a certified Scaling Up Coach. Learn More & Register for Office Hours here >

Planning to Exit?
It's the most critical decision a business owner will make in their lifetime – and over my 40 years of helping firms, I've seen owners taken advantage of time and time again – leaving tens of millions on the table. You're up against sophisticated buyers who have done hundreds of acquisitions – whereas this is often your first rodeo. And these buyers have a formula for ripping you off – and it works. Seeking help, owners find the big M&A firms, especially those specializing in your industry, are more beholden to the buyers than the sellers (they will tell you otherwise). They are not your friend in the process, just another transaction. Email me to get a white paper on what to avoid when exiting [email protected].

SCALING UP WORKSHOPS:
Engage your team with interactive workshops to optimize your company's performance.
(list of workshops below)

Amsterdam, The Netherlands – Apr 6, 2023 (In-Person)
Boulder, CO - April 10, 2023 (Virtual)
Barcelona, Spain – Apr 13, 2023 (Virtual)
Toronto, Canada – Apr 13, 2023 (Virtual)
Auckland, New Zealand – Apr 18, 2023 (In-Person)
Boulder, CO – Apr 20, 2023 (In-Person)
Grand Rapids, MI – Apr 20, 2023 (In-Person)
Nashville, TN – Apr 20, 2023 (Virtual)
Denver, CO - April 28, 2023 (Virtual)
Dallas, TX – May 3 & 4, 2023 (2 Day) (In-Person)
Brisbane, Australia – May 10, 2023 (In-Person)
Toronto, Canada - May 11, 2023 (Virtual)
Sydney, Australia – May 11 & 12, 2023 (2-Day In-Person)
San Francisco, CA - May 12, 2023 (In-Person)
Amsterdam, The Netherlands – May 16, 2023 (In-Person)
Nashville, TN – May 18, 2023 (In-Person)
Melbourne, Australia - Jun 6, 2023 (In-Person)
Nashville, TN – Jun 8, 2023 (Virtual)
Toronto, Canada – Jun 8, 2023 (Virtual)
Birmingham, UK – Jun 22, 2023 (In-Person)
Toronto, Canada – Jul 6, 2023 (Virtual)
Houston, TX – Jul 11, 2023 (In-Person)
Sydney, Australia – Jul 20, 2023 (In-Person)
Toronto, Canada – Aug 10, 2023 (Virtual)
Melbourne, Australia - Sep 5, 2023 (In-Person)
Grand Rapids, MI – Sep 12, 2023 (In-Person)
Toronto, Canada – Sep 14, 2023 (Virtual)
Brisbane, Australia – Oct 10, 2023 (In-Person)
Toronto, Canada - Oct 12, 2023 (Virtual)
Sydney, Australia – Nov 2, 2023 (In-Person)
Toronto, Canada - Nov 9, 2023 (Virtual)
Grand Rapids, MI – Nov 9, 2023 (In-Person)
Melbourne, Australia - Nov 14, 2023 (In-Person)
Dallas, TX – Dec 6, 2023 (In-Person)
Toronto, Canada - Dec 7, 2023 (Virtual)

COACHING:


Does it feel as if your business has hit a wall? If you don't see a clear path forward, it's a good time to bring in a coach.  All of our Scaling Up Certified Coaches™ are masters at guiding you and your leadership team through the implementation of the Scaling Up Performance. Our promise is a custom diagnostic approach from Day 1, including how we match you with a coach. We even have a team member dedicated to helping you find the perfect Scaling Up Certified Coach.™ Schedule a complimentary, personal follow-up. Or check out our FAQs. Additional questions can be sent to [email protected]

Better Book Club –
What's your team reading? Increase your books read per team member. Easy, Proven, and in the Cloud at http://www.BetterBookClub.com.

Your Brand as Marketing Powerhouse with a Forbes Books Content Partnership
If you want to be "top of mind" with your audience, then you need a strategy to build your authority in your field. Investing in media services with your personal brand can help you grow your audience and distinguish you as a trusted authority because you are educating, not selling. Learn how your brand can work harder for your business with a free brand audit.

TECHNOLOGY: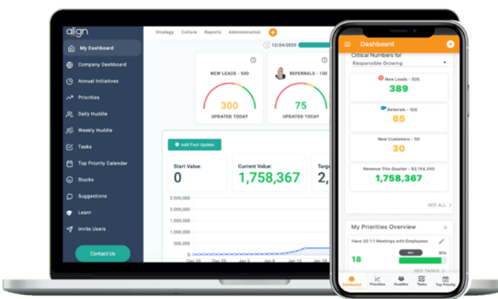 Scaling Up Scoreboard Integrated with Salesforce, Slack, and Zapier (allowing it to connect with 1000s of systems), use Scoreboard to provide your team (working remotely even more important!) a real-time visual dashboard of cascading priorities and metrics. Get a personalized tour of Scaling Up Scoreboard to see how you can use it to better implement Scaling Up in your business.

EDUCATION: 
Growth Institute Online Executive Education:
Master of Business Dynamics
Scaling Up Master Business Course
Exponential Organizations Master Business Course
Topgrading Master Business Course

Did you miss previous insights? - read here

Follow Verne on Instagram: @scalingup2.0

Connect with Verne on LinkedIn: Verne Harnish

Follow Verne on Twitter: @agilescaleup

Read Verne's Insights on Kindle http://www.amazon.com/gp/product/B003SX13YI

Sign up for Verne's Weekly Insights