In these economic times, get better at what your customers value most.
                                                Brian Beaulieu

The principles and structures we learned from Scaling Up have helped us grow.
                                                Rob Schenk

Key to Happiness – Always a Great Reminder
What did researchers find who have followed over 700 people since 1938 to find the keys to happiness? In short, notes this Fortune article: 
…strong relationships most accurately predicted people's happiness throughout their lives. They are "intrinsic to everything we do and everything we are," the authors write.
Please take 3 minutes to read why, how, when, and with whom you should build relationships.

Scaled Via 14 Acquisitions (Scaling Up Case Study)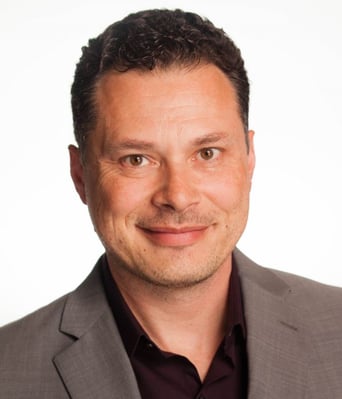 Launched in 1996, Rob Schenk took 15 years to scale his IT-managed services firm to 35 employees. At a crossroads, this Scaleups.com article details how he partnered with a PE firm and acquired two firms rocketing revenues to $22 million in 2021. Since then, he's bolted on 14 additional acquisitions using a variety of deal structures. A Scaling Up fan, he worked with Scaling Up coach Bill Gallagher to put in the place the structures to handle the scale. Please take 2 minutes to read his story and consider scaling thru acquisitions yourself.

World's Most Admired Companies
For the 16th year in a row, Apple topped Fortune's list this week. Amazon, Microsoft, Berkshire Hathaway, and JP Morgan Chase round out the top 5. Significant changes included Netflix which fell out of the top 10 and Costco rising to #7. Elon Musk was voted the most overrated CEO by the 3700 corporate executives, directors, and analysts, which seems like professional jealousy to me!! One interesting trend – CEO longevity seems to correlate to a higher ranking.

Given This Economic Landscape – Hone Your Value Proposition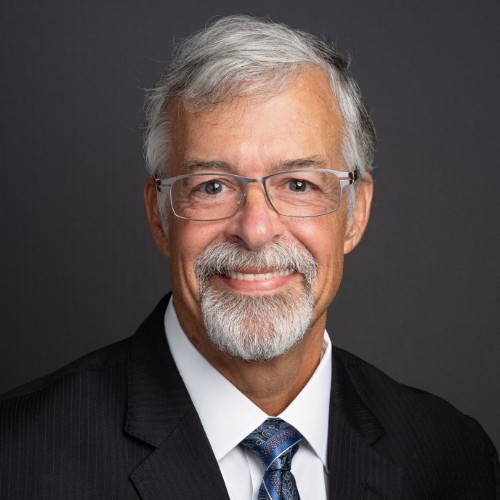 Brian Beaulieu, CEO & Chief Economist of ITR Economics, keynoted The Economic Club of Grand Rapids. His key advice -- now is a good time to hone your value proposition. Get better at what your consumers value most. Trumpet that to grow sales and margin. Invest in your facilities, technology, company culture. Consider breaking into new markets. Companies that do this can grow and outperform the competition, even in an adverse economic landscape.

Gen-Z Want Salary Range – and Like Going into the Office
This Fortune article notes re Gen-Zers: 
Most (85%) won't even apply to a job listing if it doesn't include the salary range. It's no surprise, considering the generation is bold about asking their peers what they make and sharing their salaries with strangers on the internet.
Fortune goes on to note:
While they enjoy the flexibility to make their own schedules, they still like to go into the office to further their career and get to know people. Most respondents (75%) said they'd even be open to relocating to be closer to the office.
Please take 1 minute to scan this article for more details.

Scaling Up Compensation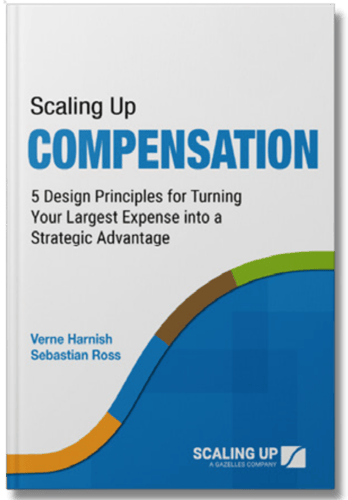 Transparency of pay, like that of professional athletes, is becoming more prevalent (and the law in some places). Make sure you have wide pay bands so employees can earn more without moving up into management (which is going away!). Chapter 2 of Scaling Up Compensation details how to establish clear criteria for progressing in a specific job so the employee, customer, and company win with your comp system. It's a quick read.

Order a box of 20 Scaling Up books
Want to save 50% over the price on Amazon? Go to this link.

EDUCATION: 
Growth Institute Online Executive Education:
Master of Business Dynamics
Scaling Up Master Business Course
Exponential Organizations Master Business Course
Topgrading Master Business Course

Planning to Exit?
It's the most critical decision a business owner will make in their lifetime – and over my 40 years of helping firms, I've seen owners taken advantage of time and time again – leaving tens of millions on the table. You're up against sophisticated buyers who have done hundreds of acquisitions – whereas this is often your first rodeo. And these buyers have a formula for ripping you off – and it works. Seeking help, owners find the big M&A firms, especially those specializing in your industry, are more beholden to the buyers than the sellers (they will tell you otherwise). They are not your friend in the process, just another transaction. Email me to get a white paper on what to avoid when exiting verne@scalingup.com.

Better Book Club –
What's your team reading? Increase your books read per team member. Easy, Proven, and in the Cloud at http://www.BetterBookClub.com.

Become an Authority and Reduce Your Marketing Investment
Top leaders know that branding is not a luxury, it's a necessity. Becoming an authority means you and your brand are synonymous with trust and confidence. Growing brand equity translates to greater pricing power and the ability to reduce marketing costs. If you're interested in proven strategies to help outflank your competition and grow your audience, request a free copy of Authority Marketing.

COACHING:


Does it feel as if your business has hit a wall? If you don't see a clear path forward, it's a good time to bring in a coach.  All of our Scaling Up Certified Coaches™ are masters at guiding you and your leadership team through the implementation of the Scaling Up Performance. Our promise is a custom diagnostic approach from Day 1, including how we match you with a coach. We even have a team member dedicated to helping you find the perfect Scaling Up Certified Coach.™

Schedule a complimentary, personal follow-up. Or check out our FAQs. Additional questions can be sent to coaching@scalingup.com.

TECHNOLOGY: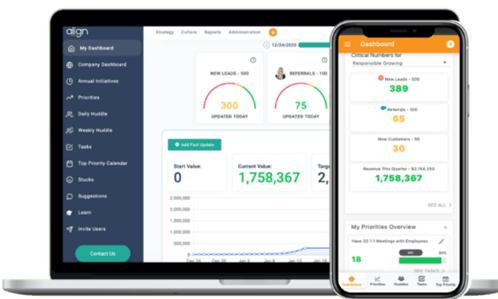 Scaling Up Scoreboard Integrated with Salesforce, Slack, and Zapier (allowing it to connect with 1000s of systems), use Scoreboard to provide your team (working remotely even more important!) a real-time visual dashboard of cascading priorities and metrics. Get a personalized tour of Scaling Up Scoreboard to see how you can use it to better implement Scaling Up in your business.

Have you considered becoming a Certified Scaling Up Coach?
Learn more about what it takes to certify and what being a coach is like. Pop into our Coach Office Hours to talk with our coach certification coordinator and a certified Scaling Up Coach. Learn More & Register for Office Hours here >

SCALING UP WORKSHOPS:
Engage your team with interactive workshops to optimize your company's performance.
(list of workshops below)

Amsterdam, The Netherlands – Feb 7, 2023 (In-Person)
Franklin, TN – Feb 9, 2023 (Virtual)
Sydney, Australia – Feb 9, 2023 (Verne Live In-Person)
Madrid, Spain - Feb 9, 2023 (Virtual)
Sydney, Australia – Feb 10, 2023 (In Person)
Boulder, CO – Feb 10, 2023 (Virtual)
Costa Mesa, CA – Feb. 16, 2023 (In-Person)
Toronto, Canada – Feb 16, 2023 (Virtual)
Franklin, TN – Feb 16, 2023 (Virtual)
Barcelona, Spain – Feb 20, 2023 (Virtual)
Washington, DC – Feb 22, 2023 (In-Person)
Boulder, CO – March 2, 2023 (In-Person)
Amsterdam, The Netherlands – Mar 7, 2023 (In-Person)
Melbourne, Australia - Mar 7, 2023 (In-Person)
Oxford, England – Mar 8, 2023 (In-Person)
Melbourne, Australia - Mar 14, 2023 (In-Person)
Sydney, Australia - Mar 15, 2023 (In-Person)
Melbourne/Sydney, Australia - Mar 16, 2023 (Virtual)
Toronto, Canada – Mar 16, 2023 (Virtual)
Hong Kong/Singapore – Mar 22, 2023 (Virtual)
Franklin, TN – Mar 23, 2023 (Virtual)
Wilmington, NC – Mar 24, 2023 (In-Person)
Bengaluru/Hyderabad/India – Mar 29, 2023 (Virtual)
Scottsdale, Az – Apr 6, 2023 (In-Person)
Toronto, Canada – Apr 13, 2023 (Virtual)
Grand Rapids, MI – April 20, 2023 (In-Person)
Franklin, TN – April 20, 2023 (Virtual)
Sydney, Australia – Apr 27, 2023 (In-Person)
Dallas, TX – May 3 & 4, 2023 (2 Day) (In-Person)
Toronto, Canada - May 11, 2023 (Virtual)
Franklin, TN – May 18, 2023 (Virtual)
Melbourne, Australia - Jun 6, 2023 (In-Person)
Franklin, TN – Jun 8, 2023 (Virtual)
Toronto, Canada – Jun 8, 2023 (Virtual)
Toronto, Canada – Jul 6, 2023 (Virtual)
Sydney, Australia – Jul 20, 2023 (In-Person)
Toronto, Canada – Aug 10, 2023 (Virtual)
Melbourne, Australia - Sept 5, 2023 (In-Person)
Grand Rapids, MI – Sep 12, 2023 (In-Person)
Toronto, Canada – Sep 14, 2023 (Virtual)
Toronto, Canada - Oct 12, 2023 (Virtual)
Sydney, Australia – Nov 2, 2023 (In-Person)
Toronto, Canada - Nov 9, 2023 (Virtual)
Grand Rapids, MI – Nov 9, 2023 (In-Person)
Melbourne, Australia - Nov 14, 2023 (In-Person)
Toronto, Canada - Dec 7, 2023 (Virtual)

Did you miss previous insights? - read here

Read Verne's Insights on Kindle http://www.amazon.com/gp/product/B003SX13YI

Follow Verne on Instagram: @scalingup2.0

Connect with Verne on LinkedIn: Verne Harnish

Follow Verne on Twitter: @agilescaleup

Sign up for Verne's Weekly Insights