The strength of the team is each individual member. The strength of each member is the team.
                                                Phil Jackson

The goal of life is to make your heartbeat match the beat of the universe, to match your nature with Nature.
                                                Joseph Campbell

Setting Prices in the Context of both Inflation and Recession – Jan 25, 1pm ET
Should you raise prices a little, several times, or all at once? No time for guessing (amateur hour decisions!). Adam Echter with Simon-Kucher, one of the world's recognized experts on pricing strategy, and profitability expert Jonathan Byrnes, will reveal the truth about effectively raising prices and gaining leverage—what works, what doesn't, what you need to do now—during Chief Executive's Pricing Masterclass on January 25, 2023, 1pm – 3pm ET. There are proven strategies that work and fail! Sign up now >>

Wait Until March to Set New Year's Resolutions (Sept Southern Hemisphere)?
Per Joseph Campbell's quote above, winter is considered the "night" in nature. So, if you aren't feeling motivated to set personal goals for 2023, there could be a good reason. This AOM article details how winter has historically been a time for humans and nature to rest, put down roots, reflect – and that you start running when the sap does! March 20 might be a better time, when the days are finally longer than nights, to sit down and set goals that you plan to achieve by Dec 21, the first day of winter. Please take 2 minutes to read this insightful article including the 5 activities perfect for your winter (I love when old bromides, like setting New Year's resolutions, are challenged).

AI Generated Images – Core Values, Quarterly Themes and Rocks/Priorities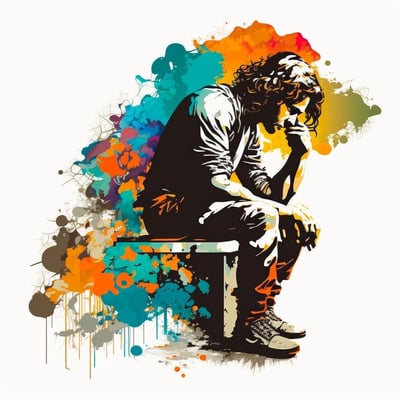 Ray King, Scaling Up fan and founder of Porkbun (where I have all my URLs parked for half the price of GoDaddy) used Dall-e 2 to AI generate images to represent each of his quarterly rocks this quarter. Scaling Up Coach Bill Gallagher used Midjourney to AI generate images for each of his core values – this one representing "Think and Ask Why." Have a daughter or son of an employee familiar with these new sites do this for you!

From Top Executive to Scaling Up Coach
Have you considered transitioning to coaching? This Scaleups.com article details how Jim Jubelirer went from corporate executive to one of our 247 certified Scaling Up Coaches. Notes Jim: "My job is to free you up from the low-value activities you are doing, so you can focus on high-value activities and become the expert in your industry." Please take 2-minutes to read Jim's story and email me at verne@scalingup.com if you would like to join our growing tribe around the globe.

Would It Be Okay With You If Life Got Easier?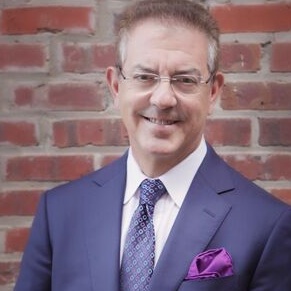 This is the title of one of Jim Jubelirer's workshops. Notes the Scaleups.com article: 
One challenge for many clients is workaholism. Although they're great at "doing," they don't often take time away from their inbox. He works with them to start taking days off and limiting their contact with work when they are away. Clients may set goals such as never missing a child's birthday. "When you apply the Scaling Up Framework to your business with the help of a coach, you truly can accomplish more than you ever thought possible," he says.
Email me if you would like life to be easier. As noted in "The Barriers" chapter of Scaling Up, we helped Alan Rudy go from 80 work weeks to just 8 working in the business so he could spend the balance of the week focused on more strategic activities to scale his business, which he successfully exited.

Kristen Gale's Family Value Posters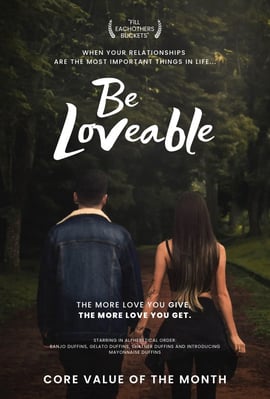 Scaling Up fan and founder of Canada-based The Ten Spot beauty bars, Kristen Gale has been using core values not just in her business but in her family for years. To make them more visual, she made some movie poster-style versions of each value. Complete with quotes, images, tag lines, and awards, they review one each month with their sons (both 11). It's been easier and more engaging to have these gigantic-sized posters throughout their home than simply listed on a piece of paper written out in paragraphs.

AI Generated Images for Jules Verne Musical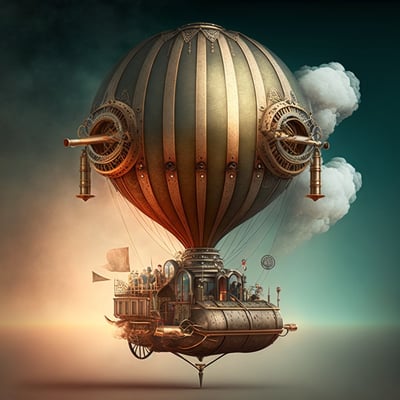 One of my passion projects is producing a musical on Jules Verne's life. Singer/songwriter Jimmy Webb is writing the music and we have a VR team producing the first visuals to go with Jimmy's opening song, which I'll use to raise the $10 million to complete this project. To help with the imagery, we turned to AI to do some heavy lifting (we think Jules Verne, the father of science fiction, would approve). Here's what Midjourney generated in 7 seconds with the right prompts.

Order a box of 20 Scaling Up books
Want to save 50% over the price on Amazon? Go to this link.

Your Brand as Marketing Powerhouse with a Forbes Books Content Partnership
If you want to be "top of mind" with your audience, then you need a strategy to build your authority in your field. Investing in media services with your personal brand can help you grow your audience and distinguish you as a trusted authority because you are educating, not selling. Learn how your brand can work harder for your business with a free brand audit.

COACHING:


Does it feel as if your business has hit a wall? If you don't see a clear path forward, it's a good time to bring in a coach.  All of our Scaling Up Certified Coaches™ are masters at guiding you and your leadership team through the implementation of the Scaling Up Performance. Our promise is a custom diagnostic approach from Day 1, including how we match you with a coach. We even have a team member dedicated to helping you find the perfect Scaling Up Certified Coach.™

Schedule a complimentary, personal follow-up. Or check out our FAQs. Additional questions can be sent to coaching@scalingup.com.

TECHNOLOGY: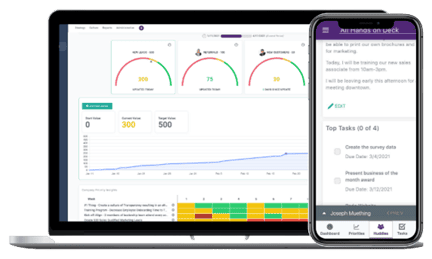 Scaling Up Scoreboard Integrated with Salesforce, Slack, and Zapier (allowing it to connect with 1000s of systems), use Scoreboard to provide your team (working remotely even more important!) a real-time visual dashboard of cascading priorities and metrics. Get a personalized tour of Scaling Up Scoreboard to see how you can use it to better implement Scaling Up in your business.

Have you considered becoming a Certified Scaling Up Coach?
Learn more about what it takes to certify and what being a coach is like. Pop into our Coach Office Hours to talk with our coach certification coordinator and a certified Scaling Up Coach. Learn More & Register for Office Hours here >

SCALING UP WORKSHOPS:
Engage your team with interactive workshops to optimize your company's performance.
(list of workshops below)

Hong Kong – Jan 18, 2023 (Virtual)
Amsterdam, The Netherlands – Jan 19, 2023 (In-Person)
Toronto, Canada – Jan 19, 2023 (Virtual)
Columbus, Ohio – Jan 20, 2023 (In-Person & Virtual options)
Bengaluru/Hyderabad/India – Jan 25, 2023 (Virtual)
Ann Arbor, MI – Jan 26, 2022 (In-Person)
Madrid, Spain - Jan 26, 2023 (Virtual)
Denver, CO – Feb 2, 2023 (Virtual)
Amsterdam, The Netherlands – Feb 7, 2023 (In-Person)
Sydney, Australia – Feb 9, 2023 (Verne Live In-Person)
Madrid, Spain - Feb 9, 2023 (Virtual)
Sydney, Australia – Feb 10, 2023 (In Person)
Boulder, CO – Feb 10, 2023 (Virtual)
Costa Mesa, CA – Feb. 16, 2023 (In-Person)
Toronto, Canada – Feb 16, 2023 (Virtual)
Washington, DC – Feb 22, 2023 (In-Person)
Amsterdam, The Netherlands – Mar 7, 2023 (In-Person)
Melbourne, Australia - Mar 7, 2023 (In-Person)
Oxford, England – Mar 8, 2023 (In-Person)
Melbourne, Australia - Mar 14, 2023 (In-Person)
Sydney, Australia - Mar 15, 2023 (In-Person)
Melbourne/Sydney, Australia - Mar 16, 2023 (Virtual)
Toronto, Canada – Mar 16, 2023 (Virtual)
Hong Kong/Singapore – Mar 22, 2023 (Virtual)
Bengaluru/Hyderabad/India – Mar 29, 2023 (Virtual)
Toronto, Canada – Apr 13, 2023 (Virtual)
Toronto, Canada - May 11, 2023 (Virtual)
Melbourne, Australia - Jun 6, 2023 (In-Person)
Toronto, Canada – Jun 8, 2023 (Virtual)
Toronto, Canada – Jul 6, 2023 (Virtual)
Toronto, Canada – Aug 10, 2023 (Virtual)
Melbourne, Australia - Sept 5, 2023 (In-Person)
Toronto, Canada – Sep 14, 2023 (Virtual)
Toronto, Canada - Oct 12, 2023 (Virtual)
Toronto, Canada - Nov 9, 2023 (Virtual)
Melbourne, Australia - Nov 14, 2023 (In-Person)
Toronto, Canada - Dec 7, 2023 (Virtual)

EDUCATION: 
Growth Institute Online Executive Education:
Master of Business Dynamics
Scaling Up Master Business Course
Exponential Organizations Master Business Course
Topgrading Master Business Course

Planning to Exit?
It's the most critical decision a business owner will make in their lifetime – and over my 40 years of helping firms, I've seen owners taken advantage of time and time again – leaving tens of millions on the table. You're up against sophisticated buyers who have done hundreds of acquisitions – whereas this is often your first rodeo. And these buyers have a formula for ripping you off – and it works. Seeking help, owners find the big M&A firms, especially those specializing in your industry, are more beholden to the buyers than the sellers (they will tell you otherwise). They are not your friend in the process, just another transaction. Email me to get a white paper on what to avoid when exiting verne@scalingup.com.

Better Book Club –
What's your team reading? Increase your books read per team member. Easy, Proven, and in the Cloud at http://www.BetterBookClub.com.

Did you miss previous insights? - read here

Read Verne's Insights on Kindle http://www.amazon.com/gp/product/B003SX13YI

Follow Verne on Instagram: @scalingup2.0

Connect with Verne on LinkedIn: Verne Harnish

Follow Verne on Twitter: @agilescaleup

Sign up for Verne's Weekly Insights