If your ship doesn't come in, swim out to meet it!
                                                Jonathan Winters
We are what we repeatedly do. Excellence then is not an act but a habit.
                                                Aristotle

Chaos-Proof the Business – Prepare for 2023 with Verne Harnish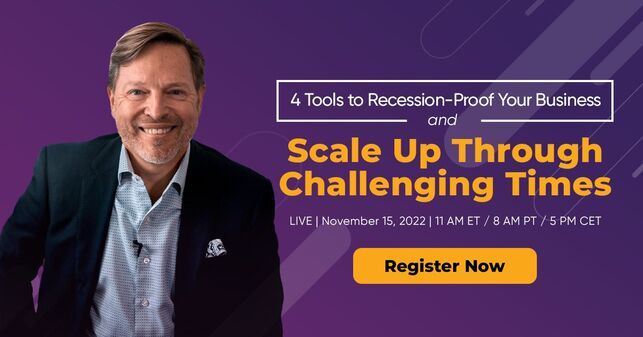 Lots of forces impacting our businesses. Join me for a free 90-minute webinar where I'll share strategies for chaos-proofing your business – and preparing it to crush it in 2023 – practical and proven ideas to help you and your team scale forward. These ideas have been culled from helping over 80,000 CEOs, founders, and top executives scale up with less drama.

Join us Tuesday, November 15th at 11:00 AM EST | 8:00 AM PST | 5:00 PM CET.
https://hubs.li/Q01rQbYy0

Fortune 500 CEOs – How They Handle Chaotic Times
Fortune asked, this week, CEOs of major firms "how does a company protect itself against the short-term risks while driving the transformations needed to win the future?" This CEO Daily post highlights their strategies, aligned with what I'll detail next Tuesday. Some takeaways: 
Focus is critical
Tend to the needs of employees
Crises are also opportunities
Leadership matters
Please take 2-minutes to read the details for each – and use as a quick audit for your crisis preparation.

$26M to $71M (Scaling Up Case Study)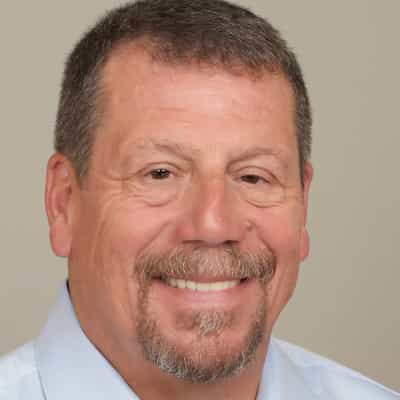 This Scaleups.com article details how Ray Bailey, after attending a CEO Boot Camp and with the help of Scaling Up Coach Mark Fenner, has scaled Lone Star Communications 3-fold the last six years. This Grand Prairie, TX-based firm supports life safety communications--helping institutions like hospitals communicate in emergencies, set schedules, etc., using one system. With a BHAG of 1,000 "rising star" employees, they are up to 285. They're using Scaling Up to unify what are now eight offices in their region, all run autonomously, unified around Core Values they set with Mark. Please take 2-minutes to read the details of Ray's story.

Rapid Virus Recovery – Nebulized H2O2
So many adults and children are coming down with the flu – starting much earlier than normal. The simplest prevention and treatment is hydrogen peroxide nebulization. This free downloadable book titled Rapid Virus Recovery by Dr. Tom Levy details the research (over 1 million downloads). Tom is on the board with me of the non-profit Riordan Clinic where we've been serving "co-learners" (our term for patients) for 47 years. Doing the peroxide nebulization treatments on a reasonably regular basis will also normalize bowel function, leaky gut, and the microbiome for very many people. I always carry a handheld nebulizer with me in my suitcase. Here is a link to the nebulizer I use and you can also order food-grade hydrogen peroxide ($9/bottle) from Amazon as well, though you can use regular H2O2 from the drugstore ($2/bottle).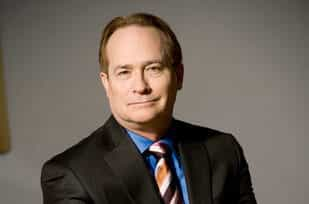 COVID Numbers in Question
This article came across my email given my role as Vice Chair of the Riordan Clinic. The title says it all "Peer-Reviewed Study Confirms Fatal Flaw in PCR Testing: 42% False Discovery Rate for SARS-CoV-2 nonQ-RT-PCR Test. This means COVID-19 Vaccine Outcomes Rate Data is Unreliable and Invalid."

Weekend Countdown – 1-Minute of Wisdom
Enjoy this kickoff to your weekend – some bits of wisdom from a fresh set of wise teachers, updated each weekend.
https://vimeo.com/showcase/weekendcountdown

Order a box of 20 Scaling Up books
Want to save 50% over the price on Amazon? Go to this link.

COACHING: 


Now is the time to start planning for a strong Q4 and 2023. Implementing Scaling Up is not an overnight process but you can see quick wins if you know where to start. Our Scaling Up Certified Coaches™ are masters at guiding you and your leadership team through the implementation of the Scaling Up Performance Program. Using our custom diagnostic approach from Day 1, we can match you with the right coach to help you scale faster.

We even have a team member dedicated to helping you find the perfect Scaling Up Certified Coach.™ Schedule a complimentary, personal follow-up. CLICK HERE! Or check out our FAQs.Additional questions can be sent to [email protected].

Planning to Exit?
It's the most critical decision a business owner will make in their lifetime – and over my 40 years of helping firms, I've seen owners taken advantage of time and time again – leaving tens of millions on the table. You're up against sophisticated buyers who have done hundreds of acquisitions – whereas this is often your first rodeo. And these buyers have a formula for ripping you off – and it works. Seeking help, owners find the big M&A firms, especially those specializing in your industry, are more beholden to the buyers than the sellers (they will tell you otherwise). They are not your friend in the process, just another transaction. Email me to get a white paper on what to avoid when exiting [email protected].

SCALING UP WORKSHOPS:
Engage your team with interactive workshops to optimize your company's performance.
(list of workshops below)

Salisbury, England – Nov 15, 2022 (In-Person)
Indiana & Michigan – Nov 16, 2022 (Virtual)
Boulder, CO – Nov 17, 2022 (Virtual)
Amsterdam, The Netherlands –Nov 17, 2022 (In-Person)
Melbourne, Australia – Nov 29, 2022 (In-Person)
Barcelona, Spain – Nov 30, 2022 (Virtual)
Toronto, Canada - Dec 1, 2022(Virtual)
Wilmington, NC - December 2, 2022 (In-Person)
Dallas, TX – Dec 8, 2022 (In-Person)
Columbus, Ohio – Jan 20, 2023 (In-Person & Virtual options)
Ann Arbor, MI – Jan 26, 2022 (In-Person)
Amsterdam, The Netherlands – Feb 7, 2023 (In-Person)
Sydney, Australia - Feb 9 - 10, 2023 (In-Person)
Washington, DC – Feb 21, 2023
Annapolis, MD – Mar 7, 2023 (In-Person)

Your Brand as Marketing Powerhouse with a Forbes Books Content Partnership
If you want to be "top of mind" with your audience, then you need a strategy to build your authority in your field. Investing in media services with your personal brand can help you grow your audience and distinguish you as a trusted authority because you are educating, not selling. Learn how your brand can work harder for your business with a free brand audit.

TECHNOLOGY: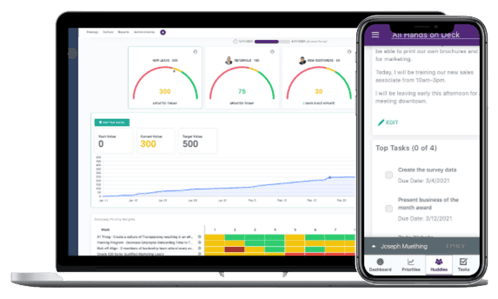 Scaling Up Scoreboard Integrated with Salesforce, Slack, and Zapier (allowing it to connect with 1000s of systems), use Scoreboard to provide your team (working remotely even more important!) a real-time visual dashboard of cascading priorities and metrics. Get a personalized tour of Scaling Up Scoreboard to see how you can use it to better implement Scaling Up in your business.

Better Book Club –
What's your team reading? Increase your books read per team member. Easy, Proven, and in the Cloud at http://www.BetterBookClub.com.

EDUCATION: 
Growth Institute Online Executive Education:
Master of Business Dynamics
Scaling Up Master Business Course
Exponential Organizations Master Business Course
Topgrading Master Business Course

Did you miss previous insights? - read here

Read Verne's Insights on Kindle http://www.amazon.com/gp/product/B003SX13YI

Follow Verne on Instagram: @scalingup2.0

Connect with Verne on LinkedIn: Verne Harnish

Follow Verne on Twitter: @agilescaleup

Sign up for Verne's Weekly Insights