To a mind that is still, the whole universe surrenders.
              Lao Tzu

Jump, and you will find out how to unfold your wings as you fall.
              Ray Bradbury

Important Hiring Question/Criteria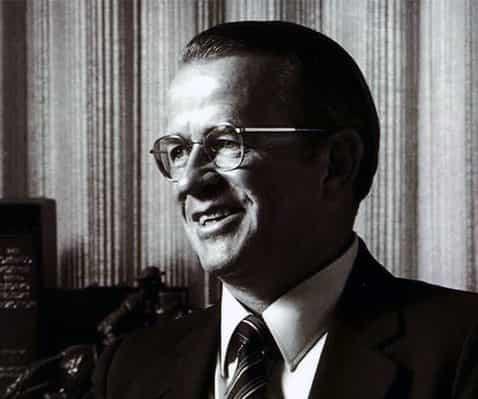 Dee Hock, the founder of Visa International, was a mentor to Chip Conley (and me). Chip shared, this week, one of Dee's best hiring questions – one you ask yourself as you consider hiring someone "What if this person worked for our biggest competitor?" If you don't care, then maybe not the right person for you. But if you do, then hire them if they meet the following criteria: 
Hire and promote first on the basis of integrity; second, motivation; third, capacity; fourth, understanding; fifth, knowledge; and last and least, experience. 

Without integrity, motivation is dangerous. 
Without motivation, capacity is impotent. 
Without capacity, understanding is limited. 
Without understanding, knowledge is meaningless. 
Without knowledge, experience is blind. 
This aligns with our Will, Values, Results, Skills criteria but admittedly, missing the integrity piece. Integrity must come first!!

50 Most Powerful Women in Business Globally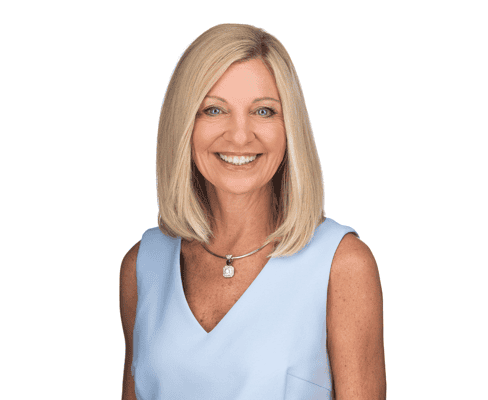 Fortune is out with the 25th-anniversary list of the most powerful women in business. Topping this global list for the 2nd year in a row is CVS Health CEO Karen Lynch. 38 women run US-based firms; 12 outside the US with Jessica Tan, co-CEO of Chinese insurance and tech giant Ping An, the most highly ranked international MPW at No. 5. Please take 1-minute to scan the list.

Steven Smith Credits Scaling Up for $45 Million Exit (case study)
Founded by Steven Smith in 1999, 80-person GCommerce built a SaaS offering streamlining eCommerce for the aftermarket automotive industry. Please take 2-minutes to read this ScaleUps.com article detailing how Smith used the Scaling Up platform to achieve 82% gross margins, 92% recurring revenue and customer churn of less than one-tenth of one percent.

Every Six Weeks – Strategy Meeting for Nine Years
If you want to move faster, pulse faster. Steven's senior team reviewed their One-Page Strategic Plan and 7 Strata every 6 weeks for nine years, finetuning constantly as they learned more from customers and employees. Their 6:01 am PT (8:01 CT for most employees) daily huddle kept the teams focused – and allowed them to address "stucks/constraints" immediately. 
 
PACe and Cash Flow Story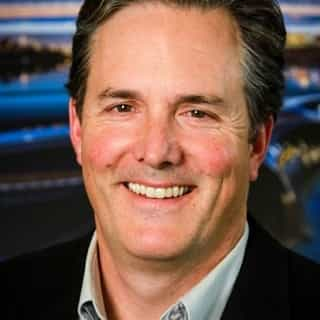 Steven's team used the Process Accountability Chart (PACe) to streamline processes, including their customer onboarding process. They took it from 80 steps to 22 to eventually 5 steps (make it easy!). They engaged our Growth Institute to drive training and worked with Alan Miltz to reduce collections down to an average of 8 days!! Again, please take 2-minutes to read the details – this stuff works! Then have your team join us in Denver Oct 18 – 19 to finetune your use of our Scaling Up Tools.

Alzheimer's an Autoimmune Disease
This Science Daily article notes: Scientists have proposed a new mechanistic model (AD2) for Alzheimer's, looking at it not as a brain disease, but as a chronic autoimmune condition that attacks the brain. Getting to the root of autoimmune conditions is our expertise at the Riordan Clinic (www.riordanclinic.org) – email me at [email protected] if we can be of help (I'm Vice Chair).

Scaling Up Summit – Oct 18 – 19 (CEO-only Oct 17 evening)
Prepare your team for 2023 – deep dive and updates to Scaling Up taught by Verne (Newly Revised Edition of Scaling Up out Oct 18) – plus four main keynotes including the #1 biz book of 2022. Entertainment included both days from a top "The Voice" competitor in a beautiful setting – the Denver Center for Performing Arts. Oct 18 – 19, Denver.

Weekend Countdown – 1-Minute of Wisdom
Enjoy this kickoff to your weekend – some bits of wisdom from a fresh set of wise teachers, updated each weekend.
https://vimeo.com/showcase/weekendcountdown

Order a box of 20 Scaling Up books
Want to save 50% over the price on Amazon? Go to this link.

SCALING UP WORKSHOPS:
Engage your team with interactive workshops to optimize your company's performance.
(list of workshops below)

Oxford, UK – Oct 12, 2022 (In-Person)
Toronto, Canada - Oct 13, 2022 (Virtual)
Auckland, New Zealand – Oct 18, 20220 (In-Person)
Singapore & Hong Kong – Oct 19, 2022 (Virtual)
Singapore & Hong Kong – Oct 26, 2022 (Virtual)
Sydney, Australia – Nov 2, 2022 (In-Person)
Phoenix, AZ-  Nov 3, 2022 (In-Person)
Boulder, CO – Nov 8, 2022 (Virtual)
Barcelona, Spain – Nov 9, 2022 (Virtual)
Melbourne, Australia – Nov 8, 2022 (In-Person)
Indiana & Michigan – Nov 8, 2022 (Virtual)
Toronto, Canada - Nov 10, 2022 (Virtual)
Salisbury, England – Nov 15, 2022 (In-Person)
Indiana & Michigan – Nov 16, 2022 (Virtual)
Washington, DC – Nov 16, 2022
Boulder, CO – Nov 17, 2022 (Virtual)
Amsterdam, The Netherlands –Nov 17, 2022 (In-Person)
Melbourne, Australia – Nov 29, 2022 (In-Person)
Barcelona, Spain – Nov 30, 2022 (Virtual)
Toronto, Canada - Dec 1, 2022 (Virtual)
Dallas, TX – Dec 8, 2022 (In-Person)
Columbus, Ohio - Jan 20, 2023 (In-Person)
Annapolis, MD – Mar 7, 2023 (In-Person)

Better Book Club –
What's your team reading? Increase your books read per team member. Easy, Proven, and in the Cloud at http://www.BetterBookClub.com.

COACHING: 


Now is the time to start planning for a strong Q4 and 2023. Implementing Scaling Up is not an overnight process but you can see quick wins if you know where to start. Our Scaling Up Certified Coaches™ are masters at guiding you and your leadership team through the implementation of the Scaling Up Performance Program. Using our custom diagnostic approach from Day 1, we can match you with the right coach to help you scale faster.

We even have a team member dedicated to helping you find the perfect Scaling Up Certified Coach.™ Schedule a complimentary, personal follow-up. CLICK HERE! Or check out our FAQs. Additional questions can be sent to [email protected].

EDUCATION: 
Growth Institute Online Executive Education:
Master of Business Dynamics
Scaling Up Master Business Course
Exponential Organizations Master Business Course
Topgrading Master Business Course

Planning to Exit?
It's the most critical decision a business owner will make in their lifetime – and over my 40 years of helping firms, I've seen owners taken advantage of time and time again – leaving tens of millions on the table. You're up against sophisticated buyers who have done hundreds of acquisitions – whereas this is often your first rodeo. And these buyers have a formula for ripping you off – and it works. Seeking help, owners find the big M&A firms, especially those specializing in your industry, are more beholden to the buyers than the sellers (they will tell you otherwise). They are not your friend in the process, just another transaction. Email me to get a white paper on what to avoid when exiting [email protected].

Write Your Own Book
Whether you want to make it to the bestseller lists or just sell a lot more of your goods or services, with a profound competitive edge over the competition, Book The Business: How to Make BIG Money With Your Book Without Selling a Single Copy is for you! Request your free copy of this ground-breaking book at advantagefamily.com/scalingup.

TECHNOLOGY: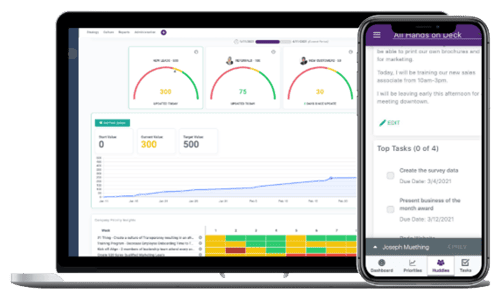 ScalingUp Scoreboard Integrated with Salesforce, Slack, and Zapier (allowing it to connect with 1000s of systems), use Scoreboard to provide your team (working remotely even more important!) a real-time visual dashboard of cascading priorities and metrics. Get a personalized tour of Scaling Up Scoreboard to see how you can use it to better implement Scaling Up in your business.

Did you miss previous insights? - read here

Read Verne's Insights on Kindle http://www.amazon.com/gp/product/B003SX13YI

Follow Verne on Instagram: @scalingup2.0

Sign up for Verne's Weekly Insights