I never dreamed about success. I worked for it.
              Estée Lauder

Success doesn't come from what you do occasionally. It comes from what you do consistently.
              Marie Forleo

Double Sales in 12 Months – New Edition Launch Party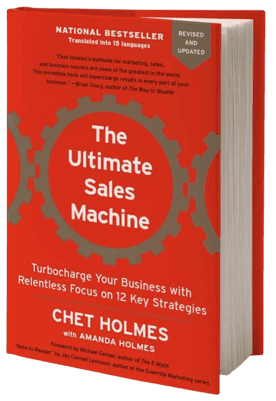 The cult classic book The Ultimate Sales Machine has been significantly updated by the late Chet Holmes daughter Amanda Holmes. Chet doubled the sales of 9 companies for billionaire Charlie Munger (co-chairman of Berkshire Hathaway), all within 12-15 months and went on to author a book that is one of my favorite sales books of all time (and considered top 10 of all sales/marketing books). For the next week, when you secure your copy of the book, you'll get a ticket to the virtual launch party where I will be one of the keynote speakers.

5 New Strategies for Doubling Sales
Following is some of what's new in this updated edition of The Ultimate Sales Machine: 
Time Management Secrets of Billionaires: adopt the 6 steps to increase your productivity by 500%.
Death of the Salesman, Birth of the Strategist: how you can get 9x the impact from every move you're already making to generate new clients.
The Fastest, Least Expensive Way to Double Sales: The Dream 100, (with new material on how to implement the one strategy that has doubled the sales of more companies than any other)
The 5-Prong Process to Generate the Highest ROI from Each Sales and Marketing Initiative. Learn this and you will be able to adapt to every technology change that comes your way.
*Bonus chapter: never before released letter from Chet about how he generated more wealth in 6 months than the previous 8 years combined following this one thing.
The biz world lost an incredibly talented and insightful sales/marketing guru a decade ago. I'm happy his daughter has continued his work and thrilled to support her efforts. Secure your copy and get your ticket to the virtual launch party with me!

Poland-Based Arkana Cosmetics' Cash Flow (Scaling Up Case Study)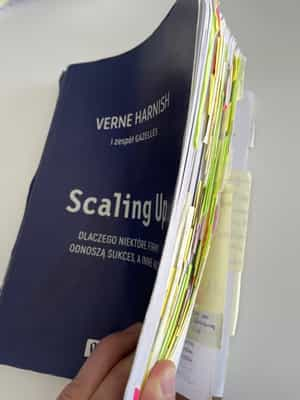 "I don't read Scaling Up. I study it," notes Wojciech Pyzik, founder and CEO of Poland-based Arkana Cosmetics, who has his Polish edition of the book annotated extensively. This ScaleUps.com article details how Arkana aims to be a global brand and how he and his accountant have focused on the "Power of One" chapter to get their cash flow back in line. Engaged in our online Scaling Up Master Course, Wojciech and two of his sales and marketing team noted that one highlight was the exchange of ideas across cultures. He was part of a group that included entrepreneurs from Canada who let them in on their best practices. "We shared their experience. They shared theirs," he says. Please take 1-minute to read their inspirational story.

YPOer's Pink Shell Resort Fort Myers, FL -- Devastated
CEO Robert Boykin's Pink Shell Resort (www.pinkshell.com) continued to set records in 2021 and 2022, despite COVID, Red Tide, etc. Remaining 98% occupied, even in low season (vs. 60% for the area), their focus on the Customer Experience, purpose, core values, and profitability helped them achieve their 3-year profitability targets in ONE year in 2021 – and again in 2022! And they were aggressive targets. Scaling Up fans, Robert's team attended my YPO two-day workshop and engaged our coach Aquiles Nunez. Two weeks ago, Hurricane Ian struck. Still standing, it will be a year until they can reopen.

No Loss of Life. Everyone Accounted For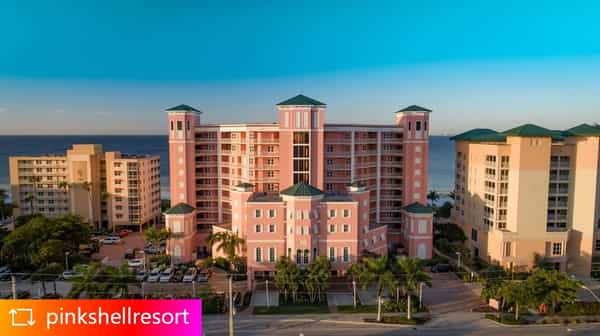 They have a total employee base of about 450 employees.  About 330 are at associate level (servers, beach, housekeeping, etc.) for which many of them lost everything. Many are sleeping in coaches with just the clothes they have on. Very rapidly Aquiles collaborated with them to create a GoFundMe campaign for their associates and their recovery.   In 4 days over $60k has been raised by the support of their raving fans. If you haven't found a way to support those affected by Ian, consider supporting a fellow founder/CEO/YPOer. This is the GoFundMe page.  Donate now (I have): https://gofund.me/47d6f485. Thank you.

Weekend Countdown – 1-Minute of Wisdom
Enjoy this kickoff to your weekend – some bits of wisdom from a fresh set of wise teachers, updated each weekend.
https://vimeo.com/showcase/weekendcountdown

Order a box of 20 Scaling Up books
Want to save 50% over the price on Amazon? Go to this link.

COACHING: 


Now is the time to start planning for a strong Q4 and 2023. Implementing Scaling Up is not an overnight process but you can see quick wins if you know where to start. Our Scaling Up Certified Coaches™ are masters at guiding you and your leadership team through the implementation of the Scaling Up Performance Program. Using our custom diagnostic approach from Day 1, we can match you with the right coach to help you scale faster.

We even have a team member dedicated to helping you find the perfect Scaling Up Certified Coach.™ Schedule a complimentary, personal follow-up. CLICK HERE! Or check out our FAQs. Additional questions can be sent to [email protected].

Planning to Exit?
It's the most critical decision a business owner will make in their lifetime – and over my 40 years of helping firms, I've seen owners taken advantage of time and time again – leaving tens of millions on the table. You're up against sophisticated buyers who have done hundreds of acquisitions – whereas this is often your first rodeo. And these buyers have a formula for ripping you off – and it works. Seeking help, owners find the big M&A firms, especially those specializing in your industry, are more beholden to the buyers than the sellers (they will tell you otherwise). They are not your friend in the process, just another transaction. Email me to get a white paper on what to avoid when exiting [email protected].

SCALING UP WORKSHOPS:
Engage your team with interactive workshops to optimize your company's performance.
(list of workshops below)

Auckland, New Zealand – Oct 18, 20220 (In-Person)
Singapore & Hong Kong – Oct 19, 2022 (Virtual)
Singapore & Hong Kong – Oct 26, 2022 (Virtual)
Sydney, Australia – Nov 2, 2022 (In-Person)
Phoenix, AZ-  Nov 3, 2022 (In-Person)
Wilmington, NC - November 4, 2022 (In-Person)
Boulder, CO – Nov 8, 2022 (Virtual)
Barcelona, Spain – Nov 9, 2022 (Virtual)
Melbourne, Australia – Nov 8, 2022 (In-Person)
Indiana & Michigan – Nov 8, 2022 (Virtual)
Toronto, Canada - Nov 10, 2022 (Virtual)
Salisbury, England – Nov 15, 2022 (In-Person)
Indiana & Michigan – Nov 16, 2022 (Virtual)
Washington, DC – Nov 16, 2022
Boulder, CO – Nov 17, 2022 (Virtual)
Amsterdam, The Netherlands – Nov 17, 2022 (In-Person)
Amsterdam, The Netherlands – November 22, 2022 (In-Person)
Melbourne, Australia – Nov 29, 2022 (In-Person)
Barcelona, Spain – Nov 30, 2022 (Virtual)
Toronto, Canada - Dec 1, 2022 (Virtual)
Dallas, TX – Dec 8, 2022 (In-Person)
Columbus, Ohio – Jan 20, 2023 (In-Person)
Annapolis, MD – Mar 7, 2023 (In-Person)
Melbourne, Australia - March 7, 2023 (In-Person)
Sydney, Australia - March 8, 2023 (In-Person)
Australia - March 9, 2023 (Virtual)

TECHNOLOGY: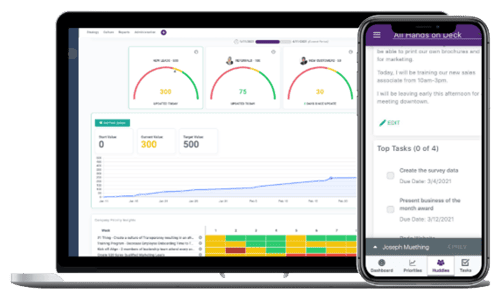 ScalingUp Scoreboard Integrated with Salesforce, Slack, and Zapier (allowing it to connect with 1000s of systems), use Scoreboard to provide your team (working remotely even more important!) a real-time visual dashboard of cascading priorities and metrics. Get a personalized tour of Scaling Up Scoreboard to see how you can use it to better implement Scaling Up in your business.

Better Book Club –
What's your team reading? Increase your books read per team member. Easy, Proven, and in the Cloud at http://www.BetterBookClub.com.

EDUCATION: 
Growth Institute Online Executive Education:
Master of Business Dynamics
Scaling Up Master Business Course
Exponential Organizations Master Business Course
Topgrading Master Business Course

Write Your Own Book
Whether you want to make it to the bestseller lists or just sell a lot more of your goods or services, with a profound competitive edge over the competition, Book The Business: How to Make BIG Money With Your Book Without Selling a Single Copy is for you! Request your free copy of this ground-breaking book at advantagefamily.com/scalingup.

Did you miss previous insights? - read here

Read Verne's Insights on Kindle http://www.amazon.com/gp/product/B003SX13YI

Follow Verne on Instagram: @scalingup2.0

Sign up for Verne's Weekly Insights