Wherever women succeed, businesses will succeed.
                                            Martha McSally

Before I became a fighter pilot, everyone said that women didn't have the physical strength. Well, I had just completed the Hawaii Ironman Triathlon.
                                            Martha McSally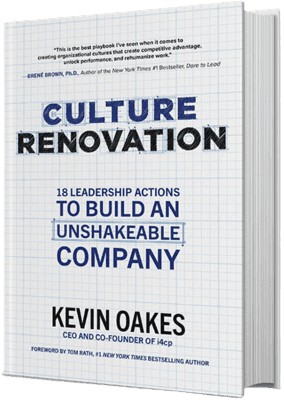 Quiet Quitting? "#1 Culture Playbook" Webinar – Sept 13, 3 pm ET 
Author of one of the top 5 biz books in 2021, culture expert Kevin Oakes joins Jay Jamrog, i4cp co-founder and futurist, to present a blueprint for a more engaged workforce. Author of Culture Renovation, Kevin will discuss the latest research on how to retain, grow, and engage employees – especially those working remotely. Sign up here for next Tuesday's 3 pm ET webinar

First Female Combat Pilot… 
…and the first female to lead a fighter squadron, Martha McSally, is keynoting the Scaling Up Summit in Denver, Oct 18 – 19. Author of Dare to Fly: Simple Lessons in Never Giving Up, she'll be sharing her story and lessons from the edge. She'll join three other keynoters – Joe Polish, Shailee Basnet, and Mike Maddock – along with entertainer Biff Gore. Tune up your Scaling Up tools/techniques and add a dose of inspiration and energy. Join us for our annual two days of preparing for 2023 and beyond!!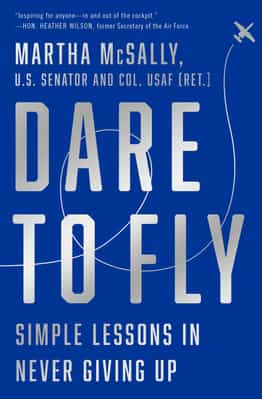 From A$50 million to A$100 million in 12 Months (Scaling Up Case Study)
Scaling Up works! This latest Scaleups.com article details how Grace and Belle Thomson took over their mother's Australia-based business, when she passed away suddenly a year ago, and doubled the firm in 12 months. With the help of Scaling Up coach Herb Cogliano, they accelerated the implementation of Scaling Up, something their mom started in 2020. With over 7000 nurses in a highly competitive market for talent, please invest 2-minutes to read how they won this war for talent and scaled from 5000 shifts per week to over 16,000.

Driving Revenue – Hunt Big Sales
Meeting your sales goals? Growing revenue through big sales is absolutely critical to scaling up your business! Click here if you would like some serious help from gurus Tom Searcy and his partner Carajane Searcy Moore. Carajane keynoted our last summit and has already helped several firms double their sales and double their closing speed.


Sales and Marketing Working Together
Where sales and marketing work closely together to identify and go after the most profitable clients, 76% of firms see revenue growth. When sales and marketing don't, it's 43% of firms seeing growth. Marketing must identify specific targets for salespeople and arm them with the data to be one step ahead of the client. Read Searcy's book Life After the Death of Sales. Then reach out to them – they have helped firms generate over $18 billion in new revenue – they are the real deal.

Fun Fact – Record Number of Robots Sold
For the 3rd consecutive quarter, a record number of robots have been sold in the US. This Fortune article details the numbers.

Weekend Countdown – 1-Minute of Wisdom
Enjoy this kickoff to your weekend – some bits of wisdom from a fresh set of wise teachers, updated each weekend.
https://vimeo.com/showcase/weekendcountdown

Order a box of 20 Scaling Up books
Want to save 50% over the price on Amazon? Go to this link.

TECHNOLOGY: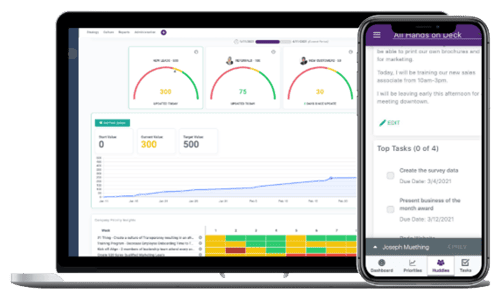 ScalingUp Scoreboard Integrated with Salesforce, Slack, and Zapier (allowing it to connect with 1000s of systems), use Scoreboard to provide your team (working remotely even more important!) a real-time visual dashboard of cascading priorities and metrics. Get a personalized tour of Scaling Up Scoreboardto see how you can use it to better implement Scaling Up in your business.

SCALING UP WORKSHOPS:
Engage your team with interactive workshops to optimize your company's performance.
(list of workshops below)

Amsterdam, The Netherlands – Sept 9, 2022 (In-Person Master Class)
Melbourne, Australia – Sep 13, 2022 (In-Person)
Madison, NJ – Sept 14, 2022
India – Sep 16, 2022 (Virtual)
New Orleans, LA – Sept 22, 2022 (Virtual)
Scottsdale, AZ – Sept 22, 2022 (In-Person)
Columbus, OH – Sep 23, 2022 (In-Person)
Buffalo / Niagara Falls Region, New York – Sep 23, 2022 (In-Person)
Toronto, Canada – Sept 26, 2022
Amsterdam, The Netherlands – Sept 27, 2022
Brisbane, Australia – Oct 5, 2022 (In-Person)
Rochester, NY-  Oct 6, 2022 (in-Person)
Toowoomba, Australia – Oct 6, 2022 (In-Person)
Minneapolis, MN – Oct 6, 2022 (In-Person)
Oxford, UK – Oct 12, 2022 (In-Person)
Toronto, Canada - Oct 13, 2022 (Virtual)
Auckland, New Zealand – Oct 18, 20220 (In-Person)
Singapore & Hong Kong – Oct 19, 2022 (Virtual)
Singapore & Hong Kong – Oct 26, 2022 (Virtual)
Sydney, Australia – Nov 2, 2022 (In-Person)
Phoenix, AZ-  Nov 3, 2022 (In-Person)
Melbourne, Australia – Nov 8, 2022 (In-Person)
Indiana & Michigan – Nov 8, 2022 (Virtual)
Toronto, Canada - Nov 10, 2022 (Virtual)
Salisbury, England – Nov 15, 2022 (In-Person)
Indiana & Michigan – Nov 16, 2022 (Virtual)
Washington, DC – Nov 16, 2022
Melbourne, Australia – Nov 29, 2022 (In-Person)
Toronto, Canada - Dec 1, 2022 (Virtual)
Dallas, TX – Dec 8, 2022 (In-Person)
Annapolis, MD – Mar 7, 2023 (In-Person)

Planning to Exit?
It's the most critical decision a business owner will make in their lifetime – and over my 40 years of helping firms, I've seen owners taken advantage of time and time again – leaving tens of millions on the table. You're up against sophisticated buyers who have done hundreds of acquisitions – whereas this is often your first rodeo. And these buyers have a formula for ripping you off – and it works. Seeking help, owners find the big M&A firms, especially those specializing in your industry, are more beholden to the buyers than the sellers (they will tell you otherwise). They are not your friend in the process, just another transaction. Email me to get a white paper on what to avoid when exiting verne@scalingup.com.

EDUCATION: 
Growth Institute Online Executive Education:
Master of Business Dynamics
Scaling Up Master Business Course
Exponential Organizations Master Business Course
Topgrading Master Business Course

COACHING: 


Now is the time to start planning for a strong Q4 and 2023. Implementing Scaling Up is not an overnight process but you can see quick wins if you know where to start. Our Scaling Up Certified Coaches™ are masters at guiding you and your leadership team through the implementation of the Scaling Up Performance Program. Using our custom diagnostic approach from Day 1, we can match you with the right coach to help you scale faster.

We even have a team member dedicated to helping you find the perfect Scaling Up Certified Coach.™ Schedule a complimentary, personal follow-up. CLICK HERE! Or check out our FAQs. Additional questions can be sent to coaching@scalingup.com.

Better Book Club –
What's your team reading? Increase your books read per team member. Easy, Proven, and in the Cloud at http://www.BetterBookClub.com.

Write Your Own Book
Whether you want to make it to the bestseller lists or just sell a lot more of your goods or services, with a profound competitive edge over the competition, Book The Business: How to Make BIG Money With Your Book Without Selling a Single Copy is for you! Request your free copy of this ground-breaking book at advantagefamily.com/scalingup.

Did you miss previous insights? - read here

Read Verne's Insights on Kindle http://www.amazon.com/gp/product/B003SX13YI

Follow Verne on Instagram: @scalingup2.0

Sign up for Verne's Weekly Insights