The best preparation for tomorrow is doing your best today.
                                               Jackson Brown, Jr.

If you do things well, do them better. Be daring, be first, be different, be just.
                                               Anita Roddick

One Spot -- CEO Boot Camp Vail, CO – Sept 20 – 23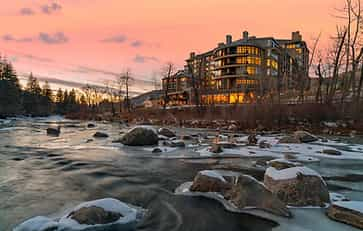 Join 7 other CEOs and their #2s for three intense and fun days/evenings (including a special guest CEO!) as we dig deep to remove the constraints to scaling – plus one-on-one time where I open up my database of contacts built over 40+ years to support your BHAG! www.ceo-bootcamp.com

YPO-Only CEO Boot Camp – Nov 8 - 11
Open to all YPO members and their #2, the Southern 7 chapter of YPO is hosting their annual CEO Boot Camp held at the private Quail Ridge Lodge, Louisville, MS. Nighttime skeet shooting included – only in YPO-style! www.ceo-bootcamp.com

Exit Interview – 3 Step Process
This week I was asked if there is a set "exit interview" process. I suggest a three-step process. Key is approaching with a mindset/tone that the interview is about learning. Here are the three steps: 
What is the reason(s) you are leaving (ask a what, not a why question -- why questions feel accusatory).
Ask the famous Q12 questions from Gallup to gain more specifics.
Last, ask them to provide input helpful to the overall firm – "what do you think/feel XYZ corp. should start, stop, and keep doing." Asked separately, these questions are always golden -- open-ended and end on a positive note.
Wish them well in their next career and if an important relationship you want to maintain, keep them on a customer distribution list of announcements. In addition, you can follow up and let them know if the company made any changes based on their feedback. Closing the loop is always advised – and turns them into advocates instead of distractors.

Helping Expats File Taxes in 200 Countries (Scaling Up Case Study)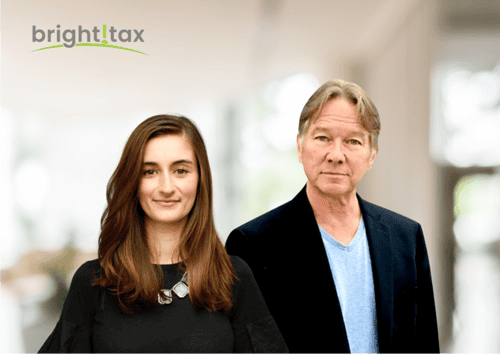 This Scaleups.com article details how founder Greg Dewald and CEO Katelynn Minot have scaled Argentina-based Bright!Tax with the help of Scaling Up coach Herb Cogliano. Aiming to serve 250,000 clients, their $489 fixed fee and "Be extremely kind" approach helped them scale rapidly. Using Topgrading to hire A-Players, the daily huddle to drive communication given their 100% remote workforce, promoting a brand promise guarantee (that's a bit scary), and more, please take 2-minutes to pick up some tips powering this professional services firm.

Weekly Pulse with Team – and NPS with Clients
Bright!Tax takes a weekly pulse of their 50+ remote accountants – recently scoring 100% to the question "Do you feel the company offers the flexibility to achieve work/life balance?" This is especially rare among accountants. In addition, Bright!Tax measures its progress with a client survey similar to the Net Promoter score. In one sign of their success, the company has won an "EMMA" – short for an Expatriat Management & Mobility Award from the Forum for Expatriat Management – for the past five years. Are you taking a weekly pulse of your team? Capturing NPS-like feedback from your clients?

Shailee Basnet -- Keynoting Scaling Up Summit – Oct 18 – 19, Denver, CO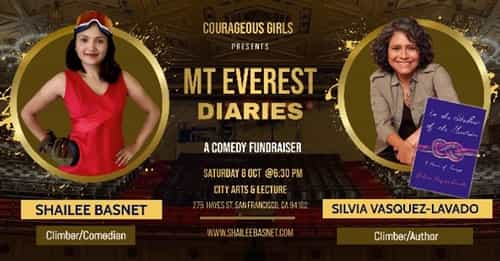 Comedian/Climber Shailee Basnet will keynote our Scaling Up Summit in Denver. She is the coordinator of the "7 Summits Women's Team" – the first all-female team to scale the highest mountain on each continent including Everest in 2008.

For those in San Fran, she's performing Oct 8. And to register you and your team for the Scaling Up Summit, register here.

Weekend Countdown – 1-Minute of Wisdom
Enjoy this kickoff to your weekend – some bits of wisdom from a fresh set of wise teachers, updated each weekend.
https://vimeo.com/showcase/weekendcountdown

Order a box of 20 Scaling Up books
Want to save 50% over the price on Amazon? Go to this link.

TECHNOLOGY: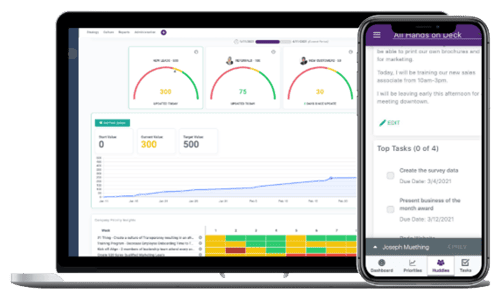 ScalingUp Scoreboard Integrated with Salesforce, Slack, and Zapier (allowing it to connect with 1000s of systems), use Scoreboard to provide your team (working remotely even more important!) a real-time visual dashboard of cascading priorities and metrics. Get a personalized tour of Scaling Up Scoreboard to see how you can use it to better implement Scaling Up in your business.

Planning to Exit?
It's the most critical decision a business owner will make in their lifetime – and over my 40 years of helping firms, I've seen owners taken advantage of time and time again – leaving tens of millions on the table. You're up against sophisticated buyers who have done hundreds of acquisitions – whereas this is often your first rodeo. And these buyers have a formula for ripping you off – and it works. Seeking help, owners find the big M&A firms, especially those specializing in your industry, are more beholden to the buyers than the sellers (they will tell you otherwise). They are not your friend in the process, just another transaction. Email me to get a white paper on what to avoid when exiting [email protected].

COACHING: 


Now is the time to start planning for a strong Q4 and 2023. Implementing Scaling Up is not an overnight process but you can see quick wins if you know where to start. Our Scaling Up Certified Coaches™ are masters at guiding you and your leadership team through the implementation of the Scaling Up Performance Program. Using our custom diagnostic approach from Day 1, we can match you with the right coach to help you scale faster.

We even have a team member dedicated to helping you find the perfect Scaling Up Certified Coach.™ Schedule a complimentary, personal follow-up. CLICK HERE! Or check out our FAQs. Additional questions can be sent to [email protected].

SCALING UP WORKSHOPS:
Engage your team with interactive workshops to optimize your company's performance.
(list of workshops below)

India – Sep 7, 2022 (Virtual)
Toronto, Canada - Sep 8, 2022 (Virtual)
Amsterdam, The Netherlands – Sept 9, 2022 (In-Person Master Class)
Melbourne, Australia – Sep 13, 2022 (In-Person)
Madison, NJ – Sept 14, 2022
New Orleans, LA – Sept 22, 2022 (Virtual)
Scottsdale, AZ – Sept 22, 2022 (In-Person)
Columbus, OH – Sep 23, 2022 (In-Person)
Buffalo / Niagara Falls Region, New York – Sep 23, 2022 (In-Person)
Toronto, Canada – Sept 26, 2022
Brisbane, Australia – Oct 5, 2022 (In-Person)
Rochester, NY-  Oct 6, 2022 (in-Person)
Toowoomba, Australia – Oct 6, 2022 (In-Person)
Minneapolis, MN – Oct 6, 2022 (In-Person)
Oxford, UK – Oct 12, 2022 (In-Person)
Toronto, Canada - Oct 13, 2022 (Virtual)
Auckland, New Zealand – Oct 18, 20220 (In-Person)
Singapore & Hong Kong, China – Oct 19, 2022 (Virtual)
Annapolis, MD – Oct 25, 2022 (In-Person)
Singapore & Hong Kong, China – Oct 26, 2022 (Virtual)
Amsterdam, The Netherlands – Sept 27, 2022
Sydney, Australia – Nov 2, 2022 (In-Person)
Phoenix, AZ-  Nov 3, 2022 (In-Person)
Indiana & Michigan – Nov 8, 2022 (Virtual)
Toronto, Canada - Nov 10, 2022 (Virtual)
Salisbury, England – Nov 15, 2022 (In-Person)
Indiana & Michigan – Nov 16, 2022 (Virtual)
Washington, DC – Nov 16, 2022
Melbourne, Australia – Nov 29, 2022 (In-Person)
Toronto, Canada - Dec 1, 2022 (Virtual)
Dallas, TX – Dec 8, 2022 (In-Person)

EDUCATION: 
Growth Institute Online Executive Education:
Master of Business Dynamics
Scaling Up Master Business Course
Exponential Organizations Master Business Course
Topgrading Master Business Course

Better Book Club –
What's your team reading? Increase your books read per team member. Easy, Proven, and in the Cloud at http://www.BetterBookClub.com.

Write Your Own Book
Whether you want to make it to the bestseller lists or just sell a lot more of your goods or services, with a profound competitive edge over the competition, Book The Business: How to Make BIG Money With Your Book Without Selling a Single Copy is for you! Request your free copy of this ground-breaking book at advantagefamily.com/scalingup.

Did you miss previous insights? - read here

Read Verne's Insights on Kindle http://www.amazon.com/gp/product/B003SX13YI

Follow Verne on Instagram: @scalingup2.0

Sign up for Verne's Weekly Insights