Success doesn't come from what you do occasionally. It comes from what you do consistently.
                   Marie Forleo

Invite people into your life that don't look or think like you.
                   Mellody Hobson

One Spot Left CEO Boot Camp Vail, CO – Sept 20 – 23
Join 7 other CEOs and their #2s for three intense and fun days/evenings (including a special guest CEO!) as we dig deep to remove the constraints to scaling – plus one-on-one time where I open up my database of contacts built over 40+ years to support your BHAG! www.ceo-bootcamp.com

Better Definition of SMART Goals
We're updating the SMART acronym with different meanings for each letter: 
Specific – implying it's measurable as well
Meaningful – assuring it aligns with the broader goals and BHAG of the organization
Ambitious – stretching people but not demoralizing them
Review Routinely – keeping the goal front and center in everyone's minds
Transparent – posting visually to drive accountability and peer pressure
This brings SMART goals more in the line with the broader spirit of FAST goals, an acronym I've been touting. In either case, implementing the fundamentals of Scaling Up (Priorities, Data, and Meeting Rhythms) guarantees you have SMART/FAST goals throughout the organization.

Walr Scales from 30 to 70 Employees in 6 Months (Scaling Up Case Study) 


Recognized as a Great Place to Work®, Lewis Reeves, CEO of UK-based Walr, a fast-growing data creation company, has scaled from 30 to 70 employees in just 2022 with the help of the Scaling Up framework and coach Neale Lewis. This blog post by Reeves details how he's gone from Startup to Scaleup using our tools so quickly. And note, he's using this blog post as a recruiting tool to demonstrate they have a well-run company that keeps everyone in the loop and aligned! Use Scaling Up to win awards (it always impresses the judges) and attract talent.

Chief of Staff Position
|Chief of Staff is becoming a much more popular position in scaleups. Reeves notes in his blog:
When the business was in its infant stages, our 15th hire was a non-revenue generating role, Chief of Staff, Emily Whiting. With extensive experience in senior leadership roles at high-growth start-ups and Fortune 150 corporations, Emily leverages deep experience in management consulting, program and change management, lead strategy and people operations.
Michael Dell made a similar hire when he had 50 employees – Barb Kreisman from Motorola University. She served as the shock absorber between Michael and his people as he scaled from 50 to 40,000 employees. Barb was invaluable!!   BTW, Reeve's Chief of Staff wrote a great piece on how they're "Living their Values" in the company – worth a minute to read some of the practical things they are doing.

Market Veep Scales 79% in 24 Months (Scaling Up Case Study)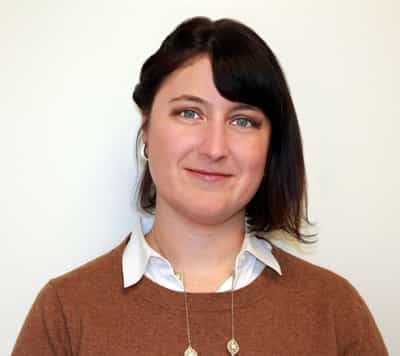 This Scaleups.com article details how Jennelle McGrath's marketing firm Market Veep failed to gain traction using a competitive operating system so she turned to the Scaling Up Performance platform and has seen revenues soar 79% in two years. She'll finish 2022 north of $3 million (possibly $5 million).

Topgrading A-Players; Cash Flow Story; Align/Scoreboard SaaS
With Scaling Up coach Herb Cogliano's support, McGrath used multiple Scaling Up Platform systems (it's about having systems for everything) to make her CEO job 10x easier. She used Topgrading to bring on several A-Players (each doing the work of three B-Players!); implemented the Cash Flow Story tool, improving cash flow and profitability; and instituted the daily/weekly meeting rhythm, along with our Align/Scoreboard SaaS offering, which picked up the pace of the organization.

Scaling Up Summit – Oct 18 – 19, Denver, CO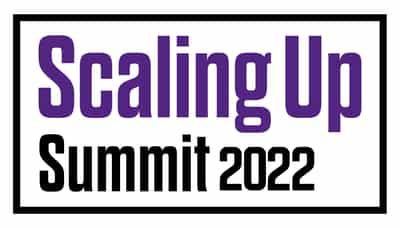 Hosted at the beautiful Denver Center for Performing Arts, we'll have first-class A/V to present four top celebrity CEOs and authors. And I'll be on stage the balance of the time (with optional evening work sessions) presenting the latest in Scaling Up tools/techniques. And if you're a CEO and attended in May, you get to attend for free if you bring along one additional person (new exec, team members, etc.). Register here.

Weekend Countdown – 1-Minute of Wisdom
Enjoy this kickoff to your weekend – some bits of wisdom from a fresh set of wise teachers, updated each weekend.
https://vimeo.com/showcase/weekendcountdown

Order a box of 20 Scaling Up books
Want to save 50% over the price on Amazon? Go to this link.

COACHING: 


Now is the time to start planning for a strong Q4 and 2023. Implementing Scaling Up is not an overnight process but you can see quick wins if you know where to start. Our Scaling Up Certified Coaches™ are masters at guiding you and your leadership team through the implementation of the Scaling Up Performance Program. Using our custom diagnostic approach from Day 1, we can match you with the right coach to help you scale faster.

We even have a team member dedicated to helping you find the perfect Scaling Up Certified Coach.™ Schedule a complimentary, personal follow-up. CLICK HERE! Or check out our FAQ's. Additional questions can be sent to [email protected].

Planning to Exit?
It's the most critical decision a business owner will make in their lifetime – and over my 40 years of helping firms, I've seen owners taken advantage of time and time again – leaving tens of millions on the table. You're up against sophisticated buyers who have done hundreds of acquisitions – whereas this is often your first rodeo. And these buyers have a formula for ripping you off – and it works. Seeking help, owners find the big M&A firms, especially those specializing in your industry, are more beholden to the buyers than the sellers (they will tell you otherwise). They are not your friend in the process, just another transaction. Email me to get a white paper on what to avoid when exiting [email protected].

SCALING UP WORKSHOPS:
Engage your team with interactive workshops to optimize your company's performance.
(list of workshops below)

Adelaide, Australia – July 26, 2022 (In-Person)
Melbourne, AUS – July 27, 2022 (In-Person Master Class)
Kathmandu, Nepal – July 30, 2022 (In-Person)
Sydney, Australia – Aug 3, 2022 (In-Person)
Fort Myers, Florida – Aug. 9, 2022 (In-Person)
Toronto, Canada - Aug 11, 2022 (Virtual)
Nashville, TN – Aug 25, 2022 (Virtual)
Dallas, TX – Aug 25, 2022 (In-Person)
Scottsdale, AZ – Sept 1, 2022 (In-Person)
Toronto, Canada - Sep 8, 2022 (Virtual)
Amsterdam, The Netherlands – Sept 9, 2022 (In-Person Master Class)
San Diego, CA – Sep 13, 2022 (In-Person)
Melbourne, Australia – Sep 13, 2022 (In-Person)
New Orleans, LA – Sept 22, 2022 (Virtual)
Columbus, OH – Sep 23, 2022 (In-Person)
Buffalo / Niagara Falls Region, New York – Sep 23, 2022 (In-Person)
Brisbane, Australia – Oct 5, 2022 (In-Person)
Rochester, NY-  Oct 6, 2022 (in-Person)
Toowoomba, Australia – Oct 6, 2022 (In-Person)
Toronto, Canada - Oct 13, 2022 (Virtual)
Singapore & Hong Kong, China – Oct 19, 2022 (Virtual)
Singapore & Hong Kong, China – Oct 26, 2022 (Virtual)
Sydney, Australia – Oct 19, 2022 (In-Person)
Annapolis, MD – Oct 25, 2022 (In-Person)
Amsterdam, The Netherlands – Sept 27, 2022
Phoenix, AZ-  Nov 3, 2022 (In-Person)
Toronto, Canada - Nov 10, 2022 (Virtual)
Salisbury, England – Nov 15, 2022 (In-Person)
Melbourne, Australia – Nov 29, 2022 (In-Person)
Toronto, Canada - Dec 1, 2022 (Virtual)
Dallas, TX – Dec 8, 2022 (In-Person)

EDUCATION: 
Growth Institute Online Executive Education:
Master of Business Dynamics
Scaling Up Master Business Course
Exponential Organizations Master Business Course
Topgrading Master Business Course

TECHNOLOGY: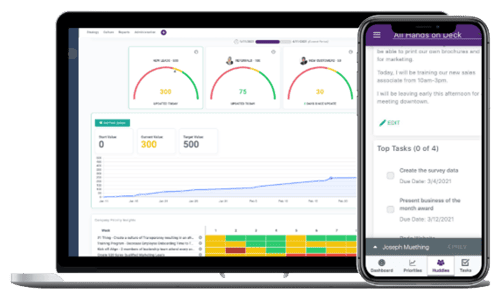 ScalingUp Scoreboard Integrated with Salesforce, Slack, and Zapier (allowing it to connect with 1000s of systems), use Scoreboard to provide your team (working remotely even more important!) a real-time visual dashboard of cascading priorities and metrics. Get a personalized tour of Scaling Up Scoreboard to see how you can use it to better implement Scaling Up in your business.

Better Book Club –
What's your team reading? Increase your books read per team member. Easy, Proven, and in the Cloud at http://www.BetterBookClub.com.

Write Your Own Book
Whether you want to make it to the bestseller lists or just sell a lot more of your goods or services, with a profound competitive edge over the competition, Book The Business: How to Make BIG Money With Your Book Without Selling a Single Copy is for you! Request your free copy of this ground-breaking book at advantagefamily.com/scalingup.

Did you miss previous insights? - read here

Read Verne's Insights on Kindle http://www.amazon.com/gp/product/B003SX13YI

Follow Verne on Instagram: @scalingup2.0

Sign up for Verne's Weekly Insights