The opposite of a glance...is a glimpse: because in a glance, we see only for a second,
and in a glimpse, the object (person) shows itself only for a second.
                  James Elkins

Leaders absorb fear and exude hope.
                  Greg Brenneman

Recession Planning?
No two economists agree on what is a recession though the US just reported its 2nd qtr. of negative growth. Employment numbers and consumer spending don't align with a recession. Either way, this Fortune article yesterday highlights recession planning thoughts from Elon Musk and other top CEOs.

Elon Musk's Recession Advice – Load Up on Cash!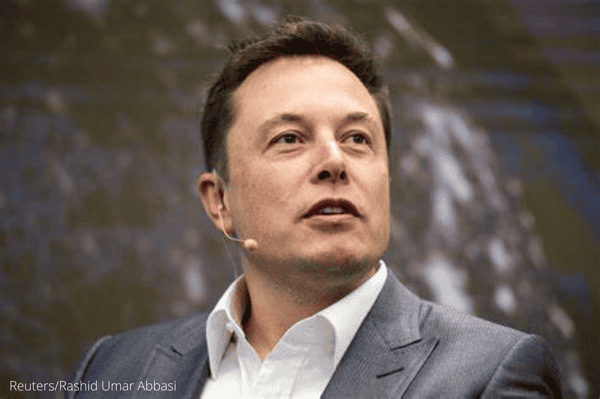 Notes Elon: 
If one is making a useful product and has a company that makes sense, make sure you're not running things too close to the edge from a capital standpoint…Companies should keep some "capital reserves to last through irrational times."
The lesson? Always have or have access to plenty of cash. There are some bargains you might pick up if you have cash! And cash is key to surviving potentially lengthy downturns. Recessions also give you air coverage to right-size your firm – and grab talent from other firms!!!

Glimpse vs. Glance – First Class "Noticers"
Modern Elder Chip Conley shared another piece of wisdom in his blog a few weeks ago – sharing the quote above which I've been pondering. Notes Conley: 
Leadership guru Warren Bennis said long ago that the best leaders are "first-class noticers," a term he borrowed from Saul Bellow's novel "The Actual." He was referring to the idea that a combination of fresh eyes and a wise soul can help a leader see things in people and an organization that isn't as noticeable to others.
Key -- Be Present with People
Conley goes on to explain:
A first-class noticer is mindful and patient enough to catch a glimpse long enough for their pattern-recognizing intuition to offer them the wisdom they need at that moment. Live in that place, and your presence will genuinely become present to those who surround you.
Then he posits a couple key questions:
How about you? Are you open to glimpsing? Catching a glimpse of your daughter's lovely soul. Opening your aperture to notice and feel the energy of your leadership team?
Please take a minute to read Chip's June 27 post – then grab some glimpses today (my son Cole arrives from Barcelona, so a moment for me to practice)!

Mental Clarity, Emotional Balance – Times of Stress
Inflation and recession – this kind of news creates stress. Deep breathing – pranayama breathing – is critical to maintaining your mental clarity and helps you remain present, particularly in these situations. This 3-minute BBC video highlights the breathing approach I learned from The Art of Living which has served me well (https://www.artofliving.org/us-en).   The Art of Living offers free online courses and there are sessions available in almost every city around the world.

Cash Flow Master Course with Alan Miltz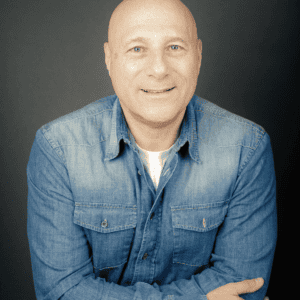 Get serious about improving your cash flow. Have your CFO join our next "Cash Flow Story" Master Course with Alan Miltz ($2400 for single seat). The next cohort of executives is starting today – but you or your CFO have time to join over this next week since most of the learning is on-demand/online and all LIVE sessions are recorded. This link for more info on the Master Course. And to directly sign-up a single seat (discounts for 3 or more) use this link.
Scaling Up Summit – Oct 18 – 19, Denver, CO
Hosted at the beautiful Denver Center for Performing Arts, we'll have first-class A/V to present four top celebrity CEOs and authors. And I'll be on stage the balance of the time (with optional evening work sessions) presenting the latest in Scaling Up tools/techniques. And if you're a CEO and attended in May, you get to attend for free if you bring along one additional person (new exec, team members, etc.). Register here.

Weekend Countdown – 1-Minute of Wisdom
Enjoy this kickoff to your weekend – some bits of wisdom from a fresh set of wise teachers, updated each weekend.
https://vimeo.com/showcase/weekendcountdown

Order a box of 20 Scaling Up books
Want to save 50% over the price on Amazon? Go to this link.

Planning to Exit?
It's the most critical decision a business owner will make in their lifetime – and over my 40 years of helping firms, I've seen owners taken advantage of time and time again – leaving tens of millions on the table. You're up against sophisticated buyers who have done hundreds of acquisitions – whereas this is often your first rodeo. And these buyers have a formula for ripping you off – and it works. Seeking help, owners find the big M&A firms, especially those specializing in your industry, are more beholden to the buyers than the sellers (they will tell you otherwise). They are not your friend in the process, just another transaction. Email me to get a white paper on what to avoid when exiting [email protected].

COACHING: 


Now is the time to start planning for a strong Q4 and 2023. Implementing Scaling Up is not an overnight process but you can see quick wins if you know where to start. Our Scaling Up Certified Coaches™ are masters at guiding you and your leadership team through the implementation of the Scaling Up Performance Program. Using our custom diagnostic approach from Day 1, we can match you with the right coach to help you scale faster.

We even have a team member dedicated to helping you find the perfect Scaling Up Certified Coach.™ Schedule a complimentary, personal follow-up. CLICK HERE! Or check out our FAQ's. Additional questions can be sent to [email protected].

EDUCATION: 
Growth Institute Online Executive Education:
Master of Business Dynamics
Scaling Up Master Business Course
Exponential Organizations Master Business Course
Topgrading Master Business Course

SCALING UP WORKSHOPS:
Engage your team with interactive workshops to optimize your company's performance.
(list of workshops below)

Kathmandu, Nepal – July 30, 2022 (In-Person)
Sydney, Australia – Aug 3, 2022 (In-Person)
Fort Myers, Florida – Aug. 9, 2022 (In-Person)
Toronto, Canada - Aug 11, 2022 (Virtual)
Nashville, TN – Aug 25, 2022 (Virtual)
Dallas, TX – Aug 25, 2022 (In-Person)
Scottsdale, AZ – Sept 1, 2022 (In-Person)
Toronto, Canada - Sep 8, 2022 (Virtual)
Amsterdam, The Netherlands – Sept 9, 2022 (In-Person Master Class)
San Diego, CA – Sep 13, 2022 (In-Person)
Melbourne, Australia – Sep 13, 2022 (In-Person)
New Orleans, LA – Sept 22, 2022 (Virtual)
Columbus, OH – Sep 23, 2022 (In-Person)
Buffalo / Niagara Falls Region, New York – Sep 23, 2022 (In-Person)
Brisbane, Australia – Oct 5, 2022 (In-Person)
Rochester, NY-  Oct 6, 2022 (in-Person)
Toowoomba, Australia – Oct 6, 2022 (In-Person)
Toronto, Canada - Oct 13, 2022 (Virtual)
Singapore & Hong Kong, China – Oct 19, 2022 (Virtual)
Singapore & Hong Kong, China – Oct 26, 2022 (Virtual)
Sydney, Australia – Oct 19, 2022 (In-Person)
Annapolis, MD – Oct 25, 2022 (In-Person)
Amsterdam, The Netherlands – Sept 27, 2022
Phoenix, AZ-  Nov 3, 2022 (In-Person)
Toronto, Canada - Nov 10, 2022 (Virtual)
Salisbury, England – Nov 15, 2022 (In-Person)
Melbourne, Australia – Nov 29, 2022 (In-Person)
Toronto, Canada - Dec 1, 2022 (Virtual)
Dallas, TX – Dec 8, 2022 (In-Person)

TECHNOLOGY: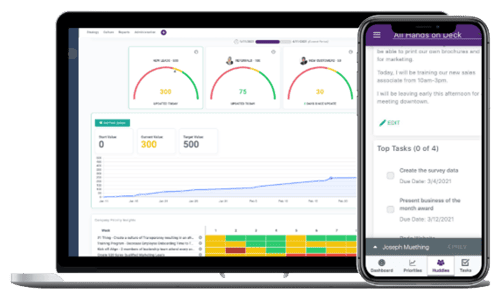 ScalingUp Scoreboard Integrated with Salesforce, Slack, and Zapier (allowing it to connect with 1000s of systems), use Scoreboard to provide your team (working remotely even more important!) a real-time visual dashboard of cascading priorities and metrics. Get a personalized tour of Scaling Up Scoreboard to see how you can use it to better implement Scaling Up in your business.

Better Book Club –
What's your team reading? Increase your books read per team member. Easy, Proven, and in the Cloud at http://www.BetterBookClub.com.

Write Your Own Book
Whether you want to make it to the bestseller lists or just sell a lot more of your goods or services, with a profound competitive edge over the competition, Book The Business: How to Make BIG Money With Your Book Without Selling a Single Copy is for you! Request your free copy of this ground-breaking book at advantagefamily.com/scalingup.

Did you miss previous insights? - read here

Read Verne's Insights on Kindle http://www.amazon.com/gp/product/B003SX13YI

Follow Verne on Instagram: @scalingup2.0

Sign up for Verne's Weekly Insights