Aren't you spent? No, I'm invested.
              Chip Conley

Formal education will make you a living; self-education will make you a fortune.
              Jim Rohn

Scaling Up Summit – Oct 18 – 19, Denver, CO
Get the party started in implementing/refining the tools of Scaling Up. Mark your calendars – more info below. But first…

Prioritize Cash – Alan Miltz July 12, 4 pm ET
Inflation means you must prioritize your cash flow -- regardless of where your business is, financially. Co-author of the Cash section in Scaling Up, Alan Miltz, will be joining us live Tuesday, July 12 at 4 PM ET to share his most powerful (and simple) frameworks for keeping your cash flow healthy and thriving (and helping you drive revenue and profit).

A 1% change in any of the "Power of One" seven cash flow levers can turn your cash fortunes around dramatically. That's the tenet we'll focus on during this talk. Plus, plenty of time for you to ask questions during Q&A. Click here to save your spot!

Good and Bad A-Holes
This article is a very quick read – and highlights the difference between a good and bad a-hole. Lots of learning in this short piece. Thx to coach Rick Crossland for sharing.

Best Biz Interview I've Listened to All Year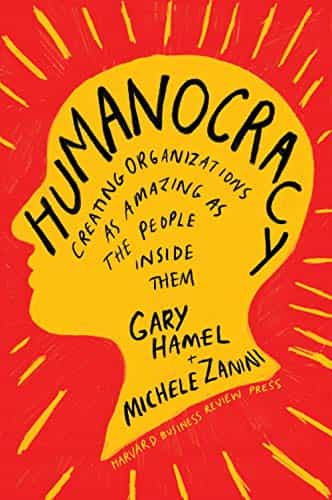 Strategist Gary Hamel interviews Gallup CEO Jim Clifton, who knows more about employee engagement and team performance than any person/firm on the planet (plus Gary wrote what I named the best biz book of 2020). The interview is rich with people- insights! Please, please carve out some car, bike, hike- time to listen. https://youtu.be/n986xFlox7I

Several Key Points (and I'm not doing them justice): 
People don't want administrative managers – they want their leaders to coach them.
The key coaching question – ask employees each week "what is your goal and your barrier to achieving it." (BTW, the daily huddle and weekly mtg structure make this happen!)
Let employees take on additional jobs/work that plays to their strengths – the welder story is classic!!
Taking engagement from 19% (average) to 70% drives huge performance gains in customer delight, revenue growth, profitability, and valuation.
People are THE Constraint Right Now!!
This interview is so much more than what I summarized above – and Jim brings real clarity to several things we're all wrestling with in bringing out the best in our people. Please, again, have someone on your team carve out the time to listen and learn! These are three very smart people about people!!

Adult Summer Camp Option 1…Baja California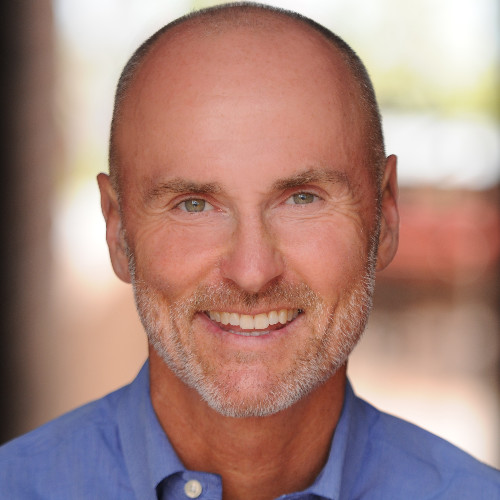 Serial luxury hotelier, Airbnb elder, and now head of the Modern Elder Academy, Chip Conley is hosting the ultimate in "adult summer camps" in Baja California. Want three gourmet meals each day on a terrace overlooking the Pacific Ocean, hanging with interesting people like Chip? Check out his Sabbatical Session. Available between July 17 and Oct 2 – take a week or two months!!

…and the Rest of Chip's Quote Above
Conley's daily blog is a must-read for me each day. This week he noted: 
"Aren't you spent?" I was recently asked after co-leading an intense MEA workshop week. Without thinking, my answer rolled off my tongue, "No, I'm invested."  To be honest, I'm more spent by a night of cocktail party small talk than a week of deep, rich conversation and soul-baring. A week of leading a group is less "small talk," and more "big listen."
Adult Summer Camp Option 2…Telluride, CO
Andy Bailey, longtime Scaling Up coach, is focused on taking high-performing humans to even higher performance!! To address this, he and his team created www.boundless.me. He's hosting two events this summer, one to address the need for alignment between couples and one to address the limiting capacity of the individual. Both taking place in one of my favorite parts of the world, Telluride Colorado.
Boundless Couples - Fully aligned couples who clearly understand their shared direction and future are unstoppable and, dare I say, a superpower for high performance. So many business leaders worry about their relationship's future simply because there isn't a forum for communication or a structure to do the planning that is needed together. The Boundless Couples event brings both and is conducted in a collaborative forum-like setting and limited to only 6 couples to keep it intimate. Link to learn more: https://boundless.me/workshops/telluride-7-21
Boundless Adventure - Summiting a 14'er is the proof that anything is possible, it's just one step at a time. Do you need to push yourself outside your comfort zone and gain new levels of confidence? Together in Telluride, you'll experience pushing your minds and bodies beyond what many people do in their lifetimes – operating at 10,000+ ft above sea level, with a guided ascent to the summit of Wilson Peak – the fourteener. You'll be educated on climbing techniques, learn about the history and surroundings of Telluride and gain the experience of breaking free of any current limitations. Limited to only 10 participants. Link to learn more: https://boundless.me/events/telluride
Consider joining one or both and gaining the growth you need personally to Scale Up the future of both your life and your business. You can email Andy with any questions or for more detail – [email protected]

Scaling Up Summit – Oct 18 – 19, Denver, CO
Hosted at the beautiful Denver Center for Performing Arts, we'll have first-class A/V to present four top celebrity CEOs and authors. And I'll be on stage the balance of the time (with optional evening work sessions) presenting the latest in Scaling Up tools/techniques. We'll also release the "Revised Edition" of Scaling Up and the 20th Anniversary edition of Mastering the Rockefeller Habits in celebration of our 25th anniversary of helping firms scaleup! Mark your calendars – updated site to register in a couple of weeks. And if you're a CEO and attended in May, you get to attend for free if you bring along one additional person (new exec, team members, etc.).

Weekend Countdown – 1-Minute of Wisdom
Enjoy this kickoff to your weekend – some bits of wisdom from a fresh set of wise teachers, updated each weekend.
https://vimeo.com/showcase/weekendcountdown

Order a box of 20 Scaling Up books
Want to save 50% over the price on Amazon? Go to this link.

EDUCATION: 
Growth Institute Online Executive Education:
Master of Business Dynamics
Scaling Up Master Business Course
Exponential Organizations Master Business Course
Topgrading Master Business Course

SCALING UP WORKSHOPS:
Engage your team with interactive workshops to optimize your company's performance.
(list of workshops below)

Toronto, Canada - July 14, 2022 (Virtual)
Louisville, KY – July 21, 2022 (Virtual)
Adelaide, Australia – July 26, 2022 (In-Person)
Melbourne, AUS – July 27, 2022 (In-Person Master Class)
Sydney, Australia – Aug 3, 2022 (In-Person)
Fort Myers, Florida – Aug. 9, 2022 (In-Person)
Toronto, Canada - Aug 11, 2022 (Virtual)
Nashville, TN – Aug 25, 2022 (Virtual)
Dallas, TX – Aug 25, 2022 (In-Person)
Toronto, Canada - Sep 8, 2022 (Virtual)
San Diego, CA – Sep 13, 2022 (In-Person)
Melbourne, Australia – Sep 13, 2022 (In-Person)
New Orleans, LA – Sept 22, 2022 (Virtual)
Columbus, OH – Sep 23, 2022 (In-Person)
Buffalo / Niagara Falls Region, New York – Sep 23, 2022 (In- Person)
Brisbane, Australia – Oct 5, 2022 (In-Person)
Rochester, NY-  Oct6, 2022 (in-Person)
Toowoomba, Australia – Oct 6, 2022 (In-Person)
Toronto, Canada - Oct 13, 2022 (Virtual)
Annapolis, MD – Oct 25, 2022 (In-Person)
Sydney, Australia – Oct 26, 2022 (In-Person)
Phoenix, AZ-  Nov 3, 2022 (In-Person)
Toronto, Canada - Nov 10, 2022 (Virtual)
Salisbury, England – Nov 15, 2022 (In-Person)
Melbourne, Australia – Nov 29, 2022 (In-Person)
Toronto, Canada - Dec 1, 2022 (Virtual)
Dallas, TX – Dec 8, 2022 (In-Person)

COACHING:
Are you wondering if working with a coach is right for you? Take our Four Decisions Assessment to learn which type of coach is best for you.
All of our Scaling Up Certified Coaches™ are masters at guiding you and your leadership team through the implementation of the Scaling Up Performance. But our promise is a custom diagnostic approach from Day 1, including how we match you with a coach.

We even have a team member dedicated to helping you find the perfect Scaling Up Certified Coach.™ Schedule a complimentary, personal follow-up. Or check out our FAQ's. Additional questions can be sent to [email protected].

TECHNOLOGY: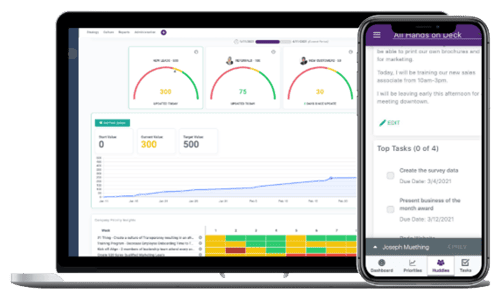 ScalingUp ScoreboardIntegrated with Salesforce, Slack, and Zapier (allowing it to connect with 1000s of systems), use Scoreboard to provide your team (working remotely even more important!) a real-time visual dashboard of cascading priorities and metrics. Get a personalized tour of Scaling Up Scoreboard to see how you can use it to better implement Scaling Up in your business.

Planning to Exit?
It's the most critical decision a business owner will make in their lifetime – and over my 40 years of helping firms, I've seen owners taken advantage of time and time again – leaving tens of millions on the table. You're up against sophisticated buyers who have done hundreds of acquisitions – whereas this is often your first rodeo. And these buyers have a formula for ripping you off – and it works. Seeking help, owners find the big M&A firms, especially those specializing in your industry, are more beholden to the buyers than the sellers (they will tell you otherwise). They are not your friend in the process, just another transaction. Email me to get a white paper on what to avoid when exiting [email protected].

Better Book Club –
What's your team reading? Increase your books read per team member. Easy, Proven, and in the Cloud at http://www.BetterBookClub.com.

Write Your Own Book
Whether you want to make it to the bestseller lists or just sell a lot more of your goods or services, with a profound competitive edge over the competition, Book The Business: How to Make BIG Money With Your Book Without Selling a Single Copy is for you! Request your free copy of this ground-breaking book at advantagefamily.com/scalingup.

Did you miss previous insights? - read here

Read Verne's Insights on Kindle http://www.amazon.com/gp/product/B003SX13YI

Follow Verne on Instagram: @scalingup2.0

Sign up for Verne's Weekly Insights