The ultimate content strategy is listening.
                                            Marcus Sheridan

Good storytelling is essential to both great leadership and great marketing.
                                            Bill Gallagher

May 8 Deadline – Nominate Scaling Up
If my book Scaling Up has been helpful to you and your firm, I would greatly appreciate you nominating it for the Thinkers50 list…more info below including link. Takes literally 1-minute.

COE Distributing's Latest AI Initiative
Pittsburgh-based office furniture distributor COE Distributing has launched several AI initiatives – one to determine the location of their next distribution center (Houston!); another to help predict which new product launches are likely to be successful (it's working); and their latest is "Olivia" – a web widget created by startup Forethought.

"Olivia" Check's Stock – Provides Both CX and EX
Notes Jennifer Jubin, VP of Customer Experience (love the title), for COE: 
You can interact with her (Olivia) directly at www.coedistributing.com (lower right corner).  We made the focus of what she can and should accomplish to be repetitive tasks that our CS Team gets bombarded with.  So far she can advise when an order will ship, check stock, advise on stock replenishment dates, provide product assembly instructions and directly contact our CS Team (via email).  This is still pretty new for us but it has been met with a wonderful reception.  Checking stock is definitely the most popular feature in this climate of supply chain challenges.  You can even add the item right to your shopping cart once you've looked up an item.
Olivia is helping to improve both the customer experience (CX) and the employee experience (EX) – this is a win-win-win for all stakeholders. Where are you applying AI?
4 Keys to Being a Great Employer – Pay, Purpose, Culture, Caring
Fortune's April 26 blog summarized the interviews of CEOs from the "Best Places to Work" list last week. In short, the key to bucking the trend and attracting/retaining talent came down to pay, purpose, culture, and caring. Notes Cisco's CEO Chuck Robbins (they were #1 on the list): 
Employees don't want to be employees, they don't want to work for managers, and they don't want to work for executives. They want to be human beings who work for other human beings. And I think authenticity and the importance of being human, understanding the things they're dealing with as humans, and building that into how you approach them in your day-to-day work with them, is so important."


There are four important quotes, like above, in the Fortune blog – and more insights – please take 2-minutes to read. Then sit with your team and audit your pay, purpose, culture and caring, something I'll do with the CEOs and CXOs attending next week's Scaling Up Summit in Dallas. We'll work on all four!

Videoconferencing Stifles Creativity but Speeds Decision Making!
Some important research is being done to understand the effects of videoconferencing on teams. This New Atlas article details the latest showing both simple and complex creativity is stifled by videoconferencing. They are guessing because we're actually looking MORE directly into people's eyes!! Makes sense. In turn, videoconferencing helps set priorities and speeds decision-making (more on this in the article). Knowing what it's best used for is extremely helpful. Please take 1-minute to read the article. Thank you to Scaling Up coach Bill Gallagher (quoted above) for pointing me to the research.

May 8 Deadline Nominate Book – Please Help
Thinkers50 is launching a Books for Busy Managers Series. They want recommendations of books that have had a lasting influence on the way we think about and practice business and management, and which still have something to teach us today.  If you feel Scaling Up fits this category – between it and Mastering the Rockefeller Habits we have over 900,000 copies in print – please take 2 minutes to nominate Scaling Up and ask your colleagues to do the same -- here's the link https://thinkers50.com/classic-books/. Thank you!

Weekend Countdown – 1-Minute of Wisdom (speakers at Summit)
Enjoy this kickoff to your weekend – some bits of wisdom from a fresh set of wise teachers, updated each weekend.
https://vimeo.com/showcase/weekendcountdown

Order a box of 20 Scaling Up books
Want to save 50% over the price on Amazon? Go to this link.

Planning to Exit?
It's the most critical decision a business owner will make in their lifetime – and over my 40 years of helping firms, I've seen owners taken advantage of time and time again – leaving tens of millions on the table. You're up against sophisticated buyers who have done hundreds of acquisitions – whereas this is often your first rodeo. And these buyers have a formula for ripping you off – and it works. Seeking help, owners find the big M&A firms, especially those specializing in your industry, are more beholden to the buyers than the sellers (they will tell you otherwise). They are not your friend in the process, just another transaction. Email me to get a white paper on what to avoid when exiting [email protected].

SCALING UP WORKSHOPS:
Engage your team with interactive workshops to optimize your company's performance.
(list of workshops below)

Toronto, Canada - May 12, 2022 (Virtual)
Hadley, MA - May 19, 2022 (In-Person or Virtual)
Ann Arbor, MI – May 18, 2022 (In-Person)
Grand Rapids, MI - May 24, 2022 (In-Person)
London, UK – May 26, 2022 (In-Person)
Naples, FL - June 1, 2022 (In-Person)
Birmingham, AL - June 3, 2022 (In-Person)
Melbourne, Australia – June 7, 2022 (In-Person)
Amsterdam, NL – June 8, 2022
Toronto, Canada - June 9, 2022 (Virtual)
Buffalo, NY - June 10, 2022 (In-Person)
Albuquerque, NM – June 14, 2022 (In-Person)
Auckland, New Zealand – June 14 & 15, 2022 (In-Person 2 Day Master Class)
Hong Kong – June 15, 2022 (Virtual)
Hadley, MA - June 15, 2022 (In-Person or Virtual)
La Crosse, WI - June 15, 2022 (In-Person)
Melbourne, AUS – June 21, 2022 (In-Person Master Class)
India – June 22, 2022 (Virtual)
Salisbury, England -June 23, 2022 (In-Person)
Toronto, Canada - July 14, 2022 (Virtual)
Sydney, Australia – Aug 3, 2022 (In-Person)
Toronto, Canada - Aug 11, 2022 (Virtual)
Dallas, TX – Aug 25, 2022 (In-Person)
Toronto, Canada - Sep 8, 2022 (Virtual)
San Diego, CA – Sep 13, 2022 (In-Person)
Melbourne, Australia – Sep 13, 2022 (In-Person)
Columbus, OH – Sep 23, 2022 (In-Person)
Toronto, Canada - Oct 13, 2022 (Virtual)
Sydney, Australia – Oct 26, 2022 (In-Person)
Toronto, Canada - Nov 10, 2022 (Virtual)
Salisbury, England – Nov 15, 2022 (In-Person)
Melbourne, Australia – Nov 29, 2022 (In-Person)
Toronto, Canada - Dec 1, 2022 (Virtual)

TECHNOLOGY: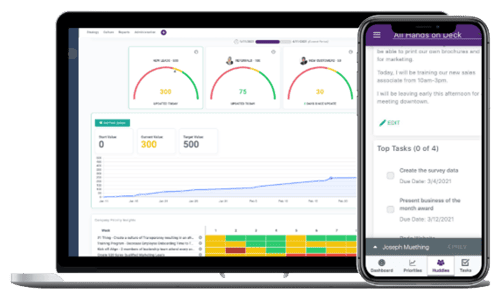 ScalingUp ScoreboardIntegrated with Salesforce, Slack, and Zapier (allowing it to connect with 1000s of systems), use Scoreboard to provide your team (working remotely even more important!) a real-time visual dashboard of cascading priorities and metrics. Get a personalized tour of Scaling Up Scoreboardto see how you can use it to better implement Scaling Up in your business.

EDUCATION: 
Growth Institute Online Executive Education:
Master of Business Dynamics
Scaling Up Master Business Course
Exponential Organizations Master Business Course
Topgrading Master Business Course

COACHING:

Are you wondering if working with a coach is right for you? Take our Four Decisions Assessmentto learn which type of coach is best for you.

All of our Scaling Up Certified Coaches™ are masters at guiding you and your leadership team through the implementation of the Scaling Up Performance. But our promise is a custom diagnostic approach from Day 1, including how we match you with a coach. 

We even have a team member dedicated to helping you find the perfect Scaling Up Certified Coach.™ Schedule a complimentary, personal follow-up. Or check out our FAQ's.. Additional questions can be sent to [email protected].

Better Book Club –
What's your team reading? Increase your books read per team member. Easy, Proven, and in the Cloud at http://www.BetterBookClub.com.

Write Your Own Book
Whether you want to make it to the bestseller lists or just sell a lot more of your goods or services, with a profound competitive edge over the competition, Book The Business: How to Make BIG Money With Your Book Without Selling a Single Copy is for you! Request your free copy of this ground-breaking book at advantagefamily.com/scalingup.

Did you miss previous insights? - read here

Read Verne's Insights on Kindle http://www.amazon.com/gp/product/B003SX13YI

Follow Verne on Instagram: @scalingup2.0

Sign up for Verne's Weekly Insights