I believe free speech is a special imperative for a functional democracy.
                                          Activist Elon Musk in Pursuit of Twitter

Some People get rich studying artificial inteligence. I make money studying natural stupidity.
                                          Activist Investor Carl Icahn
How do you afford the time for a daily huddle? How do you afford the time?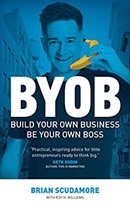 Stephen Adele after exiting for 8 figures
A Scaling Up Visa
The Brits get it!! Their new Scale-Up visa is a route which enables businesses in the U.K. to recruit talented foreign nationals who have the skills needed to allow the Scale-Up business to continue growing. Thank you to U.K. Scaling Up coach Dominic Monkhouse for sharing. 
Brian Scudamore's New Book – BYOB       
Creator of 3 home services franchises, including 1-800-GOT-JUNK, Brian Scudamore released his second book this past week titled BYOB: Build Your Own Business, Be Your Own Boss. Always hilarious and insightful, it's a fun read this weekend. FYI, Brian had me keynote his gathering of franchisees in Las Vegas   last week as they are standardizing on our Scaling Up Platform to drive franchisee performance.
New Print Version – Scaling Up Compensation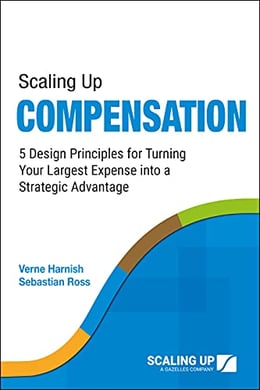 With inflation and talent shortages, better leveraging one of your largest expenses is crucial. The print version of our new and quick read #1 ranked compensation book was released this week. Just 114 pages, have your CFO and Head of People scan the book for dozens of clever ways to structure your compensation plan to attract and retain talent – and drive significantly better top and bottom-line performance. 
Scaled in 2 Years; Exited for 8 Figures (Scaling Up Case)
First introduced to Scaling Up at our Summit, Stephen Adele used the Scaling Up Platform to rapidly "scale to sell" his latest venture QuickBox Fulfillment. Driving revenues to $57 million, he exited for 8 figures to Pike Street Capital. This Scaleups.com article (www.scaleups.com) details how he streamlined the strategy, drove speed with the daily huddle, put process front and center, and found a couple unique sources of talent as he scaled to 500 employees in 24 months.
Scaling Up Summit – Hotel Rate Cut-off April 15 (tomorrow)
Join leaders of top growth firms gathering in Dallas for our annual Scaling Up Summit May 3 – 5. I'll be joined by several top authors and will share the content from my latest book on Compensation as part of my Master Class included in the Summit.   Come hang with winners!
100 Best Companies to Work For
Fortune's 25th annual list puts Cisco at the top followed by Hilton, Wegmans, Salesforce, and Nvidia. Noticeably missing: Apple, Microsoft, Google, Airbnb, and many darlings of Silicon Valley. I'm wondering if they just didn't care to apply. FYI, Cisco and Wegmans have made the list all 25 years!! And fun fact – the 100 Best have almost 240,000 job openings, the highest in the history of the list!!
CEO Optimism Lowest Since 2016 – Time to Double Down on Scaling Up
Chief Executive magazine released their latest CEO confidence index and it plunged 9% almost in line with the 8.6% rise in inflation. And now 50% of CEOs think conditions will worsen over the next year. My take? It's time to be ambitious!! Companies implementing Scaling Up have historically thrived during tough times – so double down on our tools/techniques. See you in Dallas May 3 – 5.
Weekend Countdown – 1-Minute of Wisdom
Enjoy this kickoff to your weekend – some bits of wisdom from a fresh set of wise teachers, updated each weekend.
https://vimeo.com/showcase/weekendcountdown

Order a box of 20 Scaling Up books
Want to save 50% over the price on Amazon? Go to this link.

COACHING:

Are you wondering if working with a coach is right for you? Take our Four Decisions Assessment to learn which type of coach is best for you.

All of our Scaling Up Certified Coaches™ are masters at guiding you and your leadership team through the implementation of the Scaling Up Performance. But our promise is a custom diagnostic approach from Day 1, including how we match you with a coach. 

We even have a team member dedicated to helping you find the perfect Scaling Up Certified Coach.™ Schedule a complimentary, personal follow-up. Or check out our FAQ's.. Additional questions can be sent to [email protected].

SCALING UP WORKSHOPS:
Engage your team with interactive workshops to optimize your company's performance.
(list of workshops below)

San Antonio, TX - April 19 (In-Person)
Hadley, MA - April 21, 2022 (In-Person or Virtual)
Toronto, Canada - May 12, 2022 (Virtual)
Hadley, MA - May 19, 2022 (In-Person or Virtual)
Ann Arbor, MI – May 18, 2022 (In-Person)
Grand Rapids, MI - May 24, 2022 (In-Person)
London, UK – May 26, 2022 (In-Person)
Naples, FL - June 1, 2022 (In-Person)
Birmingham, AL - June 3, 2022 (In-Person)
Melbourne, Australia – June 7, 2022 (In-Person)
Toronto, Canada - June 9, 2022 (Virtual)
Buffalo, NY - June 10, 2022 (In-Person)
Albuquerque, NM – June 14, 2022 (In-Person)
Auckland, New Zealand – June 14 & 15, 2022 (In-Person 2 Day Master Class)
Hong Kong – June 15, 2022 (Virtual)
Hadley, MA - June 15, 2022 (In-Person or Virtual)
La Crosse, WI - June 15, 2022 (In-Person)
Melbourne, AUS – June 21, 2022 (In Person Master Class)
India – June 22, 2022 (Virtual)
Salisbury, England -June 23, 2022 (In-Person)
Toronto, Canada - July 14, 2022 (Virtual)
Sydney, Australia – Aug 3, 2022 (In-Person)
Toronto, Canada - Aug 11, 2022 (Virtual)
Dallas, TX – Aug 25, 2022 (In-Person)
Toronto, Canada - Sep 8, 2022 (Virtual)
San Diego, CA – Sep 13, 2022 (In-Person)
Melbourne, Australia – Sep 13, 2022 (In-Person)
Columbus, OH – Sep 23, 2022 (In-Person)
Toronto, Canada - Oct 13, 2022 (Virtual)
Sydney, Australia – Oct 26, 2022 (In-Person)
Toronto, Canada - Nov 10, 2022 (Virtual)
Salisbury, England – Nov 15, 2022 (In-Person)
Melbourne, Australia – Nov 29, 2022 (In-Person)
Toronto, Canada - Dec 1, 2022 (Virtual)

EDUCATION: 
Growth Institute Online Executive Education:
Master of Business Dynamics
Scaling Up Master Business Course
Exponential Organizations Master Business Course
Topgrading Master Business Course

TECHNOLOGY: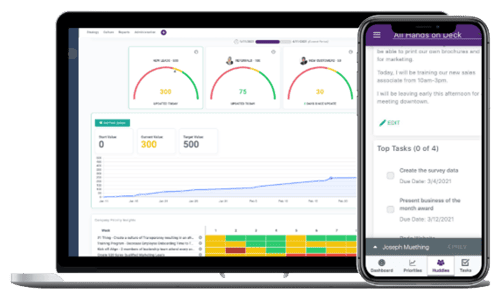 ScalingUp ScoreboardIntegrated with Salesforce, Slack, and Zapier (allowing it to connect with 1000s of systems), use Scoreboard to provide your team (working remotely even more important!) a real-time visual dashboard of cascading priorities and metrics. Get a personalized tour of Scaling Up Scoreboard to see how you can use it to better implement Scaling Up in your business.

Planning to Exit?
It's the most critical decision a business owner will make in their lifetime – and over my 40 years of helping firms I've seen owners taken advantage of time and time again – leaving tens of millions on the table. You're up against sophisticated buyers who have done hundreds of acquisitions – whereas this is often your first rodeo. And these buyers have a formula for ripping you off – and it works. Seeking help, owners find the big M&A firms, especially those specializing in your industry, are more beholden to the buyers than the sellers (they will tell you otherwise). They are not your friend in the process, just another transaction. Email me to get a white paper on what to avoid when exiting [email protected].

Better Book Club –
What's your team reading? Increase your books read per team member. Easy, Proven, and in the Cloud at http://www.BetterBookClub.com.

Write Your Own Book
Whether you want to make it to the bestseller lists or just sell a lot more of your goods or services, with a profound competitive edge over the competition, Book The Business: How to Make BIG Money With Your Book Without Selling a Single Copy is for you! Request your free copy of this ground-breaking book at advantagefamily.com/scalingup.

Did you miss previous insights? - read here

Read Verne's Insights on Kindle http://www.amazon.com/gp/product/B003SX13YI

Follow Verne on Instagram: @scalingup2.0

Sign up for Verne's Weekly Insights