Execution pays your salary; innovation pays your pension.
                                              Steve Blank

As leaders, we need to stop thinking out loud.
                                              Jeff Immelt

Jan 18 Webinar for CFOs…or Anyone Who Cares About Cash
As one of the 4 Key Decisions, Cash determines the health of your business. And as the economy accelerates in 2022, the risk of running out of cash is much greater. My friend and cash guru Alan Miltz will show you how to increase cash flow significantly. He's dedicated his career to making the numbers simple. January 18th he'll share how you can avoid cash concerns with just seven 1% changes – and a tool to make it easy. Learn more here: https://hubs.li/Q011v51P0

Jeff Immelt's Advice to Leaders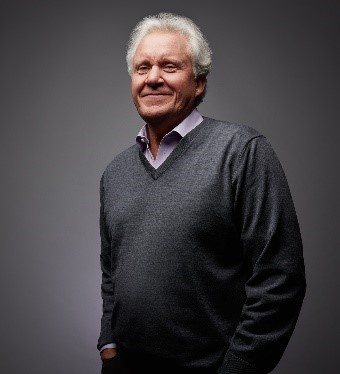 The 38-minute mark in Ron Lovett's Culture podcast interview is where former GE CEO Jeff Immelt suggests you need to stop thinking out loud as a leader.   Notes Ron, "When Jeff mentioned it, at first I didn't react well to this idea.  Then I had my Aha moment.   As entrepreneurs/leaders we are so used to thinking out loud, we need to be mindful of who we are doing it in front of.  People hang off our every word.   When we are speaking out loud with our crazy ideas, this can frighten people or worse, turn into a distracting to-do list."  Amen!

Warn Your Team
Ron continues, "Now, depending on who I'm with, before I start to think out loud, I will start the discussion with 'I'm about to think out loud so be prepared to just listen, provide feedback but do not act on anything I say :).'  This has already proven to be helpful." Sage advice Ron! Please grab your favorite beverage and enjoy this 54-minute wide-ranging interview of a business icon (who fell out of favor – what makes it interesting).

Joyful: The Surprising Power of Ordinary Things…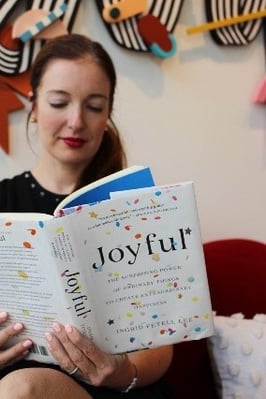 …to Create Extraordinary Happiness. Ron also highly recommends Ingrid Fetell Lee's book Joyful. In short, she shares how making a few simple tangible changes to your physical environment can bring you and your team/family an immense feeling of joy. Based on what he learned, his newest initiative at VIDA, to further the purpose of revolutionizing affordable communities, is explained next.

Power of Color/Light
The book notes, "…people working/living in bright, colorful places were more alert than those working in duller spaces. They were also more joyful, interested, friendly, and confident."

As such, "Inspired by the wonderful colors in the doors of Dublin we decided to implement that same strategy at VIDA. We have 12 bright colors which we are using on all-suite doors now. This is providing our residence with a huge sense of community. They not only finally feel cared for but we are receiving feedback that the doors are actually playing a role in brightening residences days which is helping with anxiety and mental health."  What will you do to add more color to your environment?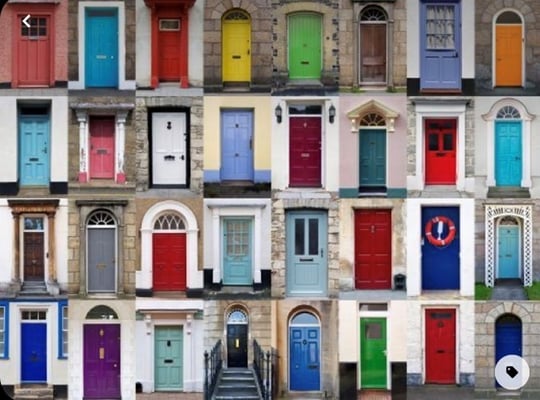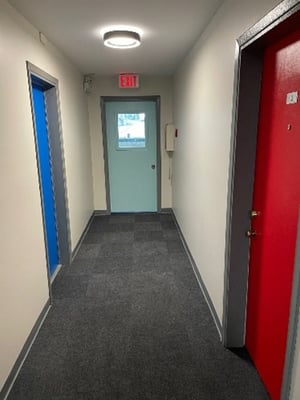 10 Aesthetics for Adding Joy
In all, Ingrid identifies ten aesthetics of joy, each of which reveals a distinct connection between the feeling of joy and the tangible qualities of the world around us – so much more than just color/light to add to your physical environment:
           Energy: vibrant color and light
           Abundance: lushness, multiplicity, and variety
           Freedom: nature, wildness, and open space
           Harmony: balance, symmetry, and flow
           Play: circles, spheres, and bubbly forms
           Surprise: contrast and whimsy
           Transcendence: elevation and lightness
           Magic: invisible forces and illusions
           Celebration: synchrony, sparkle, and bursting shapes
           Renewal: blossoming, expansion, and curves

Two New "Exit Strategy Retreats" – March 2022
Limited to 8 CEOs each, John Ratliff and I just announced two new 3-day "Exit Strategy Retreats" to expand upon the whitepaper we authored on preparing your firm to exit. If you're exploring selling your firm in the next 6 to 36 months, join us in Marathon, FL either March 20 – 23 or March 23 – 26. $7k discount for Scaling Up insight readers. For more information and application.

The $65.5 Million Secret Online Course
Scaling through 24 buyside acquisitions, John Ratliff exited for 14x earnings in an industry averaging 3x. In this new online course, he details how to build a company worth selling, even if you don't. And if/when you do, how to garner a strategic vs. financial multiple for the business. Don't leave tens of millions on the table – take time to go through John's outstanding course. For details and a complete syllabus.

Weekend Countdown – 1-Minute of Wisdom
Enjoy this kickoff to your weekend – some bits of wisdom from a fresh set of wise teachers, updated each weekend.
https://vimeo.com/showcase/weekendcountdown

Order a box of 20 Scaling Up books
Want to save 50% over the price on Amazon? Go to this link.
Planning to Exit?
It's the most critical decision a business owner will make in their lifetime – and over my 40 years of helping firms I've seen owners taken advantage of time and time again – leaving tens of millions on the table. You're up against sophisticated buyers who have done hundreds of acquisitions – whereas this is often your first rodeo. And these buyers have a formula for ripping you off – and it works. Seeking help, owners find the big M&A firms, especially those specializing in your industry, are more beholden to the buyers than the sellers (they will tell you otherwise). They are not your friend in the process, just another transaction. Email me to get a white paper on what to avoid when exiting verne@scalingup.com.
TECHNOLOGY: 
ScalingUp Scoreboard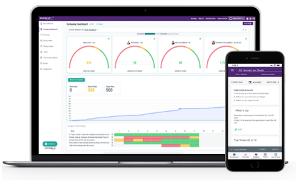 Integrated with Salesforce, Slack, and Zapier (allowing it to connect with 1000s of systems), use Scoreboard to provide your team (working remotely even more important!) a real time visual dashboard of cascading priorities and metrics. Get a personalized tour of Scaling Up Scoreboard to see how you can use it to better implement Scaling Up in your business.

EDUCATION: 
Growth Institute Online Executive Education:
Master of Business Dynamics
Scaling Up Master Business Course
Exponential Organizations Master Business Course
Topgrading Master Business Course

We're still in business coaching and training firms:
Greater Sydney – Wollongong, Australis – Jan 12 & 13, 2022 (2 Day In-Person Workshop)
Chapel Hill, NC – Jan 19, 2022 (Virtual)
Franklin, TN - Jan 20, 2022 (Virtual)
Ann Arbor, MI – Jan 27, 2022 (Virtual)
Melbourne, Australia – Feb 16, 2022 (In-Person)
Indianapolis, IN– Feb 17, 2022 (Virtual)
San Francisco, CA – Feb 24, 2022 (Virtual)
Dallas, TX - Feb 24, 2022 (In-Person)
Brisbane, Australia – March 23, 2022 (In-Person)
Auckland, New Zealand – May 11 & 12, 2022 (In-Person 2 Day Master Class)
Melbourne, Australia – June 7, 2022 (In-Person)
Melbourne, Australia – Sep 13, 2022 (In-Person)
Melbourne, Australia – Nov 22, 2022 (In-Person)

Better Book Club –
What's your team reading? Increase your books read per team member. Easy, Proven, and in the Cloud at http://www.BetterBookClub.com.

Write Your Own Book
Whether you want to make it to the bestseller lists or just sell a lot more of your goods or services, with a profound competitive edge over the competition, Book The Business: How to Make BIG Money With Your Book Without Selling a Single Copy is for you! Request your free copy of this ground-breaking book at advantagefamily.com/scalingup.

COACHING:
Ready to scale but looking for guidance?
Work with a Coach! Scaling a company is hard, but you don't have to go it alone. Our Scaling Up Certified Coaches™ are masters at guiding you and your leadership team through the implementation of the Scaling Up Operating system, all with a custom and diagnostic approach to each unique company.

Learn more about what it's like to work with a Scaling Up Certified Coach™ by scheduling a complimentary, personal follow-up. CLICK HERE! Or check out our FAQ's. Additional questions can be sent to coaching@scalingup.com.

Did you miss previous insights? - read here

Read Verne's Insights on Kindle http://www.amazon.com/gp/product/B003SX13YI

Follow Verne on Instagram: @scalingup2.0

Sign up for Verne's Weekly Insights