If you are planning for a year, sow rice; if you are planning for a decade, plant trees; if you are planning for a lifetime, educate people.
Chinese Proverb
We become the choices we make in life.
Jeff Bezos
CEO Boot Camp Lake Tahoe, CA – Sept 28 – Oct 1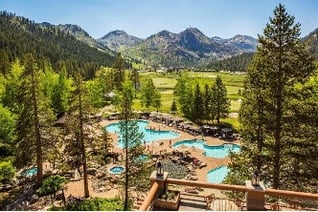 We've added an additional CEO Boot Camp on the west coast for 8 CEOs and their #2s – held at the beautiful Resort at Squaw Creek. Including your #2 is an update to a program we've been hosting for years – giving the CEO an ally when they head back to implement the Scaling Up ideas/tools/techniques.  

Focus on Price/Payments Drives Cash and Profit (Scaling Up Case Study)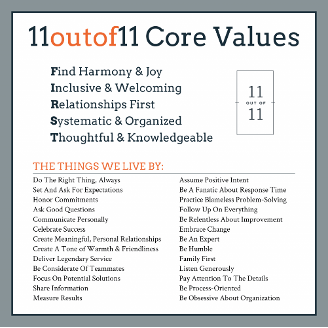 EO Accelerator participant Angela Pointon, founder of 11outof11 content marketing firm, used the Power of One Growth Tool from Scaling Up* to increase her focus on cash. Getting more of her retainers paid up front – and increasing by a few percentage points the size of those retainers – she's been able to generate much more cash and 4 additional percentage points to her bottom line. With 50+ contractors working remotely, she's also focused on inculcating a common set of core values across the organization – which includes a framed copy reminder of those values sent to all contractors to (hopefully) post on the wall above their desk. Simple idea, but helpful when people are remote. This Scaleups.com article provides more details including a larger image of her framed values. 

Seizing the Middle – In Chess and in Business
You think Google, Facebook, Amazon, and Microsoft have monopolies; John D. Rockefeller controlled 90% of the oil industry before his 40th birthday! His chess-like "seizing the middle" strategy of controlling a key component of an industry – like Steve Jobs locking up all the Toshiba flash drives to power his nascent iPod, is a strategy all of you can consider. Jack Harrington's team at VTC did the same locking up 20 of the key people in his industry. This FS article is a brilliantly written piece – and details why I chose to call our approach Rockefeller Habits 2.0). Thanks to Shashi Kaant Bhatnagar, CEO BellPepper Animation, for pointing me to this article.

THE Winning Business Model
Ram Charan penned an excellent Chief Executive article detailing the business model powering Facebook, Amazon, Netflix, and Google's monopolies – and why Facebook won its antitrust battle – the Feds focused on the wrong thing! This same three-legged biz model is open to all of us to copy:
Dynamic pricing capability driven by algorithms – why I'm pushing everyone so hard on the pricing side of your business
Continuous cumulative stream of diverse data – why my emphasis on first hand market intel
Cash generation – these business models accelerate cash which enables risk taking and experimenting with fast-cycle innovations.
Please take 2-minutes to read the article – and months of weekly "council" discussions to see how this might apply to your business. 
Training (for a lifetime!) – Negotiations and Hiring – Save 25% on Bundle
The two most important leadership skills are your ability to negotiate while strengthening the relationship – and hiring A Players. Our two best-selling self-paced Master Courses are Dr. Victoria Medvec's "High Stakes Negotiation" and Brad Smart's "Topgrading" (the latter offered for two-decades, updated several times). Please take time this summer (or winter) to invest in yourself and others on your team -- sit back and brush up on these two important executive skills that will make or save you millions. Click here for 25% savings when purchased as a bundle.

Weekend Countdown – 1-Minute of Wisdom
Enjoy this kickoff to your weekend – some bits of wisdom from a fresh set of wise teachers, updated each weekend. https://vimeo.com/showcase/weekendcountdown
*As an Amazon Associate, I may earn revenue from qualified purchases made through this link.

Order a box of 20 Scaling Up books
Want to save 50% over the price on Amazon? Go to this link.

Better Book Club – What's your team reading? Increase your books read per team member. Easy, Proven, and in the Cloud at http://www.BetterBookClub.com.

Write Your Own Book
Whether you want to make it to the bestseller lists or just sell a lot more of your goods or services, with a profound competitive edge over the competition, Book The Business: How to Make BIG Money With Your Book Without Selling a Single Copy is for you! Request your free copy of this ground-breaking book at advantagefamily.com/scalingup.
Did you miss previous insights? - read here 

COACHING:
Ready to scale but looking for guidance?
Work with a Coach! Scaling a company is hard, but you don't have to go it alone. Elevate your business with the only end-to-end solution for entrepreneurs that are ready to move past the plateau and get exponential results. Whether you're in growth mode, planning strategy, raising capital, or navigating a complex economic landscape, Scaling Up's globally recognized coaches leverage effective tools and an evidence-based methodology to empower you to achieve results. Over 70,000 businesses have done it!

Learn more about what it's like to work with a Scaling Up Certified Coach™ by scheduling a complimentary, personal follow-up. CLICK HERE! Or check out our FAQ's. Additional questions can be sent to coaching@scalingup.com. 

TECHNOLOGY: 
ScalingUp Scoreboard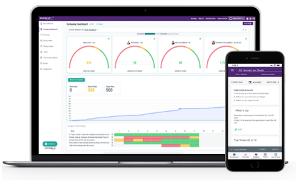 Integrated with Salesforce, Slack, and Zapier (allowing it to connect with 1000s of systems), use Scoreboard to provide your team (working remotely even more important!) a real time visual dashboard of cascading priorities and metrics. Get a personalized tour of Scaling Up Scoreboard to see how you can use it to better implement Scaling Up in your business.

EDUCATION: 
Growth Institute Online Executive Education:
Master of Business Dynamics
Scaling Up Master Business Course
Exponential Organizations Master Business Course
Topgrading Master Business Course

We're still in business coaching and training firms:
Lowell, Michigan - Jul 22, 2021
Salisbury, England - July 6, 2021
Hong Kong, China, India, Middle East - July 14 OR 15 (Virtual)
California - July 19 & 20, 2021 - 2 Day Master Class (Virtual)
Dallas, TX - Aug 12, 2021
Auckland, NZ - Aug 12, 2021 (In-Person)
Sydney, Australia - Aug 25, 2021
Phoenix, AZ - Aug 26, 2021 (In-Person)
Melbourne, VIC, AUS - Sep 7, 2021 (Virtual)
Amsterdam, NL  -  Sep 9, 2021 (In-Person)
Brisbane, Australia - Sep 22, 2021 (In-Person)
Lowell, Michigan - Sep 22, 2021
Lancaster, PA - Oct 26, 2021
Sydney, Australia - Oct 27, 2021
Lowell, Michigan - Nov 4, 2021
Salisbury, England - Nov 18, 2021
Melbourne, VIC, AUS - Nov 23, 2021 (Virtual)

Read Verne's Insights on Kindle http://www.amazon.com/gp/product/B003SX13YI 

Follow Verne on Instagram: @scalingup2.0