If you are the smartest person in the room, then you are in the wrong room.
Confucius
Three things in life – your health, your mission, and the people you love. That's it.
Naval Ravikant
Digital Scoreboards on Everyone's Desk (Scaling Up Case Study)
Scaling from $3 to $11 million and 11 offices, Destin, FL-based BE-CI uses digital scoreboards sitting on every one of their 67 employees' desks to keep everyone focused on their individual goals feeding into achieving their BHAG of 162,500 site visits by 2030. In the "building envelope" space, CEO Joseph Ferrell brought in Scaling Up Certified coach Doug Wick to guide their implementation of our tools over the past 7 years. This article details their use of daily huddles, core values, and scoreboards to drive their successful growth. 
Scaling Up Scoreboard Adds eNPS for All
Without the need for a license for every employee, run your employee net promoter score survey with your whole team with the new Scoreboard eNPS tool. Priced as an add-on for Scaling Up companies using the software, get a complete company engagement measurement complete with an anonymous feedback loop. Consistent eNPS surveying of your entire organization is a vital part of scaling a healthy company culture. Schedule a demo https://scalingup.com/software/

Health – Dr. Tom Levy's Book on COVID/Viruses – Download Free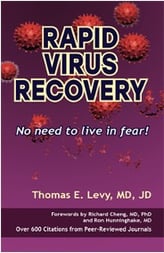 Health is critical to having the energy to scale. And fear is debilitating! "Dedicated to ending COVID and all future pandemics, and to all who have needlessly suffered and died" – please download Dr. Tom Levy's book on recovering rapidly from any virus as more pandemics are expected. On the board of the Riordan Clinic with me, I've shared his protocols with hundreds (including close friends and family). And thousands of doctors around the world have used his protocols to help patients rapidly recover from COVID and other viruses. Author of 13 books, medical doctor, and lawyer, read the short Foreword by Dr. Richard Cheng, M.D, PhD to start. Thank you, Dr. Levy, for this important gift – no reason for people to fear viruses.
Mission – Come with a Problem; Leave with a Project
One of the better pieces of advice I've received over the years as a CEO – if someone comes to you with a problem; they leave with a project. At Zingerman's Deli the associate with an idea for improvement follows a four-step process (in my words):
Create a short "envisioned future" (Jim Collins' language) – describing how things will be easier/better after the change – the key is to use vivid language i.e. "the customer will relish in how easy it is to open our new cheese packaging while sealing completely to maintain freshness."
Make a list of all the people touched/affected by this change – the same as making an influencer list to get anything accomplished.
Visit each person, share your envisioned future, and get their buy-in
If successful with step three, then make it happen
If you have 50 employees, that's potentially 50 missions (hills to take). Everyone is contributing to making improvements and building cross-functional relationships in the process. Win, win, win.
The People You Love – Camp Pillsbury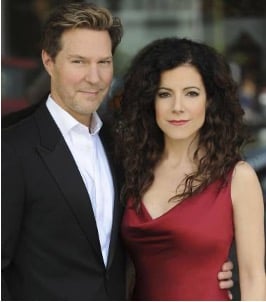 EOer and Scaling Up fan Vonda White (former YPOer) is one of the few camp operators who managed to successfully keep her summer performing arts camp (circus, dance, magic, musical theatre, art, etc.) open last summer. This summer she's taking it up a notch and bringing in Sandra Joseph (longest running female lead on Broadway as Christine in Phantom) to perform and her husband Ron Bohmer (her Phantom!) to lead several Master Classes for the students. Many of you might recall Sandra and Ron performing at our Scaling Up Summit. If you're looking for a transformational experience for your 6 – 17-year-old this summer (3, 6, and 9 week fully boarded sessions), check it out. And yes, Pillsbury College, which Vonda purchased, is named after the famed Pillsbury family of Pillsbury dough boy fame!
Smartest One in the Room? Bring the Rest Up-To-Speed
Prepare for the second half of 2021 (and the Roaring 20s) -- Scaling Up is 10x easier to implement if more people in the firm are on-board with the tools/techniques. I'm teaching the next Scaling Up Master Class mid-May. 1.5 hours for the CEO-only (May 18); 3 hours May 19; 3 hours May 20. Over 750 CEOs and CXOs participated in December. Outlearn the competition! 

Order a box of 20 Scaling Up books
Want to save 50% over the price on Amazon? Go to this link.

COACHING:
Ready to scale but looking for guidance?
Work with a Coach! Scaling a company is hard, but you don't have to go it alone. Elevate your business with the only end-to-end solution for entrepreneurs that are ready to move past the plateau and get exponential results. Whether you're in growth mode, planning strategy, raising capital, or navigating a complex economic landscape, Scaling Up's globally recognized coaches leverage effective tools and an evidence-based methodology to empower you to achieve results. Over 70,000 businesses have done it!
Learn more about what it's like to work with a Scaling Up Certified Coach™ by scheduling a complimentary, personal follow-up. CLICK HERE! Or check out our FAQ's. Additional questions can be sent to coaching@scalingup.com. 

EDUCATION: 
We're still in business coaching and training firms:
Tweed Heads / Byron Bay, AUS - April 22, 2021
Louisville, KY - May 6, 2021 (Virtual)
Cairns, Queensland, AUS - May 11, 2021
Townsville, Queensland, AUS - May 12, 2021
Columbus, OH - May 14, 2021 (Virtual)
Franklin, TN - May 14, 2021 (Virtual)
Lowell, Michigan – May 20, 2021
San Francisco, CA - May 20, 2021 (Virtual)
Amsterdam - June 3, 2021
Sydney, Australia - June 3, 2021
Phoenix, AZ – June 3, 2021 (In-Person)
Colorado Springs, CO - June 9, 2021 (Virtual)
Melbourne, VIC, AUS - June 15, 2021 (Virtual)
Lowell, Michigan - Jul 22, 2021
Salisbury, England - July 6, 2021
Dallas, TX - Aug 12, 2021
Sydney, Australia - Aug 25, 2021
Melbourne, VIC, AUS - Sep 7, 2021 (Virtual)
Lancaster, PA - Oct 26, 2021
Sydney, Australia - Oct 27, 2021
Salisbury, England - Nov 18, 2021
Melbourne, VIC, AUS - Nov 23, 2021 (Virtual)

Growth Institute Online Executive Education:
Master of Business Dynamics
Scaling Up Master Business Course
Exponential Organizations Master Business Course
Topgrading Master Business Course

Better Book Club – What's your team reading? Increase your books read per team member. Easy, Proven, and in the Cloud at http://www.BetterBookClub.com.

Write Your Own Book
Whether you want to make it to the bestseller lists or just sell a lot more of your goods or services, with a profound competitive edge over the competition, Book The Business: How to Make BIG Money With Your Book Without Selling a Single Copy is for you! Request your free copy of this ground-breaking book at advantagefamily.com/scalingup.
Did you miss previous insights? - read here 

Follow our new Instagram account: @scalingup2.0 

TECHNOLOGY: 
ScalingUp Scoreboard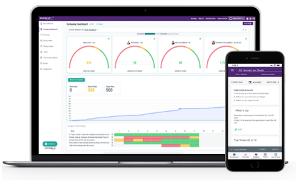 Integrated with Salesforce, Slack, and Zapier (allowing it to connect with 1000s of systems), use Scoreboard to provide your team (working remotely even more important!) a real time visual dashboard of cascading priorities and metrics. Get a personalized tour of Scaling Up Scoreboard to see how you can use it to better implement Scaling Up in your business.


Read Verne's Insights on Kindle http://www.amazon.com/gp/product/B003SX13YI