I've never lost a game, I just ran out of time.
Michael Jordan
Life isn't a matter of milestones, but of moments.
Rose Kennedy
Scaling Up Master Class with Verne -- April 8 – 10 East, May 18 – 20 West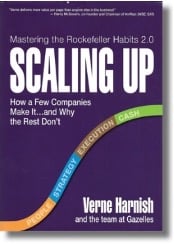 My next two virtual Scaling Up Master Classes – one for Asia, one for the West – 90 minutes for the CEO, then 6 hours spread across two days (90-minutes each on People, Strategy, Execution, and Cash). Just $1995 for a team of 8. Refresher or for new people you need to bring up to speed – and the CEO, if attended once, gets to always attend for free. 

$3 to $50 Million in 6 Years (Scaling Up Case Study)
Willing to trade roles internally, the COO became CEO, and the CEO became the chief innovation officer at Minnesota-based Impact Power Solutions (IPS). Bringing in a new COO and other execs, the newly formed team powered IPS from $3 million in 2015 to an expected $50 million in 2021 ($38 million in 2020). With the support of their Scaling Up coach Greg Eisen, CEO Jamie Borell noted "He's made my life a lot easier!" This article details these executive changes; their 2:32pm daily huddle; the culture club; and using the Power of One to drive improved cash flow.

What Gives You Energy – Change Roles
IPS Ralph Jacobson's willingness to relinquish his CEO role and focus, instead, on driving innovation is the same move Steve Jobs made to drive the success of Apple. The key is doing what gives you energy and is best for the organization. How might you shuffle the deck in your own firm? 

Chooses GM vs. CEO Title
Bryan Childs purchased St. Louis-based Dirt Fighters last June. Though the owner, I wondered why, when he signed up for my weekly insights, that his title was General Manager and not CEO! Noted Bryan, in his reply:
Enjoyable that you ask about my title - I'm the owner but decided to use this title so I can celebrate giving it to a hire somewhere down the road when I replace myself!
Bryan, that is forward thinking!!! Love it!!

Creator of 5 National Hotel Brands Dies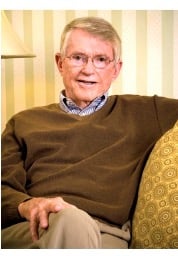 Mentor Jack DeBoer died at the age of 90, a pioneer in a niche of the hotel business: extended-stay and all-suite concepts, with brands such as Residence Inn, Summerfield Suites, Candlewood Suites, Value Place and, most recently, WaterWalk hotels and apartments. He was also an avid aviator with a fleet of personal aircraft. Jack would often let me fly with him when I needed to get someplace in scaling the Association of Collegiate Entrepreneurs (ACE). This article details his illustrious career.  

Suicide? Risk Only Money!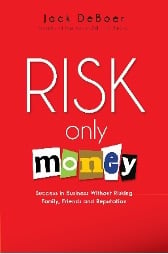 At one point in Jack's career, after blowing a $100 million decision, he contemplated suicide. Later he wrote a book titled Risk Only Money: Success in Business Without Risking Family, Friends and Reputation.* (2011) and was willing to talk about his journey, several times for me (MIT, Summits, etc.). Jack also shared how "if you're going to innovate, hold everything else constant and just change one thing!" He's so right about that – it's why Steve Jobs released the iPhone before the iPad, even through he had the iPad first. We just weren't ready to make the leap – it was enough to move from one phone to another with a different navigation – then the iPad was just a big iPhone! Very important lesson!!! Where are you making the customer take too big of a leap? I'll miss your mentorship Jack!

The Introvert's Edge to Networking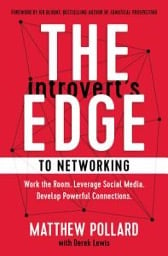 Finally – A Networking Book for Introverts! The sequel to Pollard's international bestseller The Introvert's Edge: How the Quiet and Shy Can Outsell Anyone*, selected by BookAuthority as the #2 "Best Introvert Book of All Time" and listed by HubSpot as one of the "Most Highly-Rated Sales Books of All Time." As Regis McKenna taught me, make your list and work it! 

Need Help with Your Wikipedia Listing (or lack of one)?
Josh Greene is my go-to-guy for Wikipedia help – and online reputation management/monitoring (I get no commissions for sharing this). Contact him if you need help josh@themathergroupllc.com

Jeff Thull's - Mastering the Complex Sale Master Biz Course
If sales is your #1 barrier to growing this year, then I want to point you to Jeff Thull's newest version of Mastering the Complex Sale Master Business Course. The program helps you implement Jeff's incredibly precise sales methodology, so you can create predictable and profitable growth. You'll also learn alongside a community of your peers and receive coaching from Jeff to keep you on track and accountable. Learn about the course here: https://hubs.ly/H0JvZRL0

And if you'd like to get a taste of Jeff's expertise, here's a highlight video from his most recent training. Here he lays out how the best salespeople pitch on value and even gives an example: https://hubs.ly/H0JvZd80

Scaling Up+ Free Virtual Summit - April 22 - Alan Mulally + More... 
Join top Scaling Up partners from around the globe for our second Scaling Up+ Summit of the year, April 22, 2:44pm-4:22pm ET. Speakers include Alan Mulally (former CEO of The Ford Motor Company), Justin Roff-Marsh (founder of Ballistix and author of The Machine), Julia Galef (co-founder of Center for Applied Rationality and author of The Scout Mindset), and Josh Linkner (NYT Bestselling Author and innovation expert). Register for free and learn more. 

* As an Amazon Associate, I may earn revenue from qualified purchases made through this link.

Order a box of 20 Scaling Up books
Want to save 50% over the price on Amazon? Go to this link.
Follow our new Instagram account: @scalingup2.0 

COACHING:
Ready to scale but looking for guidance?
Work with a Coach! Scaling a company is hard, but you don't have to go it alone. Elevate your business with the only end-to-end solution for entrepreneurs that are ready to move past the plateau and get exponential results. Whether you're in growth mode, planning strategy, raising capital, or navigating a complex economic landscape, Scaling Up's globally recognized coaches leverage effective tools and an evidence-based methodology to empower you to achieve results. Over 70,000 businesses have done it!
Learn more about what it's like to work with a Scaling Up Certified Coach™ by scheduling a complimentary, personal follow-up. CLICK HERE! Or check out our FAQ's. Additional questions can be sent to coaching@scalingup.com. 

TECHNOLOGY: 
ScalingUp Scoreboard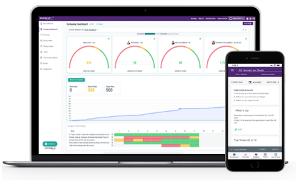 Integrated with Salesforce, Slack, and Zapier (allowing it to connect with 1000s of systems), use Scoreboard to provide your team (working remotely even more important!) a real time visual dashboard of cascading priorities and metrics. Get a personalized tour of Scaling Up Scoreboard to see how you can use it to better implement Scaling Up in your business.

EDUCATION: 
We're still in business coaching and training firms:
Brisbane, Australia - March 24 & 25, 2021 (2 Day Master Class) 
Los Angeles, CA - March 25, 2021 (Virtual)
Oklahoma City, OK - March 26, 2021 (Virtual)
Scottsdale, AZ - April 1, 2021
April 1, 2021 - Nashville, TN (Virtual)
San Antonio, TX - April 7, 2021
Wellington, NZ - April 9, 2021
Ann Arbor, MI / Indianapolis, IN - April 15, 2021 (Virtual)
April 14, 2021 - Gold Coast, Queensland Australia
April 16, 2021 - Nashville, TN (Virtual)
April 22, 2021 - Tweed Heads / Byron Bay, Australia
May 11, 2021 - Cairns, Queensland, Australia
May 12, 2021 - Townsville, Queensland, Australia
Lowell, Michigan – May 20, 2021
Sydney, Australia - June 9, 2021
June 15, 2021 - Melbourne, VIC, Australia (Virtual)
Jul 22, 2021 - Lowell, Michigan
Salisbury, England - July 6, 2021
Aug 12, 2021 - Dallas, TX
Sydney, Australia - Aug 25, 2021
Sep 7, 2021 - Melbourne, VIC, Australia (Virtual)
Lancaster, PA - Oct 26, 2021
Sydney, Australia - Oct 27, 2021
Salisbury, England - Nov 18, 2021
Nov 23, 2021 - Melbourne, VIC, Australia (Virtual) 

Growth Institute Online Executive Education:
Master of Business Dynamics
Scaling Up Master Business Course
Exponential Organizations Master Business Course
Topgrading Master Business Course

Better Book Club – What's your team reading? Increase your books read per team member. Easy, Proven, and in the Cloud at http://www.BetterBookClub.com.

Write Your Own Book
Whether you want to make it to the bestseller lists or just sell a lot more of your goods or services, with a profound competitive edge over the competition, Book The Business: How to Make BIG Money With Your Book Without Selling a Single Copy is for you! Request your free copy of this ground-breaking book at advantagefamily.com/scalingup.
Did you miss previous insights? - read here 


Read Verne's Insights on Kindle http://www.amazon.com/gp/product/B003SX13YI