Opportunities multiply as they are seized.
Sun Tzu, Art of War


Say "thank you" instead of "sorry" when you miss an important family event (explained below).
Ester Perel, Belgian psychotherapist
Free Replay of Yesterday's 90-minute Scaling Up+ Summit
Learn the psychological reasons ambitious goals are much more useful than attainable goals – and much, much, more. Next one is April 22, 2:44pm – 4:22pm ET – Alan Mullaly and more. Registration coming soon.

How to Address the Elephant in the Room
Yesterday, Monty Moran's closing story of his conversation with his relative with Parkinson's disease, and how he had it, has changed, forever, how I'll address the "elephant in the room" from now on – a gamechanger for me! I hope you find 90-minutes (length of a Netflix movie) to outlearn the competition – you just need one idea – enjoy a replay of yesterday's Summit!

March 2 – Cash and Tax Credits – 45-minute Webinar (US-centric)
Our resident SBA, PPP, Stimulus, Tax Credit guru, Ami Kassar, has organized a quick 45-minute webinar next Tuesday, noon ET. He and his panel will cover:
Employee retention and investment tax credits
PPP and forgiveness
Business acquisitions
Benefits of restructuring your debt with SBA loans
Read more about the session and register here.
 
Do You Have a Preferred "Fishing Hole" for Talent? (Scaling Up Case Study)
Scaling requires talent – so best if you have a reliable go to "fishing hole." Michael Dell's was the MIT Sloan school; a friend's is salespeople in the shoe industry; mine is Marriott. For Sam Zietz's 18-year-old fintech firm based in Boca Raton, its the athletic department of his alma mater, University of Michigan. With 250 employees, he's brought on 25 student athletes as interns – and notes Sam:
"They want to win," he says. "It's a natural transition from wanting to win on the playing field to wanting to win in the business world…athletes are used to being coached," he says. "They love critiques. They consider it coaching and not criticism."
Last Year 50 Interns from Princeton, Stanford – and he Coaches Them
Sam, last year, expanded beyond athletics and hired 50 remote interns from Princeton, Stanford, U of Penn, and U of Chicago. Along with Scaling Up Coach Matt Kuttler, Sam Zietz has kept the interns engaged by bringing in top CEOs to speak to them and has Matt, who normally guides the executive team, to coach them on professional skills. This ScaleUps.com article provides more details and the amazing results these interns have achieved – using a $20 camera instead of Amazon's use of $5 million (detailed in the article). What is your reliable fishing hole for talent?
"Look at You" Greater Than "Look at Me"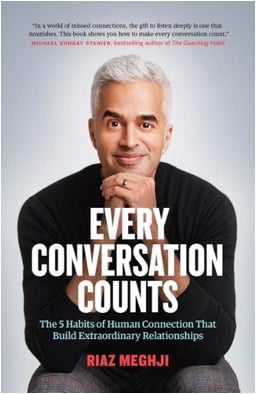 Riaz Meghji, an accomplished Canadian TV broadcaster who has interviewed hundreds of well-known people, has written the best "conversation" book I've ever read titled Every Conversation Counts: The 5 Habits of Human Connection That Build Extraordinary Relationships.* From the opening line of the book, Riaz is a consummate storyteller. And his insights are so, well, insightful – and because I've struggled with conversations all my life, I've had to reread whole paragraphs over and over to get it – like this one, which I now understand and has served me well the past few weeks. Notes Riaz, speaking about his first station boss:
He championed the notion of staying in the moment in conversations. "Make it about them," he said. "And always remember, 'Look at you' needs to be greater than 'look at me.'" He told me that the efforts we make to learn about people and actively listen to their struggles by feeling their words, not fixing them, are what create relationships that fuel success. Talk to them, not at them. 
Making "look at you" greater than "look at me" in conversations is a game-changer – as are the 5 habits he details. Feel comfortable talking with anyone from this day forward – including future heads of state! More next…
Ester Perel's Relationship Advice
EO hosted this well-known Belgium relationship therapist yesterday.  So many gems – like the idea that we will all have several marriages, hopefully with the same person.  One of the many actionable ideas – as a busy executive you might find yourself in a situation where you missed one of your children's events.  Rather than come home and apologize to your spouse; instead say "thank you" – thank them for being there when you couldn't – for honoring their efforts while you scale your business – and acknowledge their role in helping you do that.  Better than a sorry "I'm sorry" once again. 

"Quarantined" Songs from the Police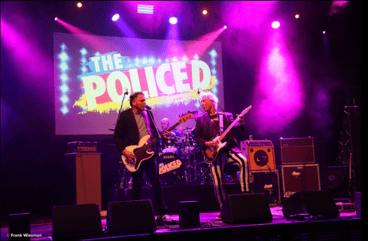 Closing out our Summit yesterday was a 7-minute video performance by The Policed, led by drummer Kees de Jong, our partner in The Netherlands. It's a perfectly clever and Corona-titled medley of Police songs:
Don't Stand So Close to Me
Driven to Tears
So Lonely
Every Breath
Scroll down on this link to see the tribute – and watch their newest version of Roxanne if you're a Police fan as I am. Enjoy and have a wonderful weekend.

* As an Amazon Associate, I may earn revenue from qualified purchases made through this link.

Order a box of 20 Scaling Up books
Want to save 50% over the price on Amazon? Go to this link.

EDUCATION: 
We're still in business coaching and training firms:
New York, NY - March 3, 2021 (Virtual)
Lowell, MI - March 4, 2021
March 4, 2021- Nashville, TN (Virtual)
Lancaster, PA - March 9, 2021 (Virtual)
Toronto, Canada - March 9, 2021 (Virtual)
Sydney, Australia - March 10, 2021
Wellington, NZ - March 11, 2021
March 16, 2021 - Melbourne, VIC, Australia (Virtual)
March 18, 2021 - Nashville, TN (Virtual)
Colorado Springs, CO – March 18, 2021 (Virtual)
Brisbane, Australia - March 24 & 25, 2021 (2 Day Master Class) 
Los Angeles, CA - March 25, 2021 (Virtual)
Oklahoma City, OK - March 26, 2021 (Virtual)
Scottsdale, AZ - April 1, 2021
April 1, 2021 - Nashville, TN (Virtual)
San Antonio, TX - April 7, 2021
Ann Arbor, MI / Indianapolis, IN - April 15, 2021 (Virtual)
April 16, 2021 - Nashville, TN (Virtual)
April 22, 2021 - Tweed Heads / Byron Bay, Australia
Lowell, Michigan – May 20, 2021
Sydney, Australia - June 9, 2021
June 15, 2021 - Melbourne, VIC, Australia (Virtual)
Jul 22, 2021 - Lowell, Michigan
Salisbury, England - July 6, 2021
Sydney, Australia - Aug 25, 2021
Sep 7, 2021 - Melbourne, VIC, Australia (Virtual)
Lancaster, PA - Oct 26, 2021
Sydney, Australia - Oct 27, 2021
Salisbury, England - Nov 18, 2021
Nov 23, 2021 - Melbourne, VIC, Australia (Virtual) 

Growth Institute Online Executive Education:
Master of Business Dynamics
Scaling Up Master Business Course
Exponential Organizations Master Business Course
Topgrading Master Business Course

Better Book Club – What's your team reading? Increase your books read per team member. Easy, Proven, and in the Cloud at http://www.BetterBookClub.com.

Write Your Own Book
Whether you want to make it to the bestseller lists or just sell a lot more of your goods or services, with a profound competitive edge over the competition, Book The Business: How to Make BIG Money With Your Book Without Selling a Single Copy is for you! Request your free copy of this ground-breaking book at advantagefamily.com/scalingup.
Did you miss previous insights? - read here 

COACHING:
Ready to scale but looking for guidance?
Work with a Coach! Scaling a company is hard, but you don't have to go it alone. Elevate your business with the only end-to-end solution for entrepreneurs that are ready to move past the plateau and get exponential results. Whether you're in growth mode, planning strategy, raising capital, or navigating a complex economic landscape, Scaling Up's globally recognized coaches leverage effective tools and an evidence-based methodology to empower you to achieve results. Over 70,000 businesses have done it!
Learn more about what it's like to work with a Scaling Up Certified Coach™ by scheduling a complimentary, personal follow-up. CLICK HERE! Or check out our FAQ's. Additional questions can be sent to coaching@scalingup.com. 

TECHNOLOGY: 
ScalingUp Scoreboard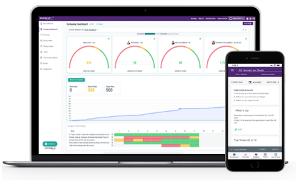 Integrated with Salesforce, Slack, and Zapier (allowing it to connect with 1000s of systems), use Scoreboard to provide your team (working remotely even more important!) a real time visual dashboard of cascading priorities and metrics. Get a personalized tour of Scaling Up Scoreboard to see how you can use it to better implement Scaling Up in your business.