Hope it's been a productive and purposeful week for you. Here are some insights to help you outlearn/outthink our reaction to the virus.

Entrepreneurs are usually enamored with the preciousness of their product vs. something that can scale.
Scott Galloway, author of The Four


Money will buy you a bed, but not a good night's sleep; a house, but not a home; a companion, but not a friend.
Zig Ziglar, quoted by son Tom Ziglar
Spanish Audible Version of Scaling Up
Only available on Audible – the Spanish audio version of Scaling Up (Rockefeller Habits 2.0) is now available.

Jungle Gap Semester for 18 – 25-year-olds
Any young adults (college students hanging out at home) needing an alternative "gap semester" experience with some top scientists and professors in the jungles of Panama? 12 spaces, $12,500 per semester – see below.
Right Strategy – Scott Galloway's NYU Stern 3-week virtual intensive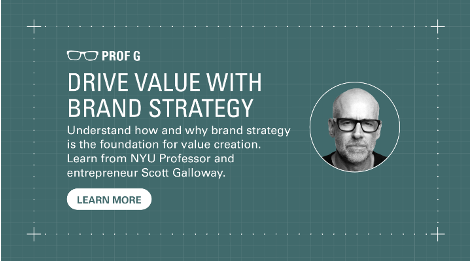 The always provocative (and usually right!) NYU Stern Professor and entrepreneur Scott Galloway shared more ideas/minute in the 12-minutes he had during our Summit 2.0 last week (replay available) while making the case for which brands will win and lose coming out of the crisis (he's also good at picking winners). For $895 (vs. the $7k his students pay) join 4,000+ leaders from around the world for his Oct 27 – Nov 16 online and interactive 3-week branding course. Learn how to drive value with brand strategy in today's digital economy from the #1, and most engaging, guru on the topic. I just signed up my team. Strategy = Brand = Strategy.

Right People – Oct 1 Topgrading Workshop Complimentary
As detailed in Scaling Up (Rockefeller Habits 2.0) the Topgrading approach to interviewing and hiring is the only method measured to be 90%+ accurate in making sure you've hired the best A-player for the job (of all the candidates). It doesn't mean people hire bad people; they simply overlook a better person because of inherent biases. And more importantly, it keeps you from hiring the wrong person – I've heard hundreds of stories (and experienced it myself) where you were sure the candidate was the perfect person until you conducted a proper tandem-based Topgrading interview. You hire the wrong person and the cost is huge - 15x their annual salary according to research – and so much damage in their wake.
Chris Mursau – Topgrading President Oct 1
Sign up for next Wednesday's 4pm ET complimentary webinar with Chris Mursau, President of Topgrading – this is Topgrading author Brad Smart's organization. He'll share the "4 Keys to Hiring and Retaining Great People" (and now is the time to grab talent). It's a system that has helped thousands of our clients increase their rate of hiring A-Players (the best person you can afford for the job) from an average of 26% to 85%. He'll also show you their online system for streamlining the process, cutting hours out of what it takes to sort through candidates. Hiring – one of the two most important executive skills for scaling.
Right Mentor – Kevin Harrington's New Book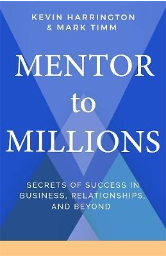 Infomercial king, original "Shark Tank" judge, and one of my EO founding board members, Kevin Harrington has a moving and excellent new book out this week titled Mentor to Millions. Co-authored with entrepreneur Mark Timm, it's a true story of how Kevin mentored Mark to succeed in business and in his relationships – not scarifying one for the other. Please take 2-minutes to download and read Tom Ziglar's ("proud son" of Zig Ziglar) Foreword to the book – then keep reading. I skip most Foreword's to books, but this one grabbed me – maybe it will you. Congrats Kevin and Mark for sharing this heartfelt story.
Right Metrics – 21 Stakeholder Measurements
Notes Alan Murray with Fortune this morning:
The World Economic Forum, working with the big four accounting firms, released a report with the ponderous title Measuring Stakeholder Capitalism: Towards Common Metrics and Consistent Reporting of Sustainable Value Creation. You can download it here. It's a large document and will take some time to digest. But if you care about this issue, it is an absolute must read.
I just started reading this 96-page document (maybe a job for your CFO?). The 21 metrics are divided into four categories: Principles of Governance; Planet; People, Prosperity (interesting order!). What gets measured gets done. More to come as I digest.

Geoversity "GapYear" is open for 2020-21 applications!
The first of two 8-week semesters begins in Panama, for 18-25 year olds, October 28 through December 19. The curriculum is quite special, featuring an incredible line-up of pioneering thought leaders, unique hands-on opportunities, and once-in-a-lifetime experiences, including living systems leadership skills like "teeming for organizations," biomimicry, and regenerative design, as well as living ecology, anthropology, sustainable design, conservation approaches, storytelling, and media. For more information check out this brochure and/or reach out to Nathan Gray nathan@geoversity.org. 

Order a box of 20 Scaling Up books
Want to save 50% over the price on Amazon? Go to this link. 

Write Your Own Book
Whether you want to make it to the bestseller lists or just sell a lot more of your goods or services, with a profound competitive edge over the competition, Book The Business: How to Make BIG Money With Your Book Without Selling a Single Copy is for you!

Request your free copy of this ground-breaking book at advantagefamily.com/scalingup.
EDUCATION: 


We're Still in Business Coaching and Training Firms:
New Orleans, LA - Oct 1, 2020 (Virtual)
Wellington, New Zealand - Oct 1, 2020
Waltham, MA – Oct 6, 2020
Charlotte/Raleigh NC - Oct 7, 2020 (Virtual)
Adelaide, Australia - Oct 7, 2020
New York, NY & CT - Oct 7, 2020 (Virtual)
Colorado Springs, CO - Oct 8, 2020 (Virtual)
Vancouver, BC, CAN - Oct 14, 2020 (Virtual)
Stockholm, Sweden - Oct 15, 2020
Phoenix, AZ - Oct 15, 2020 (Virtual)
Sydney, Australia - Oct 15, 2020
Louisville, KY - Oct 15, 2020 (Virtual)
Tampa Bay Area, FL - Nov 18, 2020 (Virtual)
Columbus, OH - Oct 21, 2020 (Virtual)
Lancaster, PA - Oct 27, 2020 (Virtual)
San Antonio, TX - Oct 27 (Virtual & In-Person)
Colombia - Oct 27 & 28, 2020
Franklin, TN - Oct 29, 2020 (Virtual)
Salisbury, England - Nov 3, 2020
Chicago, IL - Nov 10, 2020 (Virtual)
Costa Mesa, CA - Nov 10, 2020
Melbourne, Australia - Nov 10, 2020
Mexico City - Nov 10 & 11, 2020
Grand Rapids, MI - Nov 11, 2020  (Virtual)
Phoenix, AZ - Nov 12, 2020 (Virtual)
Guadalajara, Mexico - Nov 12 & 13, 2020
Sydney, AUS - Nov 19, 2020
Franklin, TN - Dec 3, 2020 (Virtual)
Dallas, TX - Dec 3, 2020 (Virtual)
Atlanta, GA - Dec 9, 2020
Sydney, Australia - Dec 10, 2020
San Diego, CA - Dec 16, 2020
San Francisco, CA - Dec 17, 2020 (Virtual)
Waltham, MA – Jan 14, 2021
Salisbury, England - Jan 14, 2021
Salisbury, England - Feb 18, 2021

COACHING:

Have you ever wondered if working with a coach might accelerate your company's growth, exponentially? Do you have what it takes to move the dial from good to great? The Scaling Up team is prepared to support you. We have helped 40,000 other organizations over the past 30+ years, in scaling up their organizations through coaching, workshops, online training and more.

We would like to offer you a complimentary, personal follow-up from our Scaling Up team to share how we can support you in scaling your organization. 
YES! I WOULD LIKE TO LEARN MORE ABOUT COACHING & RECEIVE A COMPLIMENTARY FOLLOW-UP (CLICK HERE)

For questions or more information contact us at coaching@scalingup.com

TECHNOLOGY: 


ScalingUp Scoreboard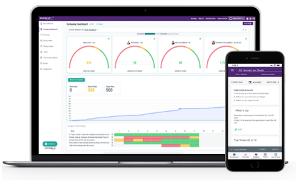 Integrated with Salesforce, Slack, and Zapier (allowing it to connect with 1000s of systems), use Scoreboard to provide your team (working remotely even more important!) a real time visual dashboard of cascading priorities and metrics. Get a personalized tour of Scaling Up Scoreboard to see how you can use it to better implement Scaling Up in your business.

Better Book Club – What's your team reading? Increase your books read per team member. Easy, Proven, and in the Cloud at http://www.BetterBookClub.com.

Growth Institute Online Executive Education:
Master of Business Dynamics
Scaling Up Master Business Course
Exponential Organizations Master Business Course
Topgrading Master Business Course


Did you miss previous insights? - read here 
  
Read Verne's Insights on Kindle http://www.amazon.com/gp/product/B003SX13YI 

Sign up for Verne's Weekly Insights