Hope it's been a productive and purposeful week for you. Here are some insights to help you outlearn/outthink our reaction to the virus.
Chance favors the prepared mind.
Louis Pasteur
The harder I practice, the luckier I get. 
Attributed to Gary Player, Golfer
Surend Dayal, CEO of Magia Drives 65% Growth (Scaling Up Case) –
Scaling his first firm and selling it to Oracle, he stayed on at Oracle for a decade running the division his acquisition created – Surend gets technology! He then joined Oracle Platinum partner Magia (based in Australia) as CEO and has used Scaling Up and our software Scoreboard (powered by Align) to drive outstanding performance, especially during this crisis with remote teams. Kevin Chin's book HyperTurnaround, which I'm reading, details Surend's ascent! This short video by Surend details how he is using daily huddles and our software to drive 65% growth through this crisis (fiscal year ending June 30, 2020). 

PulsePoint Gamifies Reading –
120 employees and just under $100 million in revenue, some of the credit for PulsePoint's ongoing success goes to their gamified reading program. To date, employees have read a combined 280 different books – that's a lot of learning! This ScaleUps.com article details their process and their top recommended business and health books. Thanks to Scaling Up Certified coach Rich Manders for alerting us to this gamified reading initiative.

Sharpen the Saw –
Summertime (northern hemisphere) is a good time to do some deeper work in preparation for the fall. I'm reading three outstanding books:
John Maxwell's The Leader's Greatest Return 
Toby Beresford's Infinite Gamification 
Kevin Chin's HyperTurnaround 
Our coaching organization has a quarterly theme focused on process improvements. And my Scaling Up team is implementing new technologies like Atlassian's Confluence to give our firm a common Wikipedia-like reference site – I'm tired of hunting info down inside our own company (or paying others to do it)! What are you and your team members doing to prepare? Here are some additional options: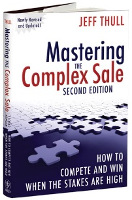 Jeff Thull's "Mastering the Complex Sale" Free Webinar – July 23, 2pm ET
Jeff is the grandmaster of the complex sale. His 10-minute Sales 3.0 presentation during our Summit received such positive feedback and a request for more of his data-driven, precise sales approach, we're hosting him for a longer complimentary webinar next Thursday, July 23, 2pm ET. He'll address the three main challenges you'll face closing sales in Q3 and Q4. Pls have your Head of Sales tune in to sharpen their saw – to register, click here.
The Generals Are Coming – Aug 11, 1pm – 4pm ET
The military coined a term for times like these: VUCA. Volatility, Uncertainty, Complexity, Ambiguity. It demands leadership that is stronger, more resilient, more engaged—and prepared to handle whatever happens next. On Aug 11, take a mini-break, gather your leaders, and join General (Ret.) James Mattis, 26th Secretary of Defense, Lieutenant General (Ret.) Tom Bostick and Major General (Ret.) Barbara Faulkenberry as they draw lessons from their own careers that can help your organization win in this unparalleled time of disruption. For more information, and to register, click here.

ScalingUp Scoreboard Integration with Zapier – 2000 Applications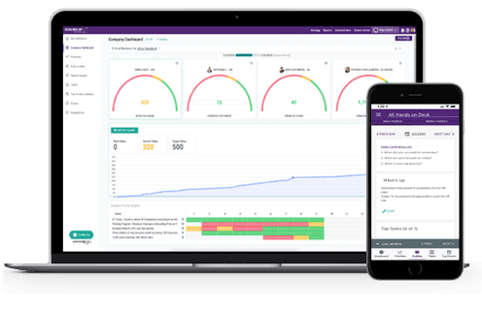 Following on integration with Slack and Salesforce, our ScalingUp Scoreboard mobile-ready app now integrates with Zapier, allowing our dashboarding software to automatically connect with over 2000 other biz applications to save you time inputting data. Summertime is a great time to get your cascading KPIs, Priorities, and one-page plan easily visible and trackable throughout the organization. Have your COO or CFO talk to our team to learn how you can implement Scaling Up faster across your remote teams with Scaling Up Scoreboard.

One Course, One Book, One Process, One Technology –
Pick something. Do something. Prepare.

CEO Boot Camp Aug 18 – 21 
We're re-opening with our next CEO Boot Camp Aug 18 – 21, Estes Park, CO. Limited to 7 CEOs (4 seats taken already), spend 3.5 days with me, including one-on-one sessions, to scale forward your business. www.ceo-bootcamp.com

Order a box of 20 Scaling Up books —
Want to save 50% over the price on Amazon? Go to this link. 

Write Your Own Book —
Whether you want to make it to the bestseller lists or just sell a lot more of your goods or services, with a profound competitive edge over the competition, Book The Business: How to Make BIG Money With Your Book Without Selling a Single Copy is for you!

Request your free copy of this ground-breaking book at advantagefamily.com/scalingup.
EDUCATION: 

We're Still in Business Coaching and Training Firms:
Colorado Region – July 1, 2020 (VIRTUAL)
Queensland & Brisbane, AUS Region – July 8, 2020 (VIRTUAL)
Michigan Region – July 14, 2020 (VIRTUAL)
Southern California Region – July 14, 2020 (VIRTUAL)
Texas Region – July 14, 2020 (VIRTUAL)
Western NY & Ontario Region – July 14, 2020 (VIRTUAL)
Ohio Region – July 15, 2020 (VIRTUAL)
Sydney, Australia - Jul 16, 2020
Nashville, TN - July 23, 2020 (VIRTUAL)
San Francisco, CA – July 29, 2020 (VIRTUAL)
Philadelphia Region - July 30, 2020 (In-person or Virtual)
Adelaide, AUS  -  August 4, 2020
San Francisco, CA - August 6, 2020 (VIRTUAL)
United Kingdom - August 12, 2020
Brisbane, AUS - August 18, 2020
Puebla, Mexico - Aug 18 & 19, 2020
Phoenix, AZ - August 20, 2020 (VIRTUAL)
Melbourne, Australia - Sept. 8, 2020
Sydney, AUS - Sep 10, 2020
Dallas, TX - Sep 10, 2020
Sydney, Australia – Sep 14 - 16, 2020
Portland, OR - Sep 15, 2020
Georgia – September 17, 2020 (VIRTUAL)
San Diego, CA - September 18, 2020
United Kingdom – Sep 22, 2020
Brisbane City, Australia - Sep 23, 2020
Los Angeles, CA – Oct 1, 2020
Perth, Australia - October 5, 2020
Waltham, MA – Oct 6, 2020
Adelaide, Australia - October 7, 2020
Sydney, Australia - Oct 15, 2020
Ohio Region - October 21, 2020 (VIRTUAL)
Lancaster, PA - Oct 27, 2020
Colombia - Oct 27 & 28, 2020
United Kingdom – November 3, 2020
Chicago, IL - November 10, 2020
Costa Mesa, CA - Nov 10, 2020
Melbourne, Australia - November 10, 2020
Mexico City - Nov 10 & 11, 2020
Guadalajara, Mexico - Nov 12 & 13, 2020
Sydney, AUS - Nov 19, 2020
Atlanta, GA - Dec 9, 2020
Sydney, Australia - Dec 10, 2020
San Diego, CA - Dec 16, 2020
Waltham, MA – Jan 14, 2021
United Kingdom - January 14, 2021
COACHING:

Have you ever wondered if working with a coach might accelerate your company's growth, exponentially? Do you have what it takes to move the dial from good to great? The Scaling Up team is prepared to support you. We have helped 40,000 other organizations over the past 30+ years, in scaling up their organizations through coaching, workshops, online training and more.
We would like to offer you a complimentary, personal follow-up from our Scaling Up team to share how we can support you in scaling your organization. 
YES! I WOULD LIKE TO LEARN MORE ABOUT COACHING & RECEIVE A COMPLIMENTARY FOLLOW-UP (CLICK HERE)

For questions or more information contact us at coaching@scalingup.com

TECHNOLOGY: 

Better Book Club – What's your team reading? Increase your books read per team member. Easy, Proven, and in the Cloud at http://www.BetterBookClub.com.

Growth Institute Online Executive Education:
Master of Business Dynamics
Scaling Up Master Business Course
Exponential Organizations Master Business Course
Topgrading Master Business Course
Did you miss previous insights? - read here 
  
Read Verne's Insights on Kindle http://www.amazon.com/gp/product/B003SX13YI 

Sign up for Verne's Weekly Insights