You don't want to be the little lumberyard that is swallowed by Home Depot.
                                                Danny Daniel, Daniel Stark Law

Frenemies more toxic than enemies.
                                                Adam Grant

Please take 5-15 minutes to "sharpen your saw" each week – enjoy these curated pieces.

Coach Marshall Martin Dies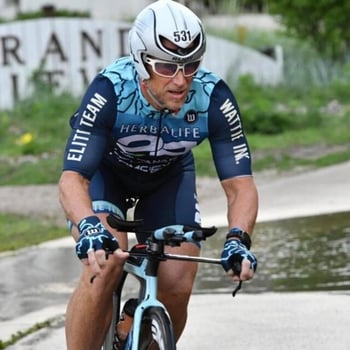 It's with extreme sadness I share that Scaling Up Coach Marshall Martin died May 29 after suffering severe injuries from a biking accident May 21 while competing in the Chattanooga Ironman. You can read the details here. Marshall knew how to coach and play – packing in a lifetime of activities in a shorter-than-expected time. Some might say he should have played it safe – but it looks like a freak accident that could happen to any of us while driving, walking, etc. Are you playing enough? Enjoying life while you can? These are my takeaways from this tragedy. I'll plan more play time in honor of our dear friend and all those we've lost too soon.

Frenemies More Toxic Than Enemies
This latest Adam Grant article details research indicating that frenemies – people who make us feel good and bad – wreck more havoc on your well-being than enemies. Notes Grant: 
Fixing an ambivalent relationship requires the trust and respect to tell each other the truth…(and) if it becomes impossible to turn them into true friends, it might be time to let them go.
Happier Staying?

Grant goes on to note:
We all get hurt by the people we love, and unpleasant interactions don't mean we should walk away. Research suggests that on average, people tend to be happier staying in imperfect marriages and imperfect jobs than abandoning them altogether.
Please take 2 minutes to read his insightful article for more details on handling these painful situations.

Law Firm Doubles Revenue/Employee (Scaling Up Case Study)
Danny Daniel's dad was killed by a drunk driver when he was three. Today he's co-founder of a fast-growing personal injury law firm that has scaled 10x since 2008 using Scaling Up/Rock Habits and Scaling Up Coach Andy Bailey. This Scaleups.com article details how they've doubled revenue per employee from $500,000 to $914,000 in the same time period – and set a BHAG to have the most million-dollar verdicts in Texas. In May alone they've secured a $41 million and a $1.6 million settlement.

Professional Service Firms Struggle with This – Mindset Change
The article goes on to note, a big part of Execution is changing the mindset of the law firm's owners. "It's called the practice of law for a reason," says Daniel. "Lawyers are practitioners. You have to practice this craft. Because of that, it's pretty common for law firm owners to be busy with the practice of law and not treat it like a business." Please take 3 minutes to read this detailed article on all the ways Daniel Stark Law has overcome this problem that haunts professional service firms.

Cash Flow Right Now – June 14 Webinar


The recession is here; sales have slowed; it's time to significantly tune up your cash.

Renowned Cash Flow expert Alan Miltz will help you rapidly increase the lifeline of your business – cash. Join him for a Live FREE Training on June 14th. Ignite a newfound passion for the 7 financial levers that will propel your business and keep you from "growing broke." Click here to save your seat.

Scaling Up Master Class Next Week (3 Hours June 7 & 8)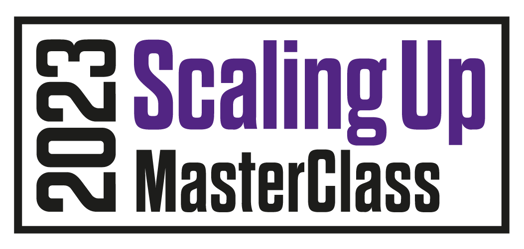 Every professional athlete knows it's a repetitious review of the fundamentals that creates mastery. Tune up (or jumpstart) your implementation of Scaling Up/Rockefeller Habits 2.0 next week. Just 90 minutes for each: People, Strategy, Execution, and Cash. You've read hundreds of case studies like above – our stuff works! Register you and your team (past CEOs always complimentary).

Order a box of 20 Scaling Up and Mastering the Rockefeller Habits books
Want to save 50% over the price on Amazon? Get the box of 20 Scaling Up books here and the box of 20 MRH books here for less!

COACHING: 

 
Does it feel as if your business has hit a wall? If you don't see a clear path forward, it's a good time to bring in a coach.  All of our Scaling Up Certified Coaches™ are masters at guiding you and your leadership team through the implementation of the Scaling Up Performance. Our promise is a custom diagnostic approach from Day 1, including how we match you with a coach. We even have a team member dedicated to helping you find the perfect Scaling Up Certified Coach.™ Schedule a complimentary, personal follow-up. Or check out our FAQs. Additional questions can be sent to [email protected]

SCALING UP WORKSHOPS:
Engage your team with interactive workshops to optimize your company's performance.
(list of workshops below)

Melbourne, Australia - Jun 6, 2023 (In-Person)
Madison NJ – June 7, 2023 (Virtual)
Nashville, TN – Jun 8, 2023 (Virtual)
Toronto, Canada – Jun 8, 2023 (Virtual)
Denver, CO - June 9, 2023 (Virtual)
Paris/Amsterdam/Warschau - Jun 13, 2023 (Virtual)
Birmingham, UK – Jun 22, 2023 (In-Person)
Toronto, Canada – Jul 6, 2023 (Virtual)
Houston, TX – Jul 11, 2023 (In-Person)
Boulder, CO - June 15, 2023 (Virtual)
Mesa, AZ - June 15, 2023 (Virtual)
Sydney, Australia – Jul 20, 2023 (In-Person)
Denver, CO - June 21, 2023 (Virtual)
Toronto, Canada – Aug 10, 2023 (Virtual)
Sydney, Australia – Aug 11, 2023 (In-Person)
Denver/Englewood, CO – Aug 24, 2023 (In-Person)
Melbourne, Australia - Sep 5, 2023 (In-Person)
Grand Rapids, MI – Sep 12, 2023 (In-Person)
Grand Rapids, MI – Sep 12, 2023 (In-Person)
Toronto, Canada – Sep 14, 2023 (Virtual)
Brisbane, Australia – Oct 4, 2023 (In-Person)
Toronto, Canada - Oct 12, 2023 (Virtual)
Sydney, Australia – Nov 2, 2023 (In-Person)
Toronto, Canada - Nov 9, 2023 (Virtual)
Grand Rapids, MI – Nov 9, 2023 (In-Person)
Melbourne, Australia - Nov 14, 2023 (In-Person)
Dallas, TX – Dec 6, 2023 (In-Person)
Toronto, Canada - Dec 7, 2023 (Virtual)

Better Book Club –
What's your team reading? Increase your books read per team member. Easy, Proven, and in the Cloud at http://www.BetterBookClub.com.

Become an Authority and Reduce Your Marketing Investment
Top leaders know that branding is not a luxury, it's a necessity. Becoming an authority means you and your brand are synonymous with trust and confidence. Growing brand equity translates to greater pricing power and the ability to reduce marketing costs. If you're interested in proven strategies to help outflank your competition and grow your audience, request a free copy of Authority Marketing.

TECHNOLOGY: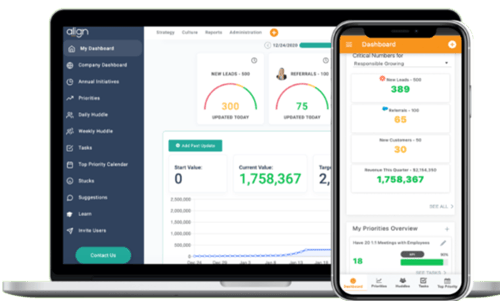 Scaling Up Scoreboard Integrated with Salesforce, Slack, and Zapier (allowing it to connect with 1000s of systems), use Scoreboard to provide your team (working remotely even more important!) a real-time visual dashboard of cascading priorities and metrics. Get a personalized tour of Scaling Up Scoreboard to see how you can use it to better implement Scaling Up in your business.

EDUCATION: 
Growth Institute Online Executive Education:
Master of Business Dynamics
Scaling Up Master Business Course
Exponential Organizations Master Business Course
Topgrading Master Business Course

Have you considered becoming a Certified Scaling Up Coach?


Learn more about what it takes to certify and what being a coach is like. Pop into our Coach Office Hours to talk with our coach certification coordinator and a certified Scaling Up Coach. Learn More & Register for Office Hours here >

Planning to Exit – Critical Whitepaper
Selling your firm, for its maximum value, is the most important negotiation in which a business owner will participate. You are typically negotiating with sophisticated buyers who have done hundreds of acquisitions whereas this is often your first rodeo. And these buyers have a formula for ripping you off – and it works, stealing tens of millions from you. Seeking help, owners discover the big M&A firms, especially those specializing in your industry, are more beholden to the buyers than the sellers (they will tell you otherwise). Email me to get a whitepaper on how to maximize your valuation and avoid the psychological games buyers play [email protected].

Did you miss previous insights? - read here

Follow Verne on Instagram: @scalingup2.0

Connect with Verne on LinkedIn: Verne Harnish

Follow Verne on Twitter: @agilescaleup

Read Verne's Insights on Kindle http://www.amazon.com/gp/product/B003SX13YI

Sign up for Verne's Weekly Insights  

*This email newsletter may contain affiliate links. As an Amazon Associate, I earn from qualifying purchases. If you choose to purchase after clicking a link, I may receive a commission at no extra cost to you.