Spotify has too many people "doing work around the work" rather than contributing to opportunities with real impact.
                                 Daniel Ek, Spotify CEO announcing 17% layoff

If you plan for this to be your new normal, you get much more innovative.
                                 Williams Sonoma CEO Laura Alber, on the economy

Every adversity, every failure, every heartache carries with it the seed of an equal or greater benefit.
                                 Napoleon Hill

Please invest 2 to 8 minutes to keep current and review fundamentals. Thank you!

One Day or Day One?
I attended Joe Polish's Genius Network annual event last weekend. One big takeaway – are you sitting around saying "one day I'll…." or is this going to be "day one" of something you know you need to do? Implementing AI? Intermittent fasting? Exercise? Meditation? Launching a new product? Is Monday day one or another one day? Decide, because you'll accomplish more!

Influencing Someone? Use a "Because" Statement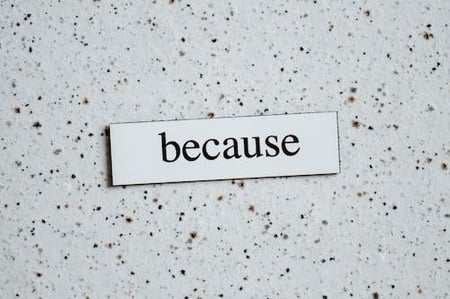 You know I love to give attribution, but I can't remember who shared at Joe's event the powerful idea of using a "because" statement. "Please take out the trash because…" is magnitudes more influential than simply "Please take out the trash." And the guru suggested it doesn't matter "the because" you choose!! In short, when asking anyone or any team to do something, provide a reason for doing it – add a because statement – always! Because it works!

Zero to $60 Million MSP Via Acquisition (Scaling Up Case Study)
This ScaleUps.com article details how managed service provider (MSP) founder Marc Visser is using our Scaling Up tools to integrate 14 acquisitions with more coming in Germany and Spain. With 300 people and considered an "employer of choice", Hallo is providing a "one-stop-shop" of IT and telecom services for small to mid-sized businesses. He's next adding two M&A team members to accelerate growth via acquisitions – creating a single trusted brand in a fragmented industry. Can you do the same?

CEO Daniel Ek's Letter to Employees


What do you say to your team when you decide to reduce headcount by 17% after announcing positive earnings? This For the Record Spotify post is CEO Daniel Ek's Dec. 4 letter to the employees. It's worth 1 minute to read. In short, cheap capital drove over-resourcing (they threw people at the problems/opportunities) and found they have a substantial number of people "doing work around the work" vs. real work! Do you have the same? What are your gross margin dollars per FTE or dollar of payroll? Has it gone up or down the last 36 months? Pls have your CFO send you the numbers ASAP so you know if you're more or less labor efficient.

Less People Paid More, Lower Total Cost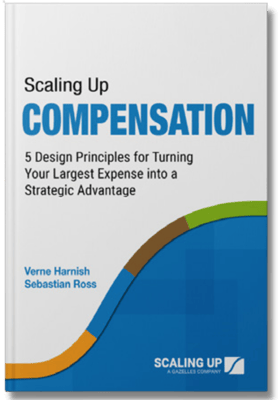 Please read our 100+ page Scaling Up Compensation book detailing the five principles that will align your compensation with your strategy – and drive more efficiency and results. It's one of your largest expenses – "Get it right and out-of-sight!" Because getting it right can drive hundreds of percent improvement in top and bottom lines with examples to show in the book.

Longest-Serving Female CEO of a Fortune 500
Laura Albers has been with Williams Sonoma for 28 years, 13 as CEO, making her the longest-serving female CEO of a Fortune 500 by a factor of 2! Growing top line by $5 billion to $8.5 billion, this Fortune article details how she weathered the Great Recession, the pandemic, and now the slowdown in luxury goods purchases. One key is to assume chaos is the new norm. Focusing on specific niches like wedding registries and children's furniture; "Life Stages" like baby and dorm rooms; and having recession-proof offerings – plus the addition of AI to help people design complete rooms – Laura plans to double revenue again no matter what the macro economy does. Please take 2-minutes to read how she does what she does. My key questions – what are your unique niches and what trends do you see?

Register for Next Week's Master Class – Because Our Stuff Works!
Register for the Dec 13 – 14 (two 90-min sessions each day) plus a bonus CEO-only session Dec 12. Join hundreds of CEOs and their team members already registered for next week's virtual Scaling Up Master Class which I (Verne) teach twice per year. Review the fundamentals, like you would golf, tennis, bowling, every six months and prepare for continued economic chaos.





Scaling Up Virtual Master Class Dec 13 – 14 (6 hours total)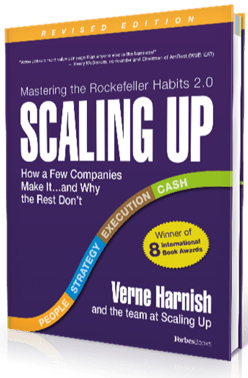 Review the fundamentals of Scaling Up and energize the team going into 2024. Four 90-minute sessions taught by author Verne Harnish – People, Strategy, Execution, and Cash. Jump-start execution of these key tools/techniques. Register here.

Order a box of 20 Scaling Up and Mastering the Rockefeller Habits books
Want to save 50% over the price on Amazon? Get the box of 20 Scaling Up books here and the box of 20 MRH books here for less!

Better Book Club –
What's your team reading? Increase your books read per team member. Easy, Proven, and in the Cloud at http://www.BetterBookClub.com.

TECHNOLOGY: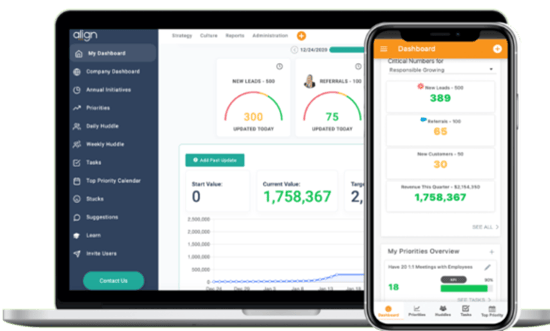 Scaling Up Scoreboard Integrated with Salesforce, Slack, and Zapier (allowing it to connect with 1000s of systems), use Scoreboard to provide your team (working remotely even more important!) a real-time visual dashboard of cascading priorities and metrics. Get a personalized tour of Scaling Up Scoreboard to see how you can use it to better implement Scaling Up in your business.

EDUCATION: 
Growth Institute Online Executive Education:
Master of Business Dynamics
Scaling Up Master Business Course
Exponential Organizations Master Business Course
Topgrading Master Business Course

COACHING: 


Does it feel as if your business has hit a wall? If you don't see a clear path forward, it's a good time to bring in a coach.  All of our Scaling Up Certified Coaches™ are masters at guiding you and your leadership team through the implementation of the Scaling Up Performance. Our promise is a custom diagnostic approach from Day 1, including how we match you with a coach. We even have a team member dedicated to helping you find the perfect Scaling Up Certified Coach.™ Schedule a complimentary, personal follow-up. Or check out our FAQs. Additional questions can be sent to [email protected]

Have you considered becoming a Certified Scaling Up Coach?


Learn more about what it takes to certify and what being a coach is like. Pop into our Coach Office Hours to talk with our coach certification coordinator and a certified Scaling Up Coach. Learn More & Register for Office Hours here >

SCALING UP WORKSHOPS:
Engage your team with interactive workshops to optimize your company's performance.
(list of workshops below)

Guatemala, Mexico, Chile – December 15, 2023 (Virtual)
Columbus, OH – Jan 19, 2024 (In-Person)
Guatemala, Mexico, Chile – January 25, 2024 (Virtual)
Sydney Australia – Feb 8, 2024 (Day 1, In-Person)
Sydney Australia – Feb 9, 2024 (Day 2, In-Person)
Sydney, Australia – Feb 28 & 29, 2024 (2 Days, In-Person)
Auckland, NZ – March 11, 2024 (In-Person)
Guatemala, Mexico, Chile – March 25, 2024 (Virtual)
Austin, TX – March 26, 2024 (In-Person)
Brisbane, Australia – May 1, 2024 (In-Person)
Portland, OR – May 8, 2024 (In-Person)
Christchurch, NZ – May 30, 2024 (In-Person)
San Diego, CA – June 25, 2024 (In-Person)
Denver, CO – Sep 17, 2028 (In-Person)
Fort Lauderdale, FL – Oct 15, 2024 (In-Person)
San Antonio, TX – Dec 10, 2024 (In-Person)

Planning to Exit – Critical Whitepaper
Selling your firm, for its maximum value, is the most important negotiation in which a business owner will participate. You are typically negotiating with sophisticated buyers who have done hundreds of acquisitions whereas this is often your first rodeo. And these buyers have a formula for ripping you off – and it works, stealing tens of millions from you. Seeking help, owners discover the big M&A firms, especially those specializing in your industry, are more beholden to the buyers than the sellers (they will tell you otherwise). Email me to get a whitepaper on how to maximize your valuation and avoid the psychological games buyers play [email protected].

Did you miss previous insights? - read here

Follow Verne on Instagram: @scalingup2.0

Connect with Verne on LinkedIn: Verne Harnish

Follow Verne on Twitter: @agilescaleup

Read Verne's Insights on Kindle http://www.amazon.com/gp/product/B003SX13YI

Sign up for Verne's Weekly Insights  

*This email newsletter may contain affiliate links. As an Amazon Associate, I earn from qualifying purchases. If you choose to purchase after clicking a link, I may receive a commission at no extra cost to you.